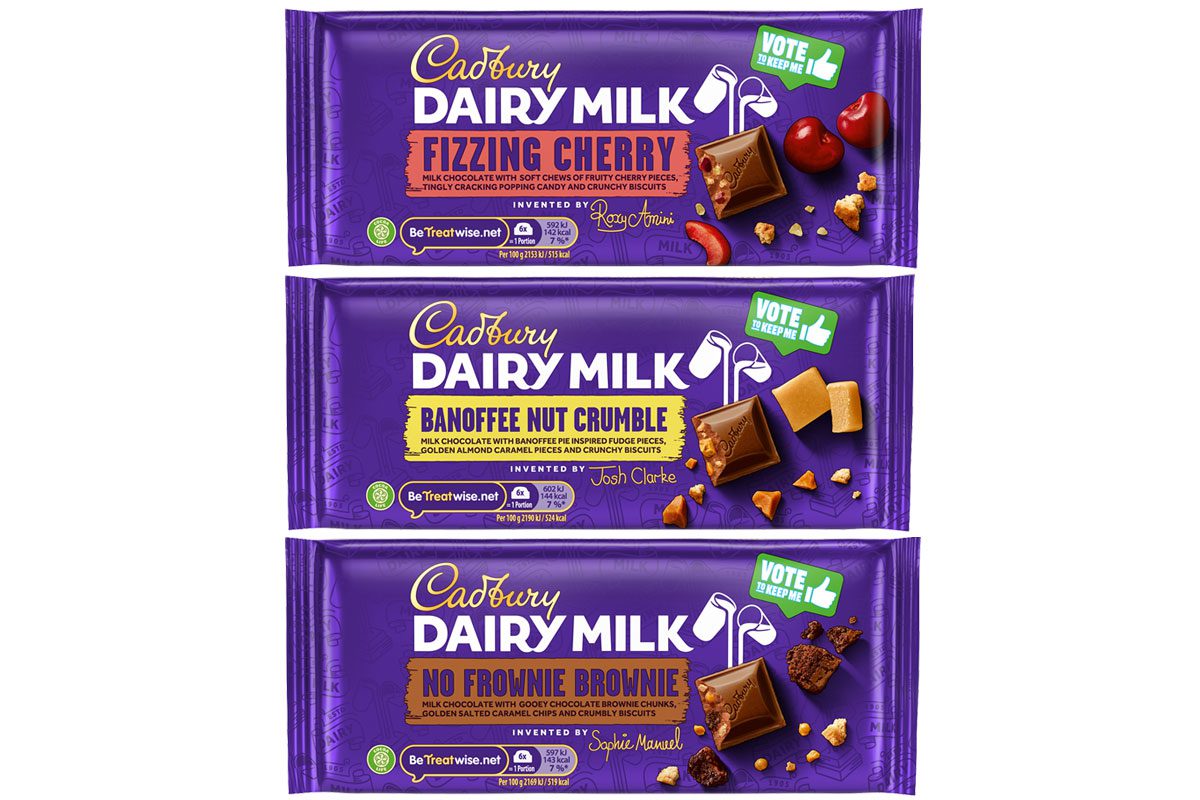 CADBURY has unveiled the three finalists in its Dairy Milk inventor competition.
The limited edition Fizzing Cherry, Banoffee Nut Crumble and No Frownie Brownie bars now go to a public vote to become the latest addition to the Dairy Milk range.
Pippa Rodgers, Cadbury tablets brand manager, said: "We know the Cadbury Inventor competition is a shopper favourite because it allows for delicious new ingredients and flavours to be explored and tasted, and this year has really set the bar high.
"We couldn't be more excited to share the three delicious flavours with the nation.
"It is time for us to put it to our experts, our shoppers, to be the judge and decide what bar is worthy of returning to shelves next year."
The three finalists are Josh, a 31-year-old father, who came up with Banoffee Nut Crumble; Sophie, a 19-year-old student, who submitted No Frownie Brownie; and Roxy, a 34-year-old civil engineer who created Fizzing Cherry.
The winner of the public vote will be announced after the closing date for votes in September.