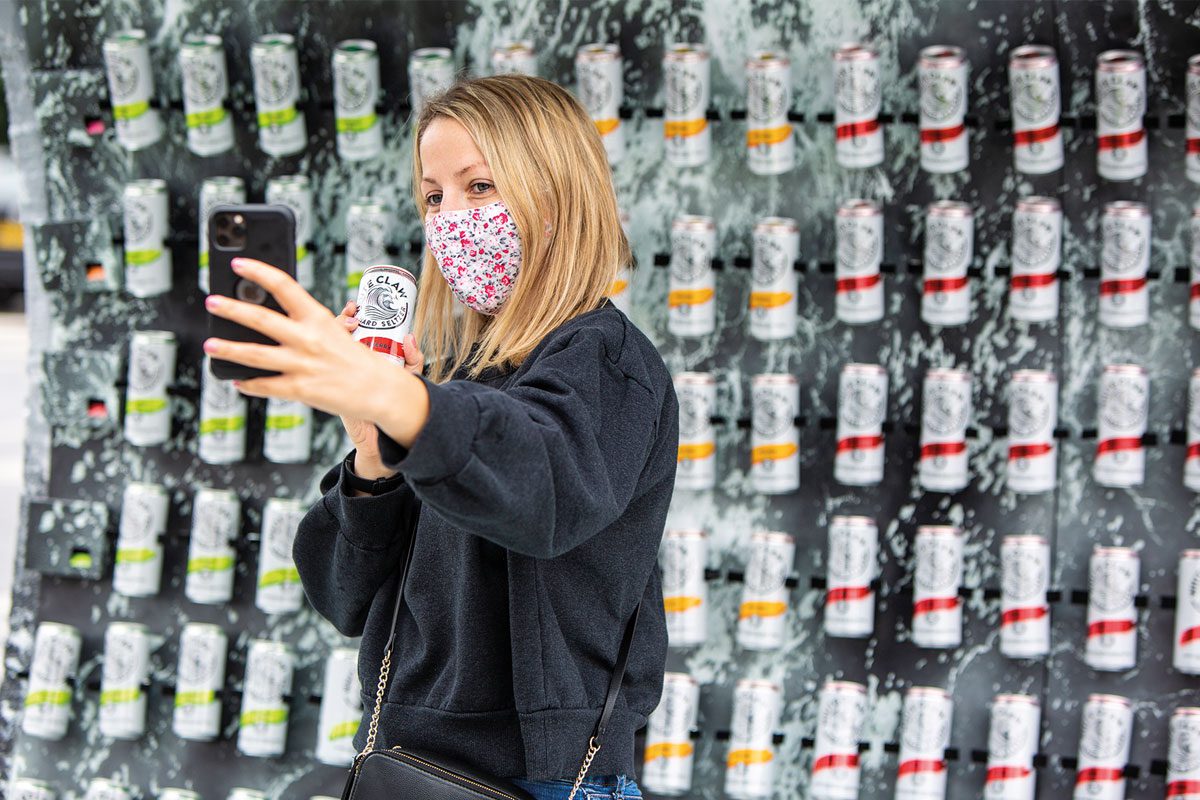 HARD seltzer brand White Claw has launched two limited edition multipacks.
The variety pack contains eight 330ml cans for £15 and the four pack has an RRP of £8.50.
White Claw takes its name from the surfing legend of the white claw wave created when three crests come together.
As part of the launch, the brand set up its interactive White Claw wave alongside a photo booth in supermarket car parks and invited consumers to create images and claim free samples.
Made with sparkling water and fruit flavours with no artificial sweeteners, each 330ml can of White Claw Hard Seltzer contains 95 calories and 4.5% ABV.
It is available in Black Cherry, Mango, Natural Lime and Raspberry flavours.