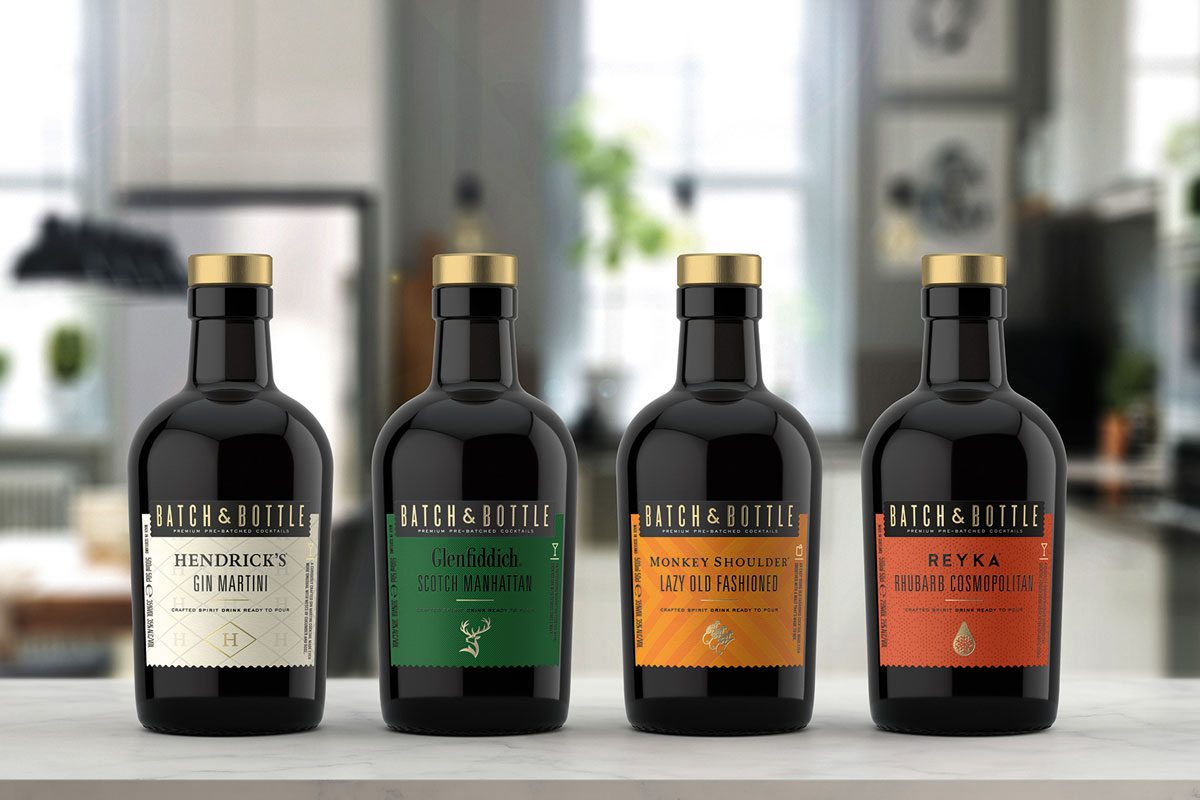 WILLIAM Grant & Sons has created a bottled cocktail range, called Batch & Bottle, based around some of its most popular brands.
Monkey Shoulder Lazy Old Fashioned is made with a bitters recipe that complements the base flavours of Monkey Shoulder Whisky.
Hendrick's Gin Martini is made with notes of cucumber and rose, a signature of Hendrick's Master Distiller Lesley Gracie.
Reyka Vodka Rhubarb Cosmopolitan combines natural rhubarb, tangy blood orange and zingy fresh lime flavours.
Glenfiddich Scotch Manhattan mixes single malt with sharp bitters and sweet vermouth.
Global Innovation marketing manager, Karen Murphy, commented on the launch:
"Consumers are becoming more discerning about the brands they drink.
"For decades we have continually produced premium and luxury spirits, but for the consumer who wants to indulge in an upgraded at-home experience, they can now do so without the fuss or cocktail accoutrements.
"Batch & Bottle provides an opportunity to showcase the world-class brands in our portfolio, while also providing an uncomplicated solution to perfect cocktail serves produced using our industry expertise."