New flavour predicted to drive growth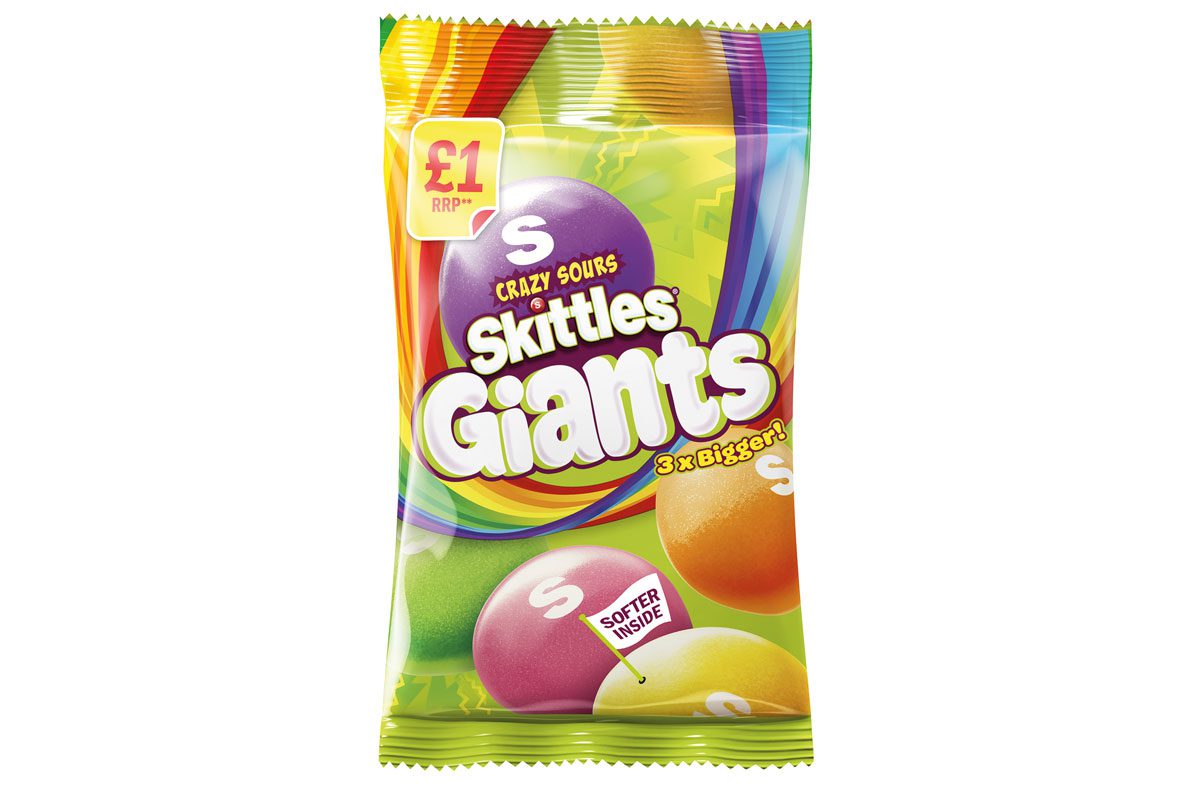 VARIETY is what consumers are after, according to Mars Wrigley, and to meet that demand it has developed Skittle Giants Crazy Sours.
Described as bigger on the outside and softer on the inside, the new sweets are three times the size of standard Skittles and have a chewy sour centre.
Brand director Victoria Gell said: "Research has shown that fruity confections shoppers expect variety in flavours and textures with sours being the most incremental flavour after fruit in the category.
"The creation of Skittles Giants Crazy Sours is a direct result of what our consumers have been communicating to us following the launch of Skittles Giants last year.
"We feel the Sours range satisfies shoppers' desire for variety, whilst delivering true innovation."
The launch is being supported in-store with digital and traditional point of sale materials, as well as a digital media campaign.
Skittles Giants are available in a £1 price-marked 125g treat bag, a 141g value pouch and 170g grocery pouch.
Gell added: "With shoppers now being able to get together in social environments, we wanted to offer a product that people could share and enjoy during those all-important moments together.
"The Sours range is designed to appeal to a wider range of shoppers, to help drive category growth."