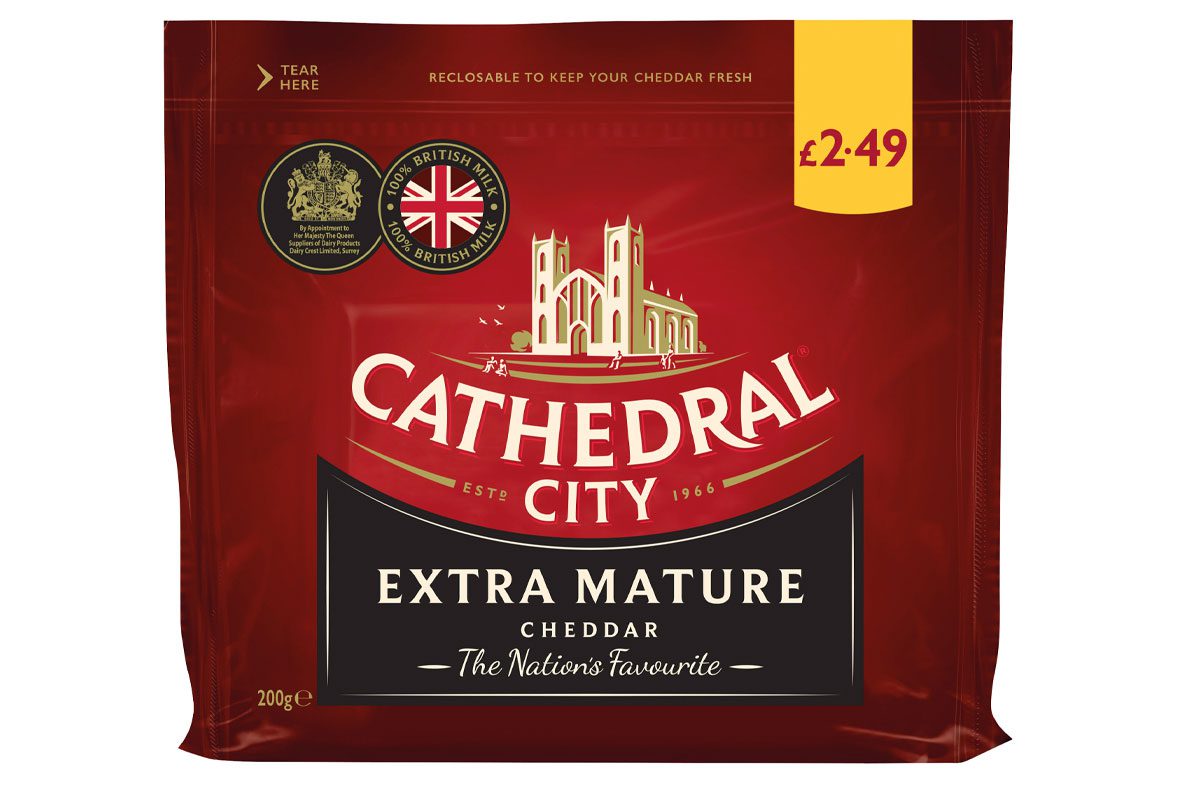 CHEESE brand Cathedral City has had an overhaul of its price-marked pack range.
Saputo Dairy UK, the firm behind the brand, has introduced a consistent price mark of £2.49 across Cathedral City's, grated and sliced PMP formads. Standardised case sizes of six are also being rolled out across all PMP formats.
As part of the range revamp, Saputo has refreshed the packaging design across Cathedral City PMPs.
The new packs showcase the brand's provenance, with a Union Flag now featuring on pack, as well as the brand's Royal Warrant.
Neil Stewart, Saputo Dairy UK cheese marketing controller, said: "Our price-marked range refresh aims to help convenience retailers navigate this post-pandemic channel shift and to retain the trust and confidence of their shoppers, with a more competitive price mark, offering better consumer value.
"Our newly-unified range price-marking also opens up the potential for retailers to cross-promote these products across the range.
"PMPs are a proven vehicle to showcase value to shoppers in the convenience channel, and demand for them is only increasing – PMPs now reportedly feature in over half of convenience baskets."