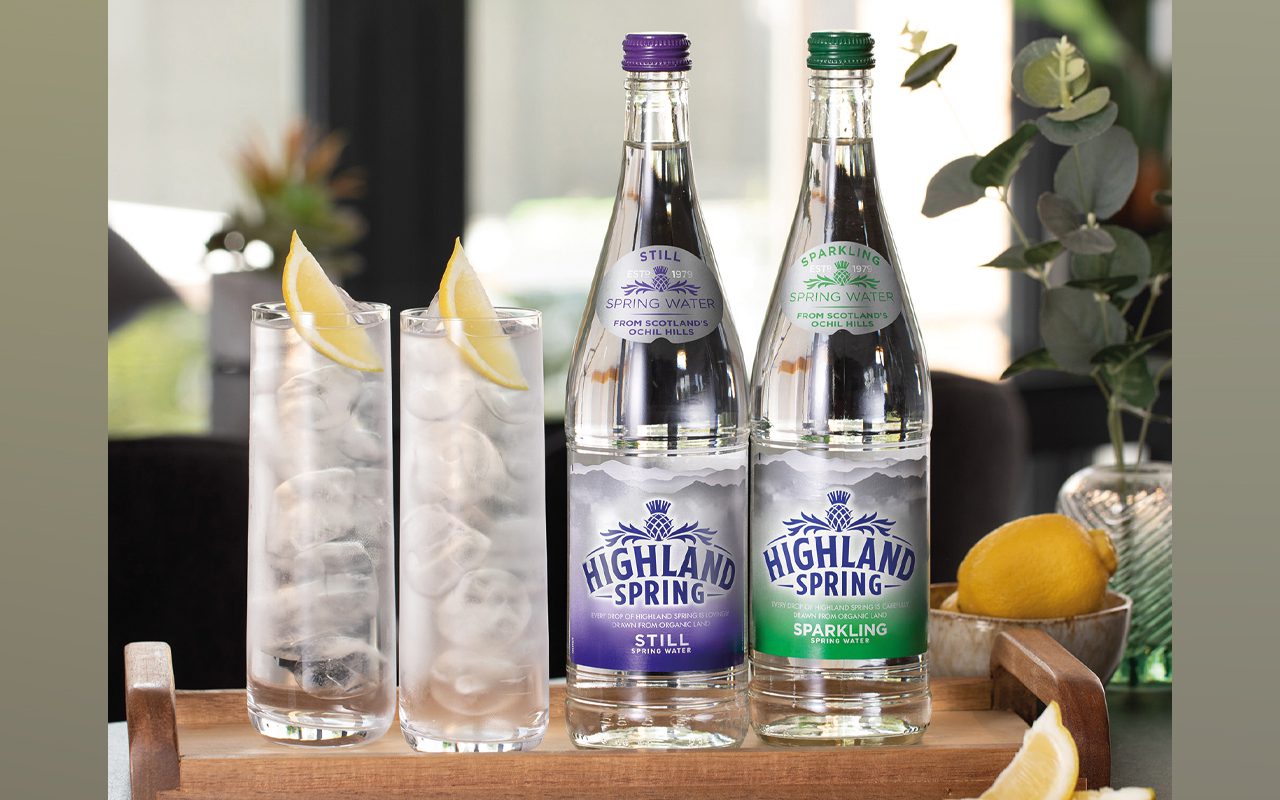 SCOTTISH water brand Highland Spring has redesigned its glass bottles.
The new design includes making the 330ml and 750ml bottles lighter to reduce the environmental footprint and the bottles are 100% recyclable.
Highland Spring described the new look, available across  still and sparkling varieties, as having an everyday premium appearance.
Consumer marketing controller Mike Buckland said: "Our new design has an elegant and contemporary feel."