New Cadbury Caramilk available from this month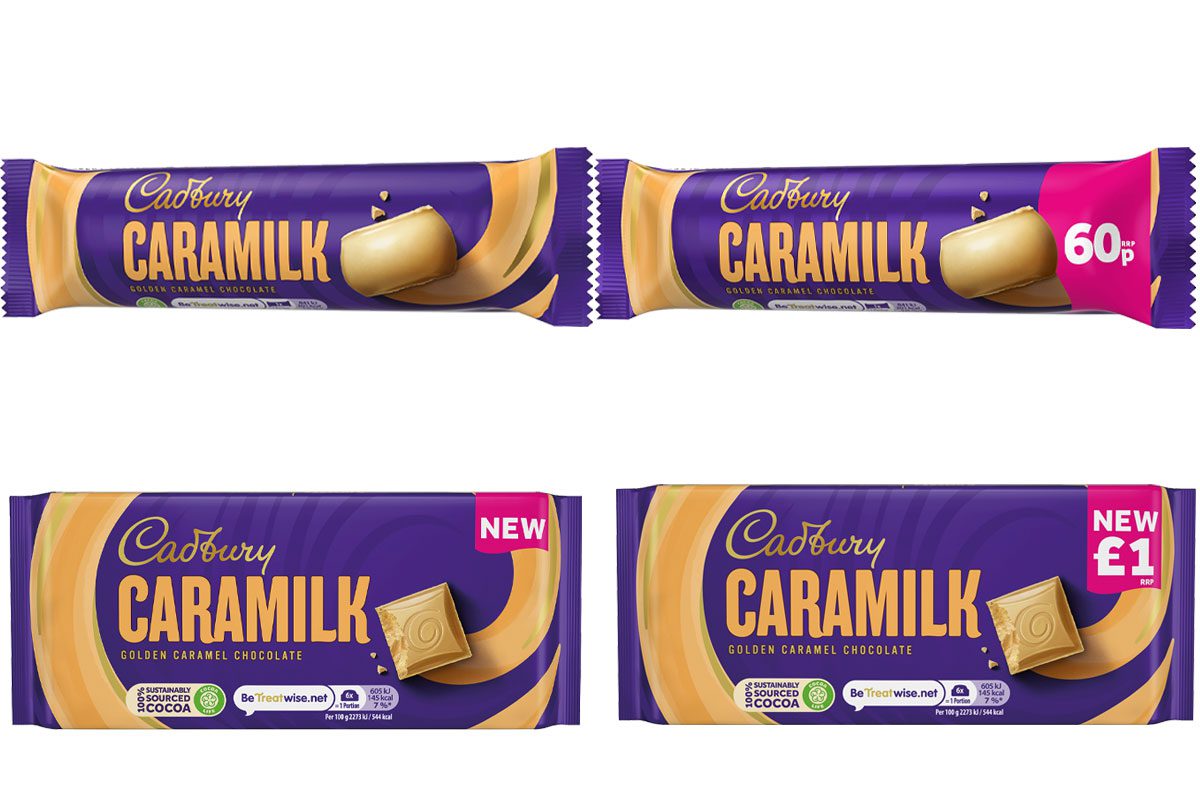 AN Australian confectionery sensation will land on UK shores this month, with the launch of Cadbury Caramilk.
Reformulated for UK flavour preferences, Cadbury Caramilk has been flying off the shelves in Australia according to Mondelez, and the firm anticipates similar excitement here.
Available in multiple formats, including a single bar, the new Cadbury SKU blends white chocolate with caramel to create a sweet tasting treat that Mondelez suggested should prove popular with Millennial consumers.
The new Cadbury variant will be available in standard pack and price-marked pack at launch.
The PMP range comprises 80g £1 tablets available in a case size of 26, as well as a 37g bar price-marked at 60p and available in a case size of 36.
Mondelez is supporting the launch with a significant marketing investment that will include PR, social media and in-store activity. A range of POS materials will also be available.
The confectionery giant has suggested retailers place Cadbury Caramilk on their designated confectionery fixtures alongside existing single and tablet chocolate bars.
Beatrice Berutti, brand manager at Mondelez, said: "Following outstanding results during concept testing, we're excited to announce that Cadbury is launching its Cadbury Caramilk bar in the UK this summer, allowing shoppers up to indulge in a unique treat.
"Known to be a much-loved classic chocolate in Australia, Cadbury Caramilk is sure to be a hit in the growing Chocolate market.
"In fact, Mondelez tablets are currently experiencing growth of 10%, with the new launch sure to build on this, adding excitement to retailer's ranges with a delicious new flavour."