Discounter says suppliers key to continued success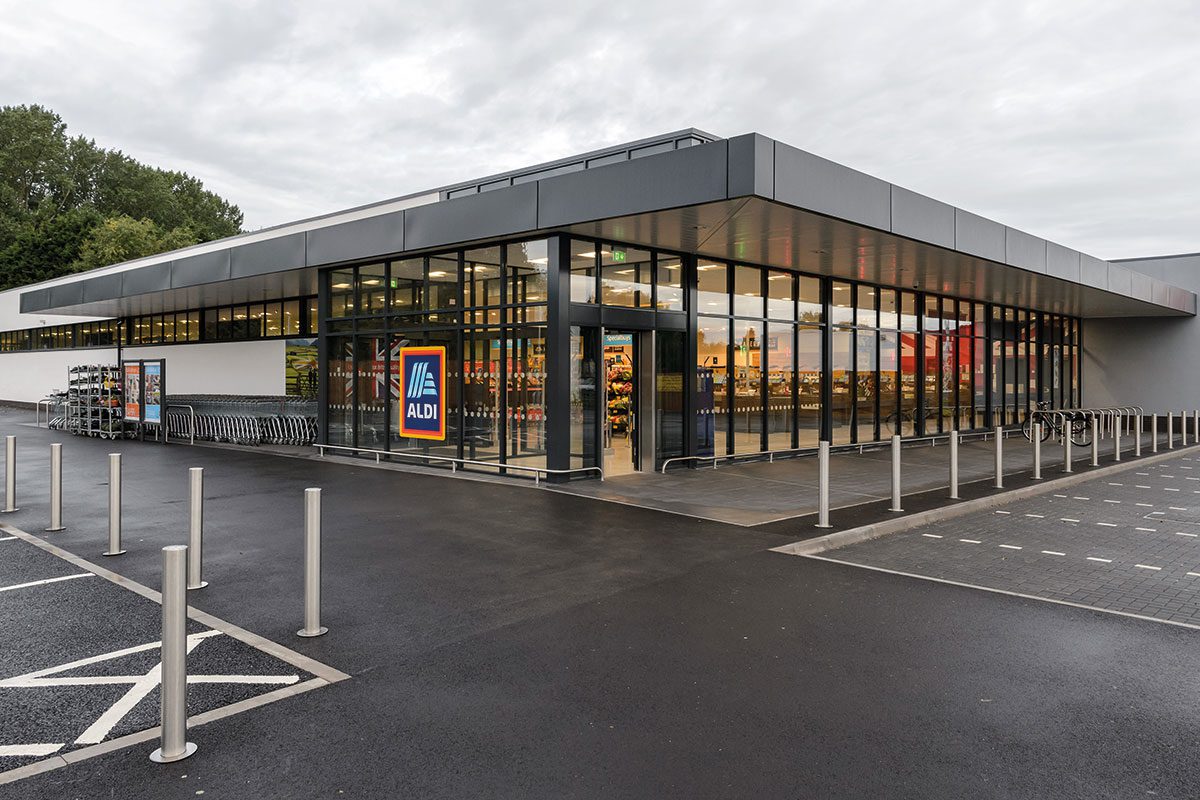 ALDI's exceptional growth has been hard to miss, with what was once an unknown German brand now boasting nearly 100 stores across Scotland.
That century landmark is coming closer, with the discounter expecting to hit it this year, by opening a further six Scottish stores.
Aldi Scotland has come a long way since it opened its first store in Kilmarnock in 1994. The multiple now employs more than 3,000 people across its Scottish stores, distribution centre and head office in Bathgate.
Such an expansion may have been tough on competitors, but it's been a boon for many of Aldi's Scottish suppliers, as Graham Nicolson, group buying director, explained.
Nicolson said Aldi established its Scottish buying team in 2009 because it wanted to bring "the best of Scotland and Scottish produce" to its customers. 
Having started with a team of four, 12 years later Aldi has 30 staff members on its Scottish buying team of 30, working in partnership with over 90 Scottish suppliers.
When we originally set ourselves the target of hitting 450 Scottish lines we managed to achieve that way before our deadline.
Nicolson said those supplier partnerships have been key to Aldi's growth, and have supported the ambitions of Scottish producers across categories.
"The way we work with our suppliers is we look long term," he said, "We don't do short-term transactional relationships."
According to Nicolson, Aldi's long-term approach to supplier partnerships gives Scottish producers the security they need to invest for the future. He highlighted the recent expansion of the Callander-based McQueen distillery as one example of a relationship that's worked for both sides.
"We formed a partnership with McQueen distillery in 2017 when they featured in our fist Scottish gin festival and it's pretty much grown from there.
"Really, success took off when we launched our colour changing gin with them in July 2018 as a core line.
"In the first four weeks we sold over 10,000 bottles in Scotland alone. We then mixed that with a pink gin in a mixed case and that was lifted into the rest of our UK estate.
"That growth meant that in 2019, McQueen was able to expand the distillery. We continue to grow with McQueen, we're completely committed to that relationship," he said.
Spirit makers aren't the only Scottish producers benefitting from their relationship with Aldi, according to Nicolson.
Shortbread maker Dean's of Huntly has also managed to expand its export business through its relationship with the discounter, with the brand now on shelves in Aldi's Australian business.
Nicolson hopes to be able to tell more of these stories, by adding even more Scottish products to Aldi's range.
The discounter currently stocks 450 Scottish lines, but is now aiming to hit the 500 mark in the next two years – a goal which Nicolson was confident will be reached.
"We're determined to continue to support the food and drink industry in Scotland. When we originally set ourselves the target of hitting 450 Scottish lines we managed to achieve that way before our deadline," he said.
In pursuit of that goal, Aldi's buying team will have some money to play with. The discounter has committed to spending an extra £3.5 billion each year with British suppliers buy 2025. Nicolson said that while that pot will be distributed across the UK, "it will enable us to bring fantastic quality products to our customers."
While Aldi's range of Scottish products may be growing at pace, along with its store estate, there may be a cap on the latter, according to Nicolson.
"Ultimately, we think we'll top out at about 130 stores across Scotland. That's based on current demand, population and gaps as we currently see them within the competitive market," he said.