Drumstick gets a chocolate outing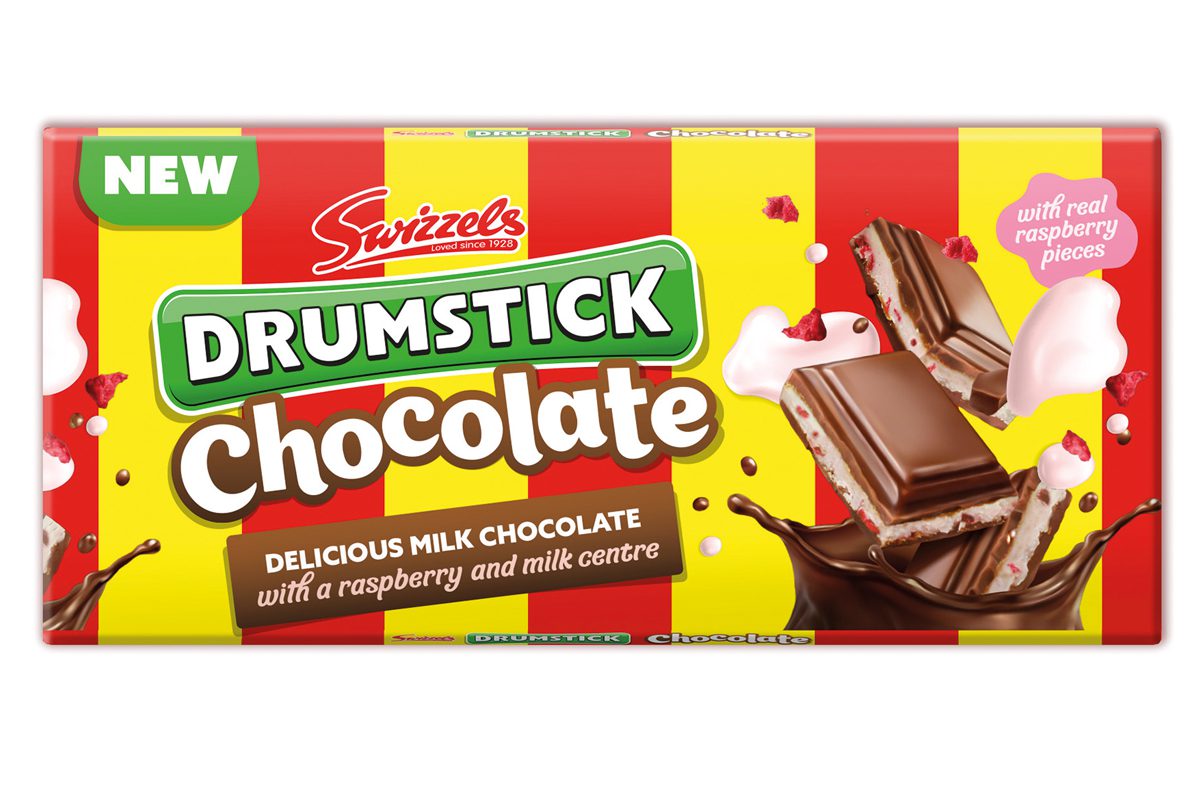 CHOCOLATE has been booming during the pandemic – and Derbyshire-based confectioner maker Swizzels has been tapping into demand by bringing a classic brand into the category.
Swizzels Drumstick is now available in a chocolate format – Drumstick Chocolate Bar. The Drumstick variant comprises a chocolate bar filled with a raspberry and milk fondant centre, with real raspberry pieces.
Drumstick Chocolate Bar is currently available to convenience in standard pack format, with a PMP expected to roll out later this year.
The new variant is packaged in a 100% recyclable wrapper.
Mark Walker, sales director at Swizzels, commented on the launch: "Typically known for its ingenious sweet inventions and countless favourites spanning over 90 years, Swizzels has entered the chocolate bar category for the first time in its history with the first ever Drumstick Chocolate Bar.
"This brand-new concept for Swizzels sees the unique and iconic flavour of the Drumstick Lolly, which has been a firm consumer favourite for more than 60 years, encased in milk chocolate.
"It is sure to generate a lot of attention for the category in its uniqueness and therefore, be an attractive option for retailers to boost sales from recognisable brands, making it a must-stock."