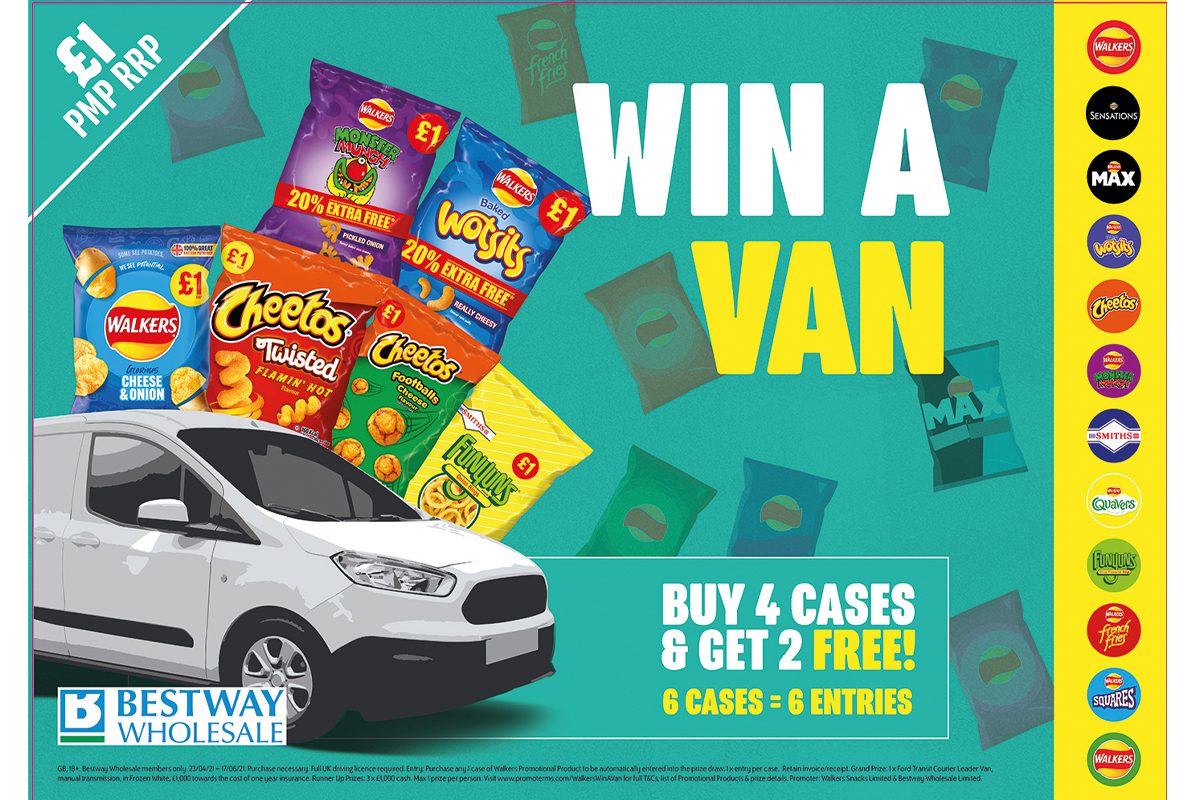 RETAILERS can be in with the chance of winning a van, thanks to a partnership between PepsiCo and Bestway.
Retailers who purchase a case of Walkers' £1 price-marked packs from a Bestway depot will be automatically entered into the prize draw to win the 1.5 litre Ford Transit Courier Leader Van.
This year's Win A Van competition follows PepsiCo's 2020 YAYcation campaign.
Matt Goddard of PepsiCo, said: "Not only does this initiative centre on products we know are the engine driver for savoury snacks category growth, but it also offers retailers the chance to win a huge prize for their store."
The campaign closes on 17 June and terms and conditions for the promotion can be viewed at www.promoterms.com/WalkersWinAVan.