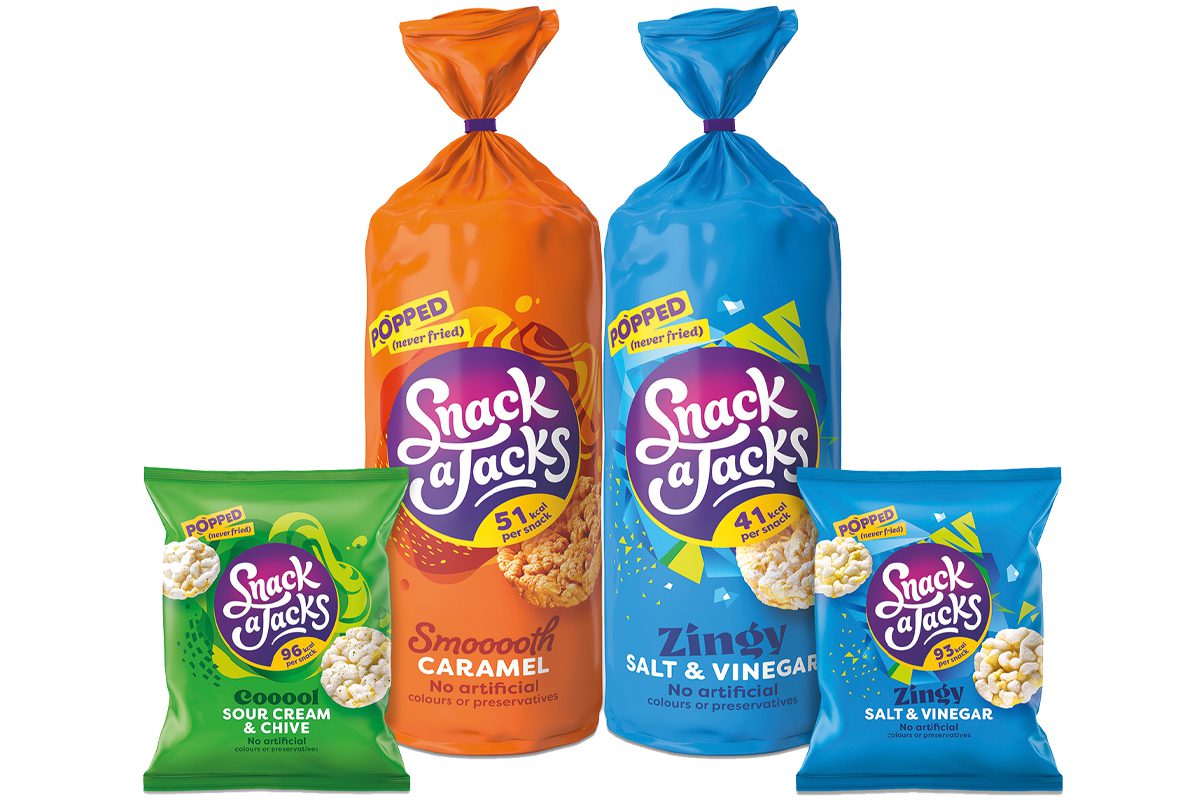 PEPSICO has announced it is rolling out a raft of changes across its Snack A Jacks brand.
PepsiCo has reformulated the recipe for its entire Snack A Jacks range. The move will also see three of its flavours -– Kickin Sweet Chili (Crispies), Cheese (Jumbo Ricecakes) and Smooth Caramel – achieve non-HFSS(high fat, sugar, salt) status by the end of the year.
The Snack A Jacks range will also undergo a packaging revamp which will see the removal of the on-pack red nutritional traffic lights scale.
Statements outlining the calories per pack and the use of no artificial colours or preservatives will feature on packs. PepsiCo is also replacing its four-pack Snack A Jack Crispies with a five-pack.