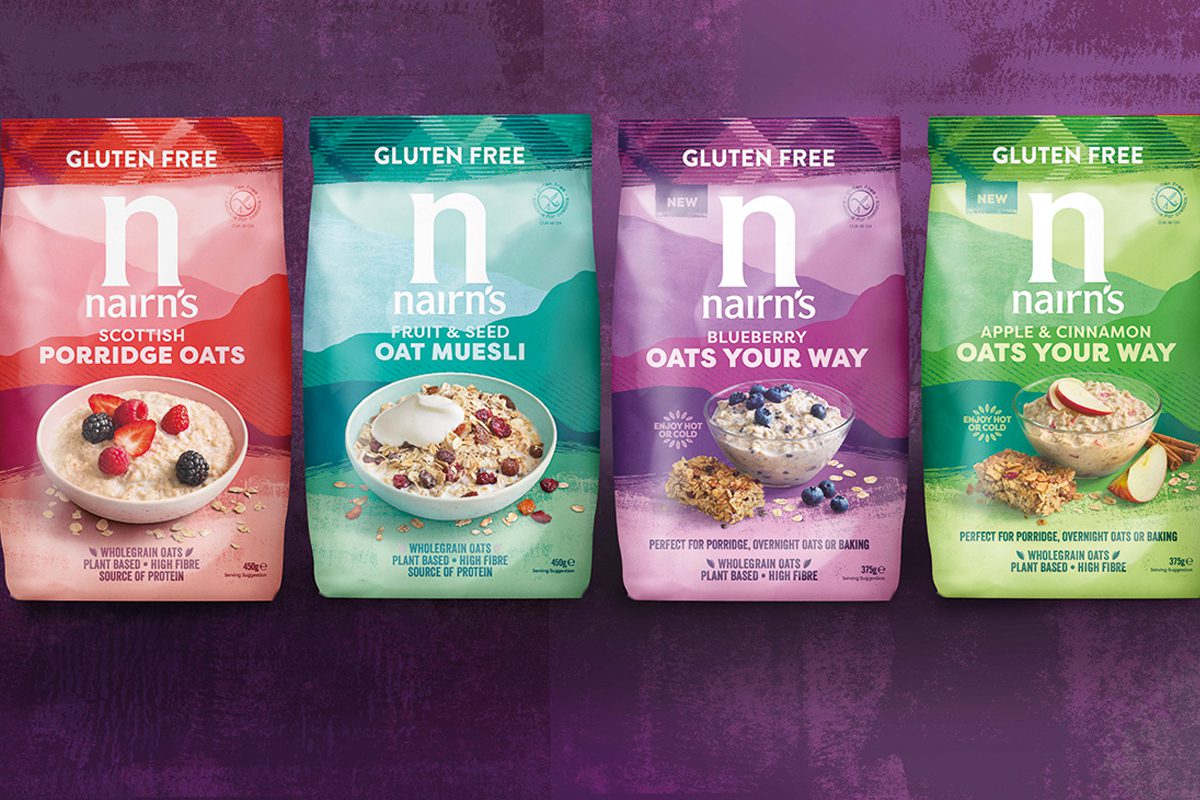 OATCAKE brand Nairn's is expanding its cereal offering with the release of a new oat variant, Oats Your Way.
Made from gluten free wholegrain oats and fruit pieces, the Oats Your Way line is available in apple and cinnamon or blueberry flavours and is suitable for vegans and Coeliacs. The range is also high in fiber, contains no artificial colours, flavours or preservatives and is free from hydrogenated fat.
Nairn's cereal range comprises its Gluten Free Scottish Porridge Oats and Gluten Free Fruit & Seed Oat Muesli.
Emma Heath of Nairn's said: "Oats Your Way has been packaged in the distinctive new design that is being rolled out across the whole Nairn's portfolio over the coming months.
"This latest range is a perfect example of how Nairn's are taking its ever-expanding range of products to a wider audience by making the brand more visible, modern, and appealing on shelf and highlighting its relevance to today's healthy eaters as an integral part of their lifestyle, with taste and versatility at its heart."