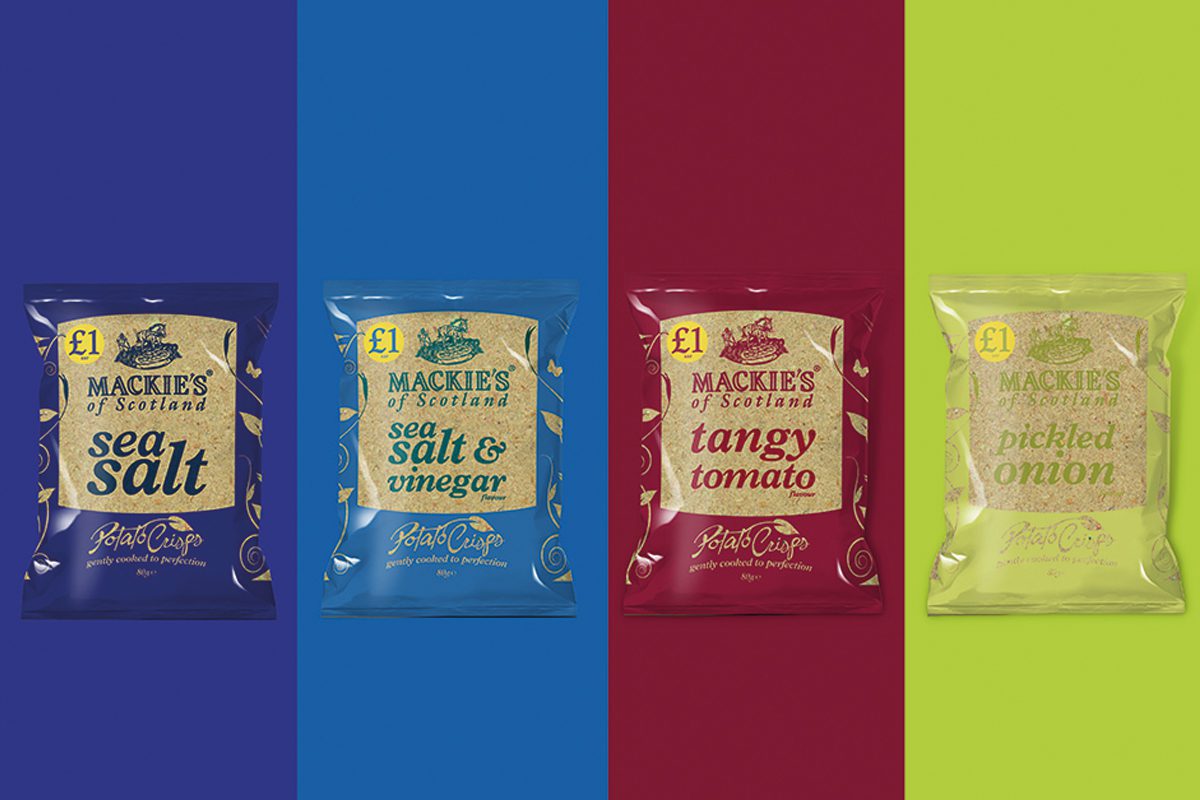 MACKIE'S Crisps has introduced price-marked packs across four of its core flavours.
£1 PMPs are rolling out across 80g packs of Pickled Onion, Tangy Tomato, Sea Salt and Salt & Vinegar flavours.
Melissa Hack of Mackie's at Taypack said: "We recognise the importance of offering our shoppers and consumers a value proposition when they visit their local convenience store.
We are delighted that our best-selling flavours of crisps are now available in a price-marked pack format – which coincidentally was the number one contributor to growth in the impulse snacks category last year."