Mike Godwin, head of business-to-business at Vapouriz Group shares his thoughts on e-liquids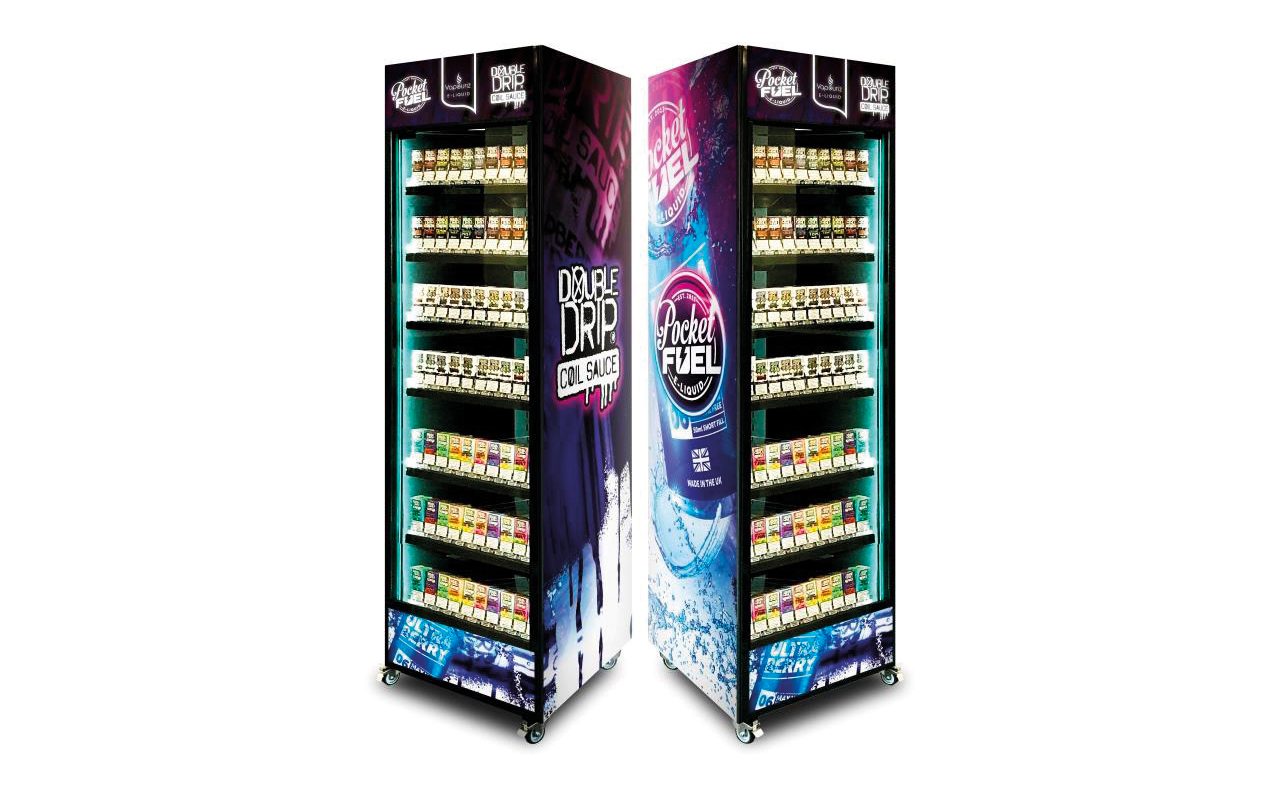 How are e-liquids performing in convenience at present?
We have certainly seen strong growth in convenience over the last year, which has led to an overall growth across our own offerings.
Vaping has clearly defined itself as an essential service to millions of smokers and regular vapers over the last year, further closing the gap with traditional tobacco products by offering a safer, more rewarding alternative.
As I've seen many times, convenience retailers that offer the widest selection of products from the leading vape brands to as many consumers as possible can increase their market share significantly.
What are the key trends that retailers should be aware of?
One of the joys of working in the vaping industry is witnessing the constant innovation that continues to evolve and refine products for customers.
But while that might excite more experienced vapers, we continue to prioritise new products that make vaping more accessible and easier to understand for the majority of consumers.
That means offering vape kits that are simple to use and to understand for new vapers, such as the refillable Vpod Pro Pod starter kit that we launched last year, and e-liquids that offer appealing, straightforward flavours like our bestselling Pocket Fuel line of e-liquid, which benefits from an affordable £2.99 price point.
How can retailers make the e-liquids category accessible for customers?
In my experience, having knowledgeable, trained staff can spell the difference between loyal, repeat customers and those inclined to pass on vaping.
That simple yet profound choice to switch from smoking to vaping is a decision made more likely to happen in a convenience setting, providing staff are armed with the basic knowledge to inform customers at the point of purchase.
That's why we offer comprehensive training, advice and support to all our retail partners.
What merchandising support can you offer retailers?
Because the convenience sector represents a vital channel for informing and retaining new customers, we've worked closely with our retail partners to develop everything from compact CDUs (counter display units) ideal for smaller shop counters, to full-size, illuminated FSDUs (free-standing display units) in a variety of options to suit different footprints.
We've designed such units to be as visually appealing as possible, where most of the information that customers need to make an informed purchase is clearly displayed.
As I like to urge our partners to consider when thinking about such displays, whatever space you have available, you should aspire to place vaping on an equal, if not greater footing as their tobacco offering.
Positioned correctly, it's harder for a non-descript tobacco cabinet to compete with an attractive, comprehensible vaping display.
Do you have any NPD in the pipeline?
We're always adding to our e-liquid ranges, and this month, to coincide with the reopening of retail, we're introducing two new flavours in our Double Drip 50ml range: Cherry Bakewell Tart and Apple Rhubarb Crumble.
In the near-term we will continue to promote our Vpod Pro starter kit as well as our recently re-launched Pocket Fuel e-liquid line, but we are always developing new flavours and we hope to develop a disposable pod kit along the same lines as the Vpod Pro, particularly as disposable pods and disposable kits are certainly a growing market.