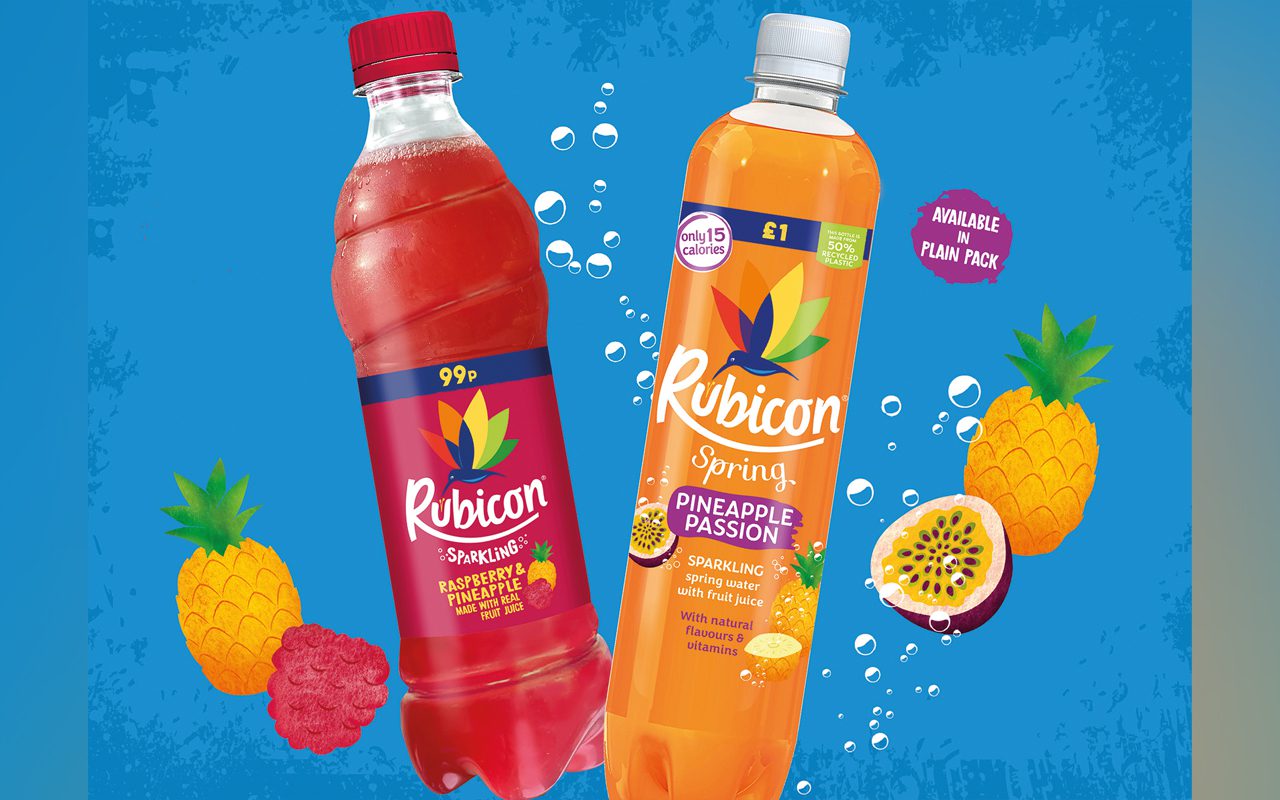 AG Barr has added some more fruity flavour to its arsenal in time for the summer months, with the launch of new Rubicon Raspberry & Pineapple Sparkling and Rubicon Spring Pineapple Passion.
Rubicon Raspberry & Pineapple Sparkling is available in a 500ml 99p PMP; 2L £1.49 PMP; and £0.69 330ml PMP. Rubicon Spring Pineapple Passion is available in a £1 500ml PMP and as a plain pack.
Adrian Troy, marketing director at AG Barr, said: "Taste remains the number one motivation for shoppers to choose a soft drink, and traditional flavours alone aren't meeting all consumer needs anymore, new flavour combinations are driving the growth.
"We're confident that our two new tropical Rubicon products will provide incremental sales opportunities for retailers, particularly as we head into the peak summer sales period where Rubicon sales more than double."