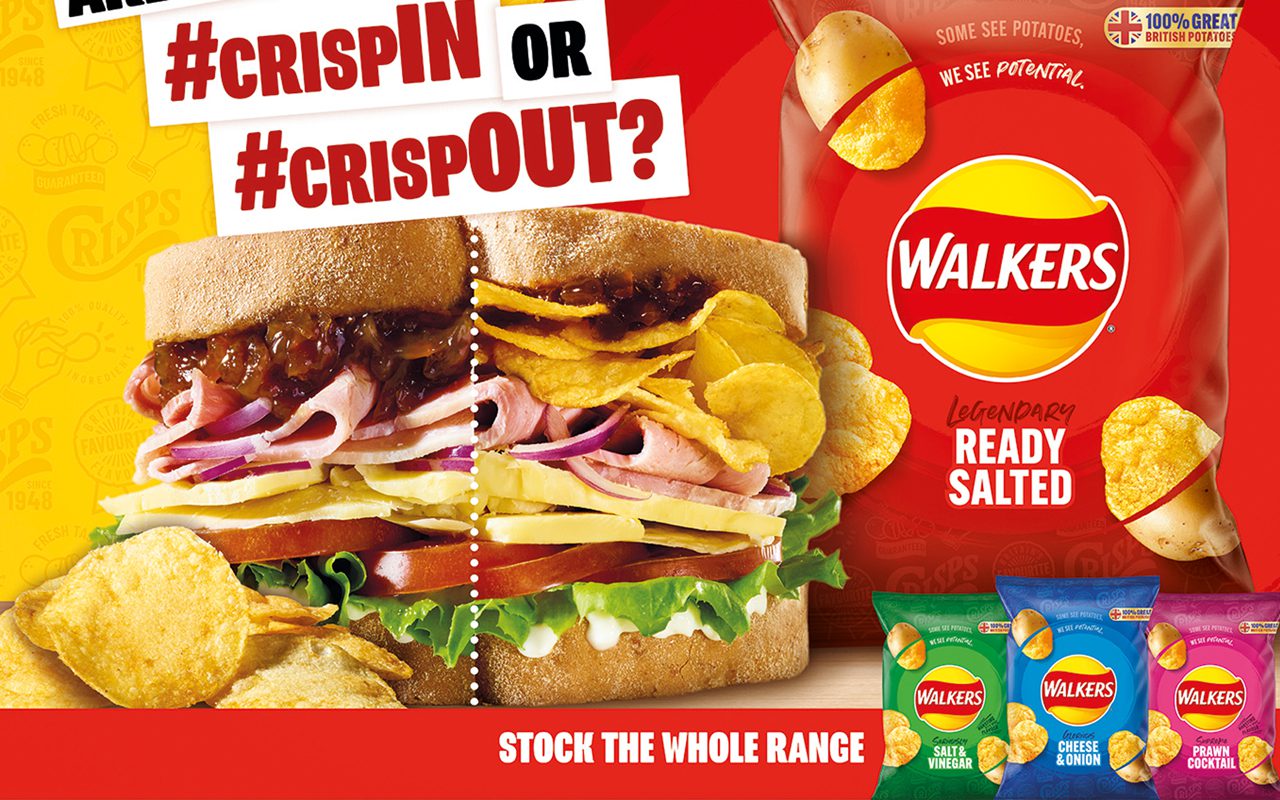 THE infamous British delicacy, the crisp sandwich, is at the centre of PepsiCo's new marketing campaign for Walkers.
#crispIN or #crispOUT invites consumers to express their views on their lunchtime sandwich preferences.
Running until 20 June, the campaign is being shown across TV, PR and social and will also see Walkers team up with sandwich franchise Subway to offer customers the chance to add Walkers Ready Salted crisps as a topping.
Philippa Pennington of Walkers said: "By tapping into the controversial (but fun) world of the crisp sandwich debate, Walkers will be encouraging the nation to voice their thoughts – whether that be #crispIN or #crispOUT of the sandwich – and ultimately link the discussion to the Walkers brand.
"The campaign will encourage them to pause and think about how their Walkers choice can add the flavourful crunch their sandwiches have been missing."