FareShare boosts support for children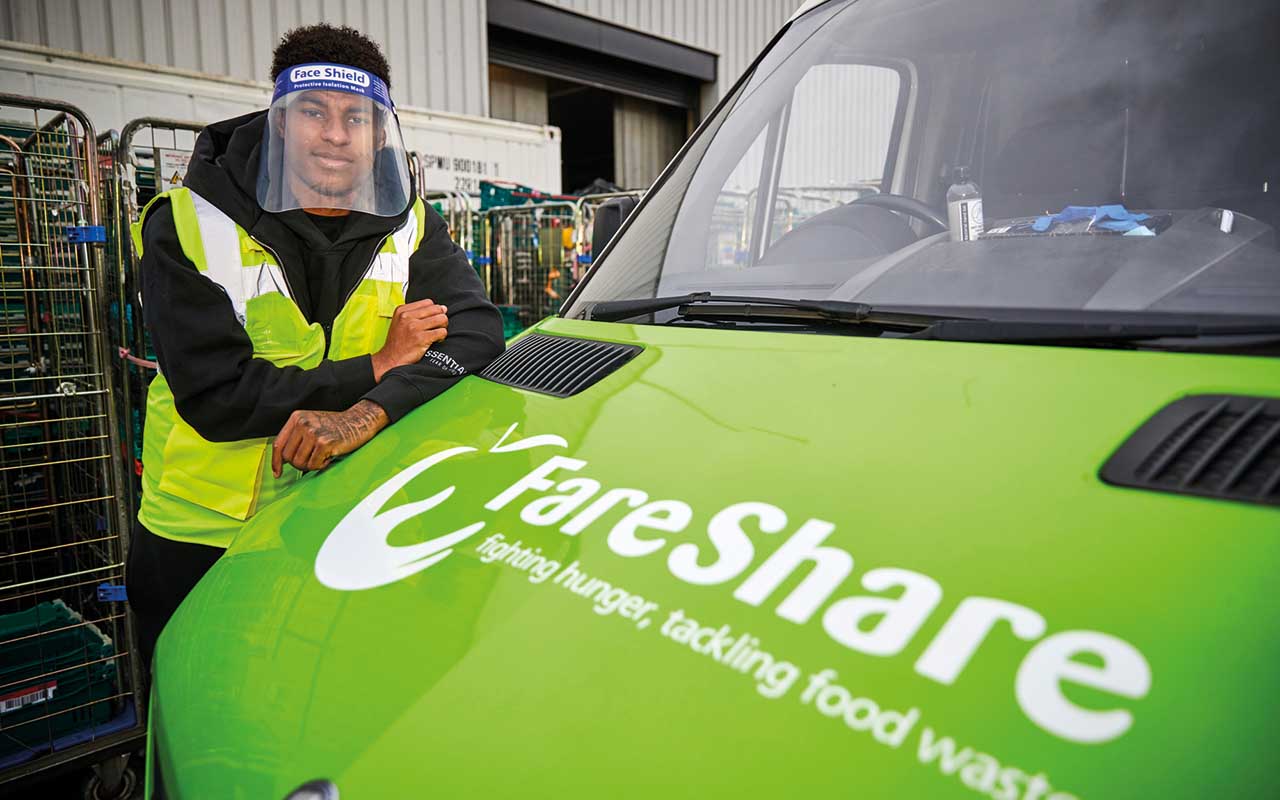 FARESHARE has announced it has more than doubled its food provisions for children and families over the past year.
The food redistribution charity said the support it received from the UK government and supermarket chains "played a pivotal role" in providing the food equivalent of 128.5 million meals to families in need last year. The charity is also backed by footballer Marcus Rashford (pictured).
Ten of FareShare's regional centres have also acquired additional warehouse space as a direct result of the increased demand from communities.
Lindsay Boswell of FareShare said: "We can't believe a whole year has passed since we first joined forces with Marcus Rashford and more recently the taskforce members. The impact of the Covid crisis has meant that the need for food support has never been greater, particularly among children and families, but with Marcus as our ambassador, and standing shoulder to shoulder with taskforce members, we have never been better placed to step up to the challenge and support communities in need."
FareShare also conducted a survey which found 90% of its charities say demand for food will remain at crisis levels. The charity credited job losses, debt and mental health as the main reasons for people seeking help.