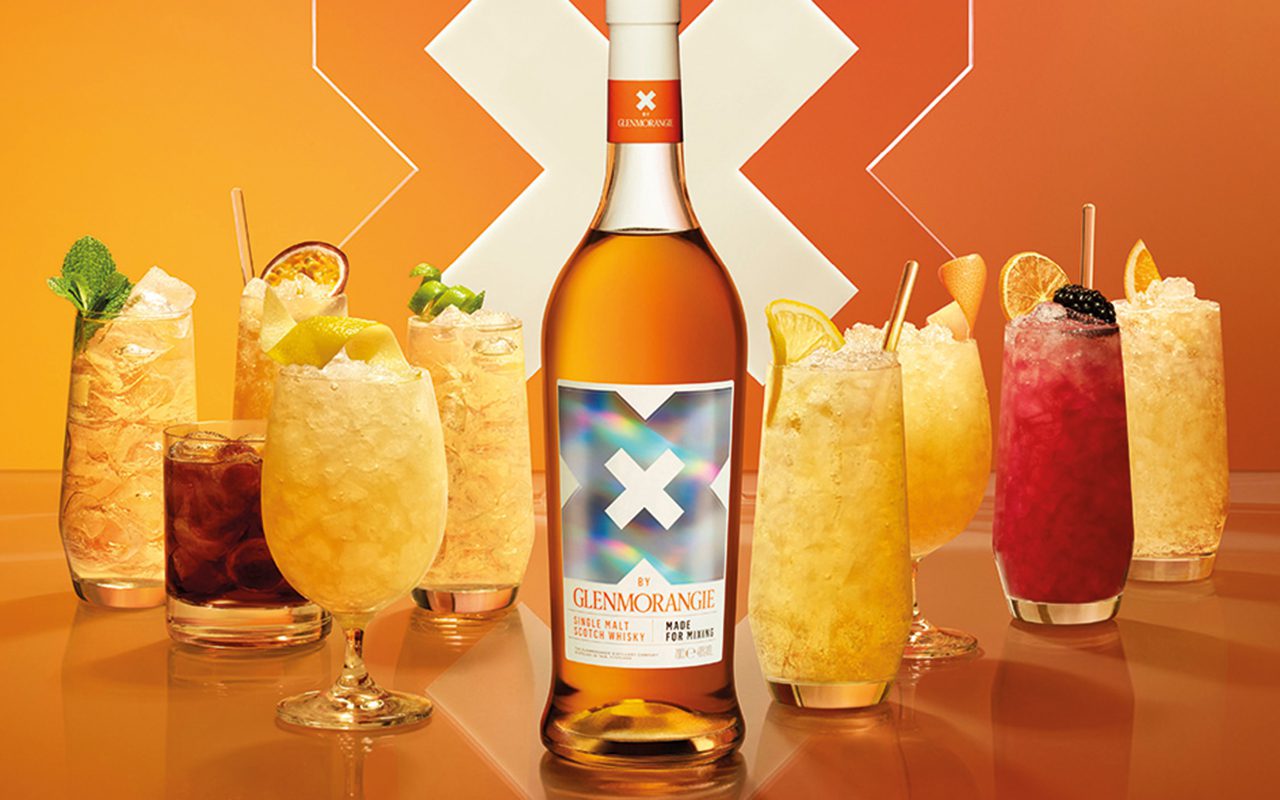 A NEW single malt whisky designed for mixing has been released by Glenmorangie distillery.
X by Glenmorangie is a combination of whisky aged in bourbon and new char oak casks and has notes of pear, vanilla, honeysuckle, orange sherbet and chocolate fudge.
Glenmorangie has also created a series of serves for the new spirit, including Glenmorangie X Date Night and Glenmorangie X Karaoke Party. Recipes can be found on the Glenmorangie website.