Capturing the sensory wonders of Tokyo in a bottle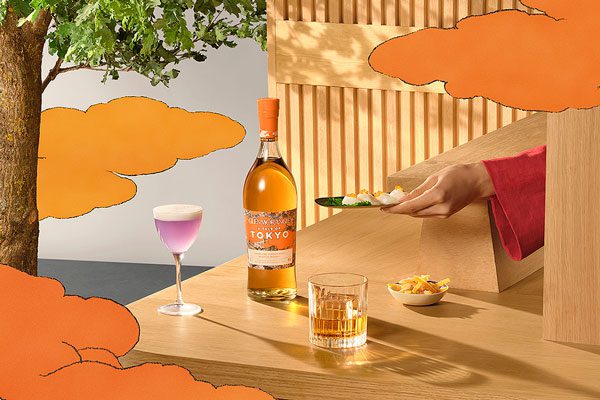 ROSSSHIRE-based distillery Glenmorangie has delivered a unique taste of Japan with the launch of its latest limited-edition expression.
Glenmorangie A Tale of Tokyo is a single malt whisky that aims to deliver a sensory experience inspired by Japan's capital city, Tokyo.
Inspired by the distillery's whisky creator Dr Bill Lumsden's time in the city, the new expression has had the chance to age in some rare Japanese Mizunara oak casks.
Mizunara trees need to be aged at least 200 years before they can be cut and used as casks in the making of whisky, resulting in a rare whisky expression.
The final result from Glenmorangie comes bottled at 46% ABV, with tasting notes described as pepper meets bitter cherries and coconut with a finish of mandarin, almond and marzipan flavours.
700ml bottles are now available for purchase from whisky specialist stores as well as the Glenmorangie online store with an RRP of £76.
Glenmorangie has also collaborated with Japanese artist Yamaguchi Akira on the design of the bottle's packaging.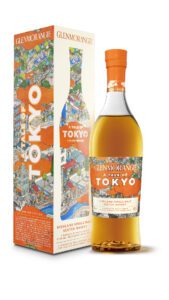 Akira said: "It's been a joy to collaborate with Glenmorangie to bring Glenmorangie A Tale of Tokyo to life through my art. The idea of my residing home conjures up so many different thoughts and feelings, and my work reflects Tokyo's contrasts in many ways. Incorporating hints about Glenmorangie and its whisky really appealed to my sense of playfulness."
Dr Lumsden said: "I'm lucky to have travelled widely over the years sharing Glenmorangie around the world whilst also gathering new inspiration for whisky creations, and Tokyo has always been one of my favourite places.
"I'm fascinated by the contradictions between its bustling streets and tranquil gardens, ancient and modern buildings, its many sensory experiences and its culture.
"I partly matured a proportion of Glenmorangie spirit in rare Japanese Mizunara oak casks, which I've been curious to experiment with for some time.
"The influence of this wood is incredibly complex and unusual; it required balance and softening with Glenmorangie matured in bourbon and sherry casks, and the result is a dram as full of delicious sensory contrasts as a trip to Tokyo."