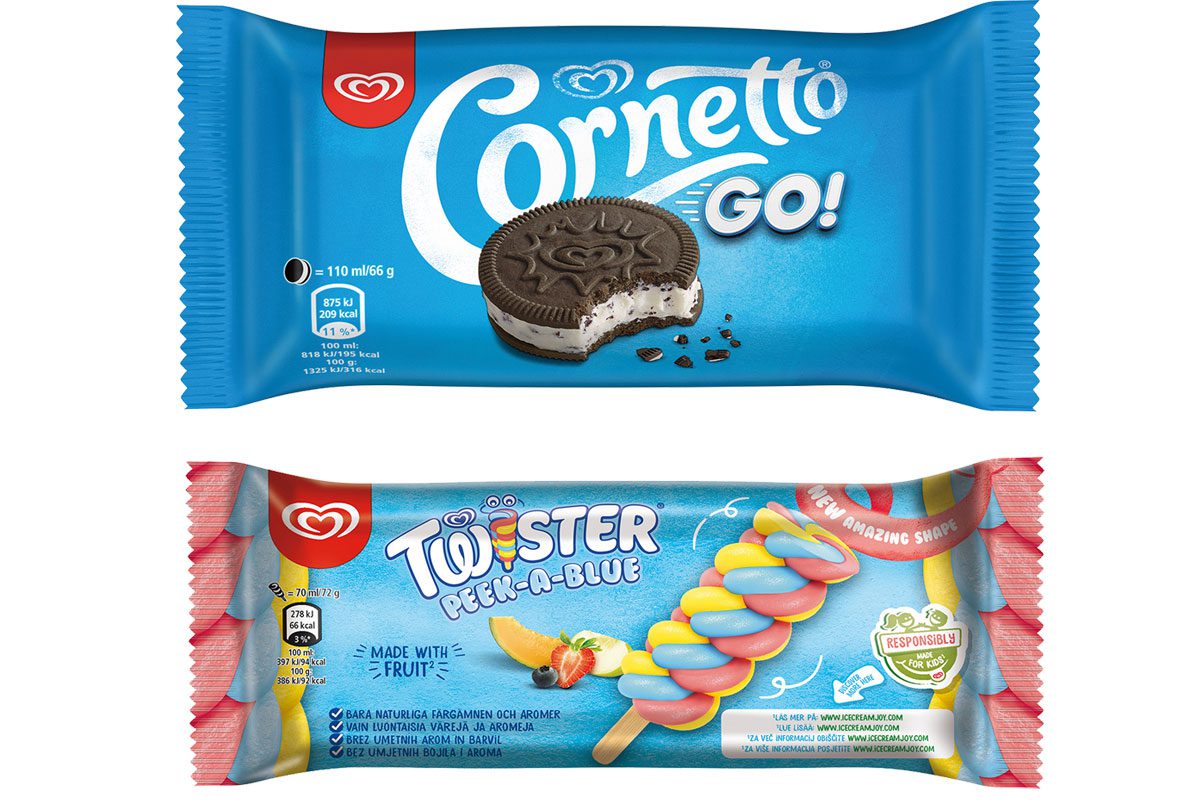 UNILEVER is gearing up for summer by expanding its Wall's brand with the release of three new frozen treats.
Wall's Cornetto Soft is said to replicate the experience of the traditional ice cream van and is available in chocolate, strawberry and salted caramel flavours. The range also boasts 50% recycled plastic lids.
The new Twister Peek-A-Blue combines flavours of melon, strawberry-lemon and apple-blueberry and is included in Unilever's Responsibly Made for Kids range.
Cornetto Go is a new cocoa-covered ice cream sandwich with vanilla ice cream and chunks of cocoa cookie.
Unilever is supporting the launch with a range of POS materials, including outdoor signage, branded parasols and flags. All elements are either recyclable or produced from recycled material.
Jennifer Dyne, ice-cream brand experience director at Unilever UK & Ireland, said: "We know shoppers are looking for innovative products and flavours but also expect these to make a positive difference to the world – with our new launches this year, ice cream lovers are going to be delighted with the choice that is on offer this summer season from their favourite brands."