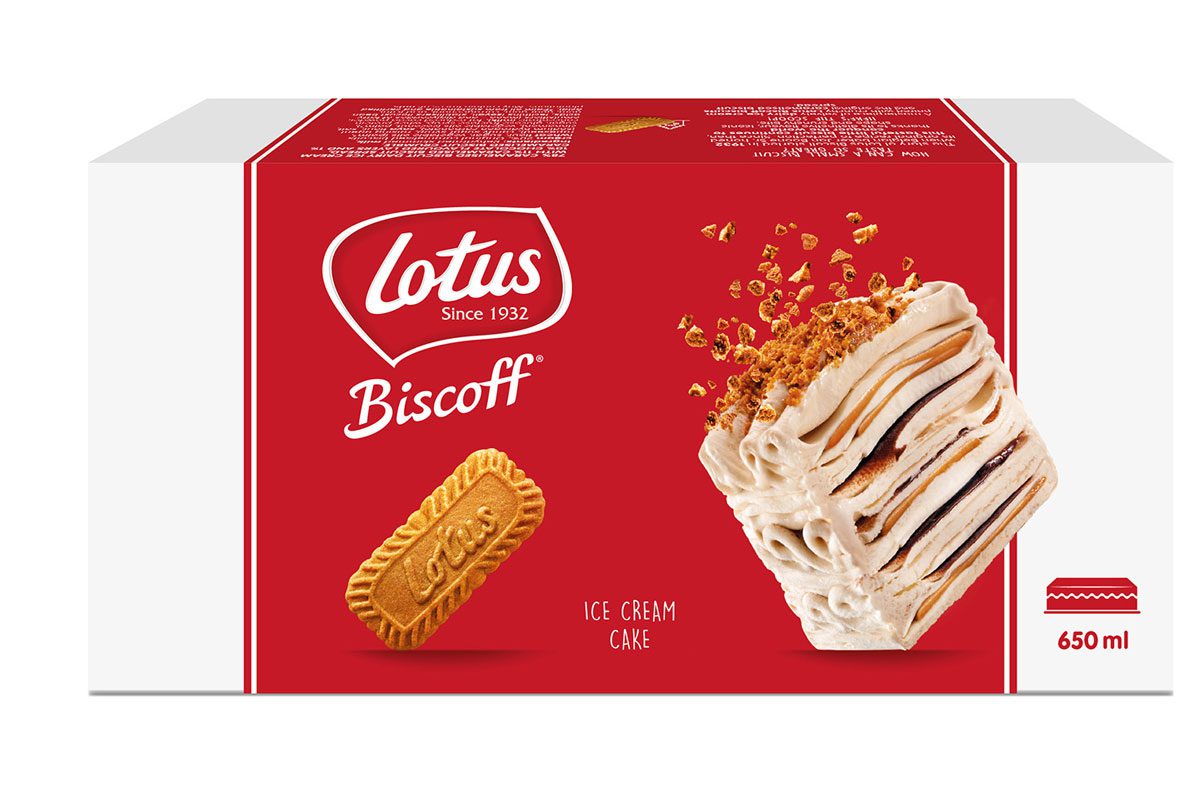 LOTUS Bakeries has bolstered its ice cream range with the launch of a new ice cream cake.
The Lotus Biscoff Ice Cream Cake combines Lotus Biscoff ice cream, Lotus Biscoff spread and chocolate layers.
The cake – which serves six – is also sprinkled with Lotus Biscoff biscuits.
Frances Booth, UK category and development marketing manager at Lotus Bakeries, said: "The new Lotus Biscoff Ice Cream Cake is a sector-changing launch which appeals to a wide target audience given the combination of brand recognition, iconic flavour and complete ease of enjoyment, thanks to its handy frozen format."
Lotus Bakeries is set to further expand its range with the release of Biscoff Milk Choc Sticks and Lotus Biscoff Blueberry Cheesecake Tubs in the coming months.