Funkin to launch three new PMPs next month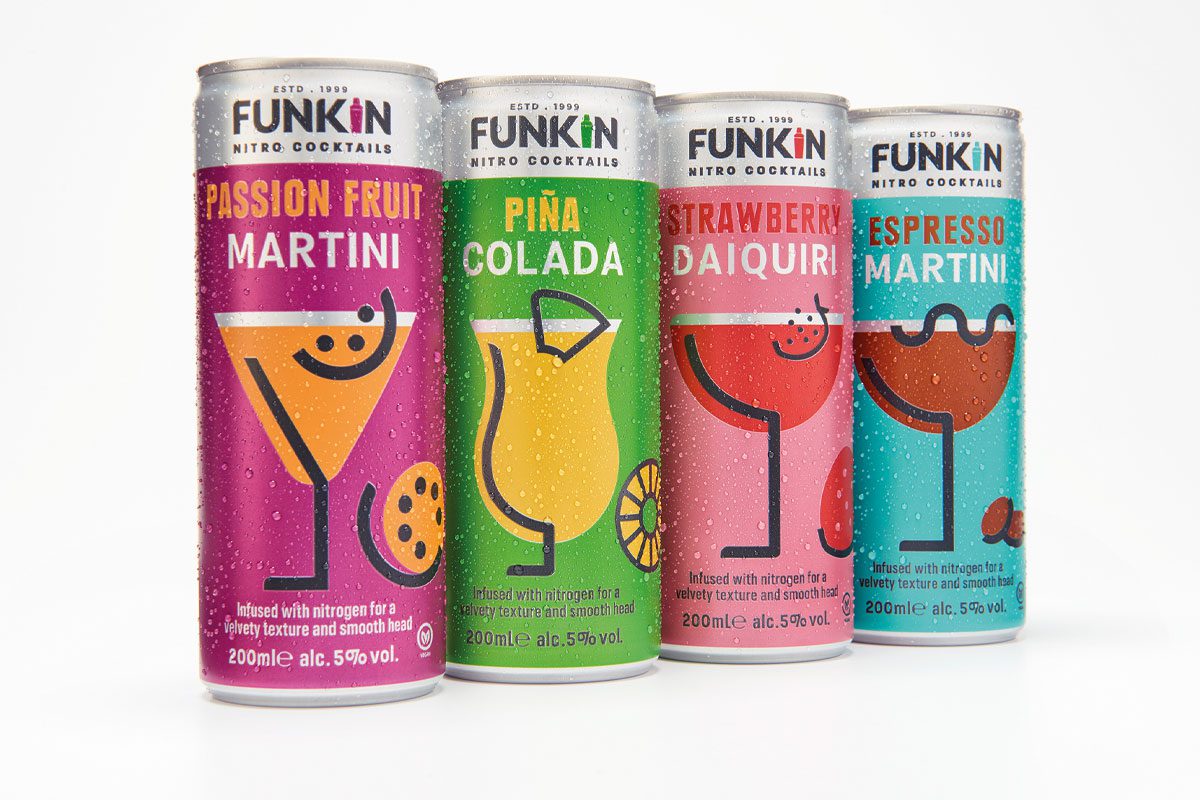 CANNED cocktail brand Funkin will extend its range next month with the launch of a new range of price-marked packs.
Three Funkin Nitro Cocktail cans will be available as new PMPs. The three flavours with a new £1.99 price mark are: Passion Fruit Martini, Pina Colada, and Strawberry Daiquiri.
Funkin's decision to launch price-marked packs in the off trade comes at a time of strong growth for RTDs in the channel.
According to Nielsen GB Total Coverage figures for the multiple grocery channel, the impulse RTD category grew over 51.1% in the year to 12 December.
Funkin, which was previously best known as a premix cocktail brand, serving both the on and off trades, entered into the RTD category with the launch of its Nitro cans in 2019.
The full Funkin Nitro canned cocktail range also includes Peach Bellini and Espresso Martini variants.
Ben Anderson, marketing director at Funkin, said: "We always strive to be one step ahead when it comes to consumer trends. Since the lockdown restrictions, we've noticed that there has been a rise in consumers shopping more locally at convenience stores and wanting to recreate bar-worthy concoctions at home.
"Also, due to the economic impact of the pandemic, consumers are also searching out value products which is where our new price-marked pack range demonstrates clear value to consumers who are perhaps watching their spending more closely at the moment."