STG figures reveal category growth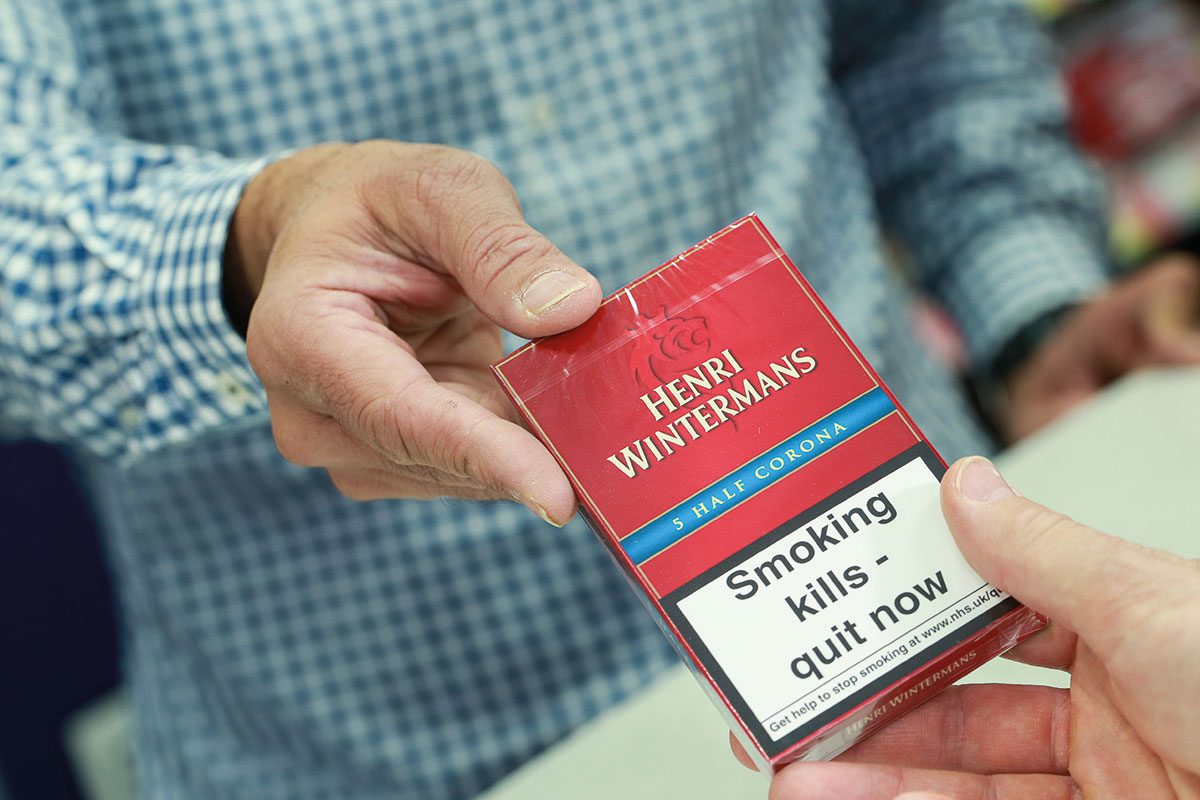 THINGS are looking up in the cigar category, according to new Scottish sales data from IRI MarketPlace.
Data for the 12 weeks to 24 January reveal a 4.5% increase in cigar sales in Scotland, to 4.9 million cigars, with retail sales value for the category increasing by 12.7% in the same period.
Miniature formats continue to dominate the category, accounting for 70.2% of sales, which is good news for the team at Scandinavian Tobacco Group UK (STG UK), as the firm's UK director Alastair Williams explained.
"Scandinavian Tobacco is of course the main player, responsible for over 57% of cigars sold, and we also have three of the top five brands in Scotland, with Signature Blue, Moments Blue and Signature Original," he said.
Despite the growth, larger category trends remain unchanged, according to Williams.
"Most of the trends in cigars are fairly consistent and usually don't tend to change too much, such as the consumers' desire for 'value' has been a trend in cigars for quite a while now.
"This is evidenced by the success of our Moments Blue brand, which offers a quality smoke at a low price, and is now the second best-selling cigar brand in both Scotland and the UK as a whole, after Signature Blue," he said.
The appeal of value cigars looks like it's only set to grow, with Williams suggesting that post pandemic economic turbulence may influence purchasing decisions.
"With the economic forecast for the foreseeable future not looking too great, I would imagine this move towards value will only increase.
4.5%

Cigar sales for the 12 weeks to 24 January were up 4.5%.
"It's also worth noting that in the last twelve months we've certainly seen an unexpected rise in the popularity of medium/large cigars, such as our Henri Wintermans Half Corona," he said.
For retailers who want to make sure they've got the perfect offer to capitalise on category trends, Williams suggested taking advantage of STG UK's relaunched trade website, which offers a range of advice for independents.
12.7%

Value sales were up by 12.7% over the same period.
"It contains some really useful content, such as latest brand news, a suggested convenience planogram, a list of the top ten brands, a recommended price list, and some general tips and advice on maximising sales so I would highly recommend your readers checking it out when they have the chance.
"Nothing beats human interaction with a sales rep, but hopefully this new site will come a close second and become a valuable resource for retailers as and when they need it," he said.