Strathmore is ready for more growth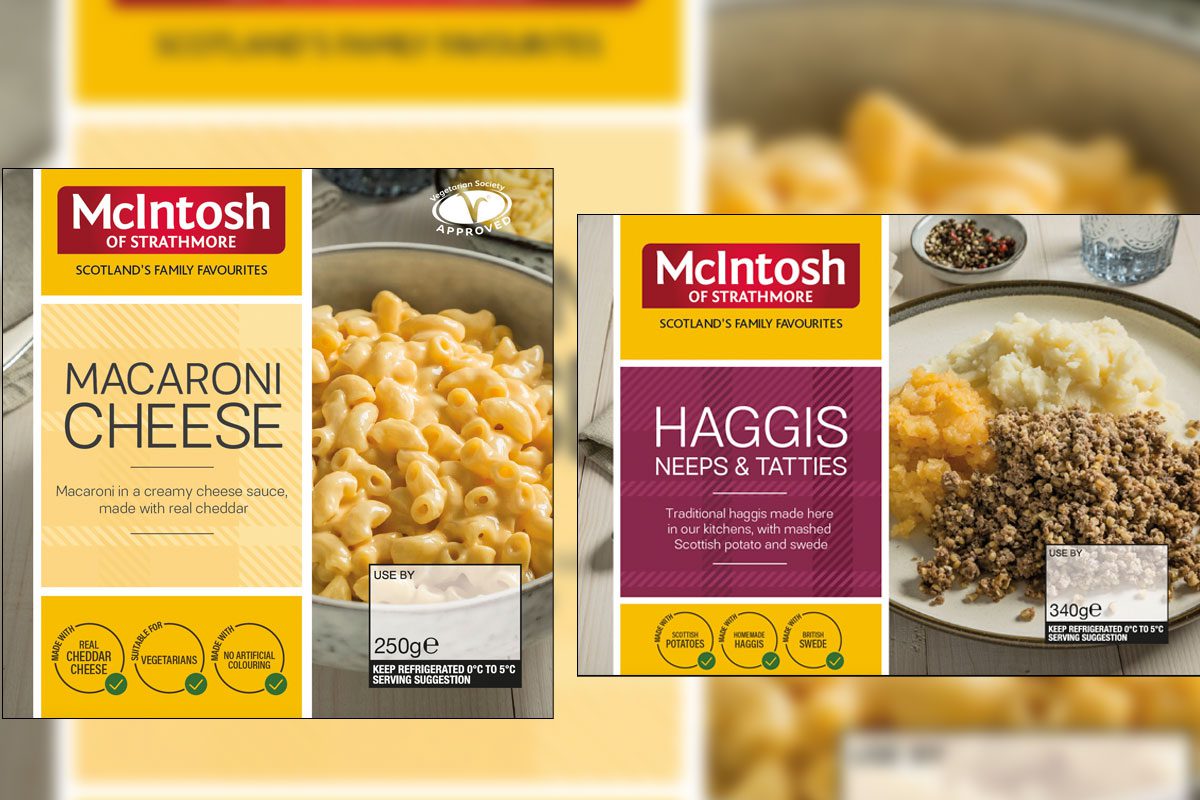 DESPITE challenging trading conditions brought about by the pandemic, things are looking up for the ready meal category according to Scottish producer Strathmore Foods.
The firm behind McIntosh of Strathmore saw its sales take a bit of a hit last year, as pandemic restrictions led to a shift in consumer purchasing behaviour.
Julie Nisbet, managing director at Strathmore Foods, said: "The well documented changes in shopping and eating habits as a result of the pandemic saw great growth for many chilled categories, but it was a less positive outcome for the chilled ready meal market.
"Sales of McIntosh ready meals took a significant drop during the first few months of restrictions.
"However, whilst reports show the overall ready meal market volumes are still somewhat suppressed due to the pandemic, over the past couple of months McIntosh has been outperforming this with sales now back above the same period last year."
Nisbet attributed last year's sales decline to changes in consumer behaviours, which saw both higher spending on at-home consumption of food and drink and the need for convenience diminish.
She said: "As the pandemic eases and shoppers move back to previous habits, the need for convenience will become a priority again.
"Insight suggests that after being starved of eating and drinking out, travel and social activities – consumers will focus their expenditure on these areas post-lockdown and therefore look to make savings elsewhere, such as better value convenience options.
"We also expect that the difficult economic times ahead could potentially shift demand back towards more economy options, including standard tier chilled ready meals."
Lockdown has not stopped Strathmore Foods from expanding its portfolio. The firm is set to release a new flavour for its McIntosh Macaroni Cheese line and a new Steak, Black Pudding and Root Vegetable Casserole.
"In early 2020 we asked our customers to suggest new flavours of Macaroni Cheese that they would like to see, and following internal trials, taste panels and input from retailers, a very large list of ideas was narrowed down to three new flavours," said Nisbet.
"These three brand new flavours of Macaroni Cheese were Chipotle Chicken, Leek and Broccoli, and Hawaiian, and these launched in November with customers being prompted to go online and vote for their favourite flavour after trying them.
"The winning flavour at the end of the campaign was Leek and Broccoli, so this line will launch this April to expand our vegetarian offering."
Strathmore Foods is also preparing to launch a Haggis Lasagne later in the year, which Nisbet described as "the perfect blend of Scottish and Italian favourites."