Multi-million pound drive and eco-friendly new pack for brand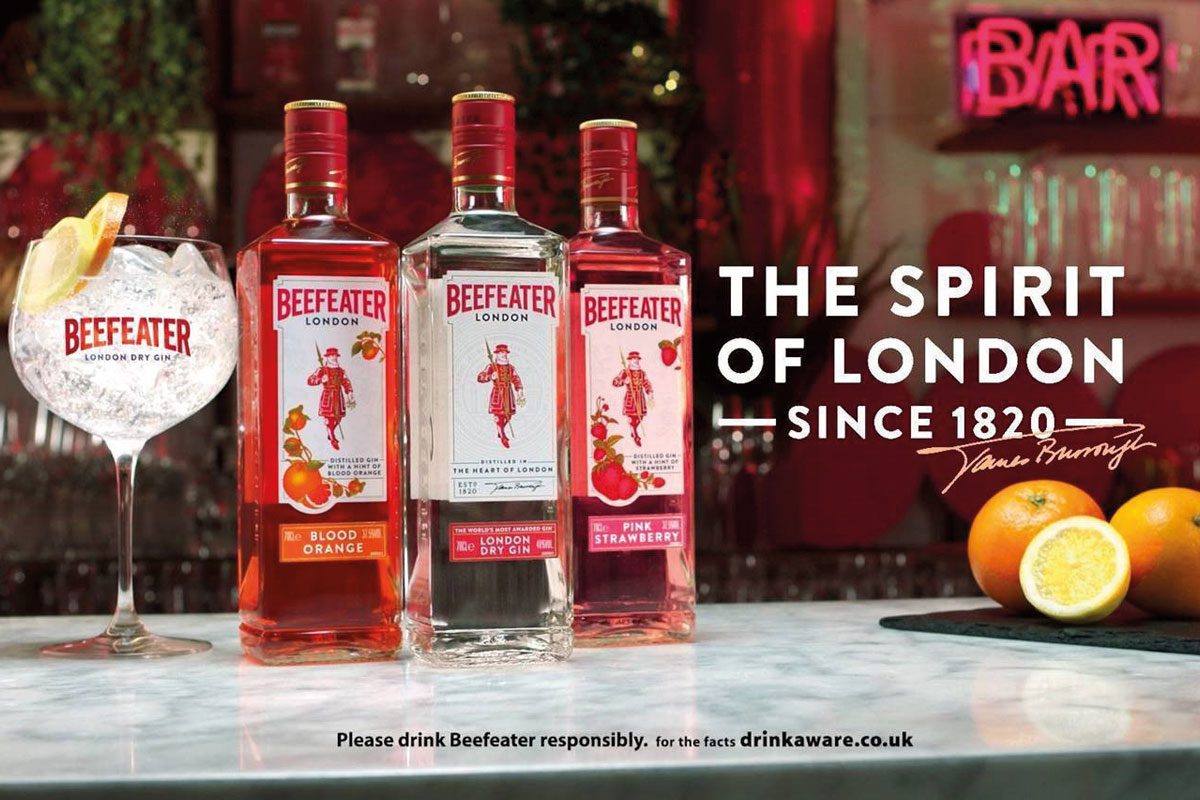 PERNOD Ricard has announced some big spending plans for its Beefeater gin brand.
The spirits giant will embark on a multi-million-pound marketing blitz for the brand this month, which coincides with the roll out of a new bottle design.
Beefeater's new 'Spirit of London' campaign will launch on 19 April and is scheduled to run until the end of August.
The investment will see Beefeater appear in advertising spots across TV (ITV, Sky, Channel 4), video-on-demand, and online video (YouTube, Twitter, NME, Vice, Spotify) channels.
The campaign also includes digital, e-commerce, in-store and in-bar support timed to coincide with the re-opening of outdoor hospitality businesses.
Advertising for the Spirit of London campaign will place the Beefeater brand alongside famous London landmarks in a split screen exploration of the city's sights and nightlife.
Laura Stephen, brand director for Beefeater at Pernod Ricard UK, said: "This is a significant investment for Beefeater and the start of a blockbuster few months. The new pack is a real step-change and has already enabled us to secure new off-trade listings for Beefeater London Dry, ensuring that more bottles are on shelf when our brand new TV advert and wider marketing campaign launches in April.
"The on trade is equally important to us and we can't wait for the gradual re-opening of outdoor hospitality.
"We have ensured our new flavour, Beefeater Peach & Raspberry, will be rolled out in this channel for consumers to enjoy with friends and family at long last."
• Beefeater's new-look packaging launched in the UK on 15 March across the brand's full range, including price-marked packs, but excluding Beefeater 24: Beefeater London Dry; Beefeater Pink Strawberry; Beefeater Blood Orange; and Beefeater Peach & Raspberry.
The new packaging has been launched to coincide with the brand's 200th anniversary.
Changes to Beefeater's packaging include a new bottle shape, modelled on London brick.
Beefeater bottles are made from 100% recyclable glass and the new packs see Pernod Ricard ditch plastic caps for a recyclable aluminium cap.
The brands labels have also transitioned from plastic to paper.
According to Pernod Ricard, the packaging changes should lead to an annual saving of 410 tonnes of plastic – equivalent to 17 million standard plastic water bottles.