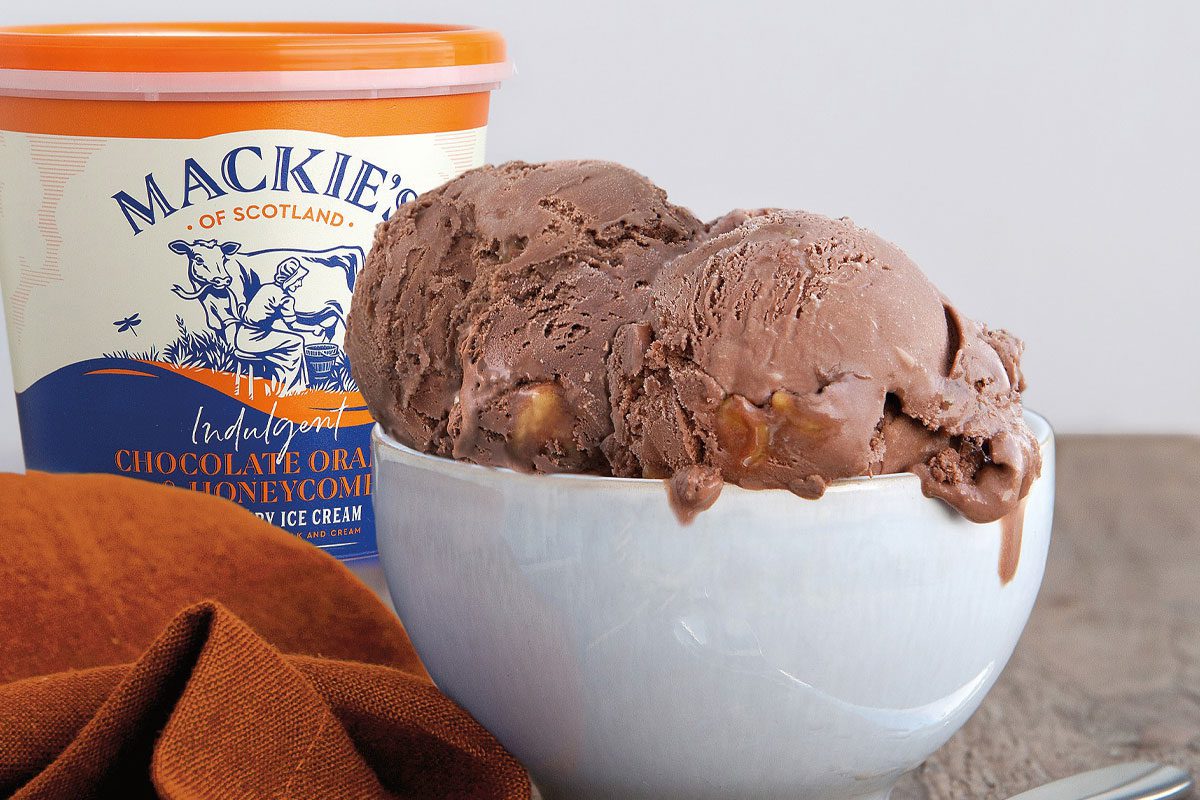 MACKIE'S has expanded its ice-cream portfolio with the addition of a new flavour.
Inspired by Mackie's orange chocolate bar, the chocolate, orange and honeycomb ice cream is made with Mackie's dark chocolate, Jaffa orange and honeycomb pieces.
The new ice cream flavour will be the first of Mackie's products to sport the brand's new packaging design.
Kirstin Mackie, development director at Mackie's, said the addition of orange chocolate flavour made "perfect sense." She said: "We were blown away by the success of our orange milk chocolate bar last year, so naturally a chocolate orange ice cream had to be the next step. We knew our next limited edition ice cream had to be truly special and this flavour is just that.
"We trialled many different combinations to achieve the right balance of taste between the three ingredients and then there was an internal debate on how to best name the new flavour – the dilemma being, in which order would you use the three words to describe the flavour!?"