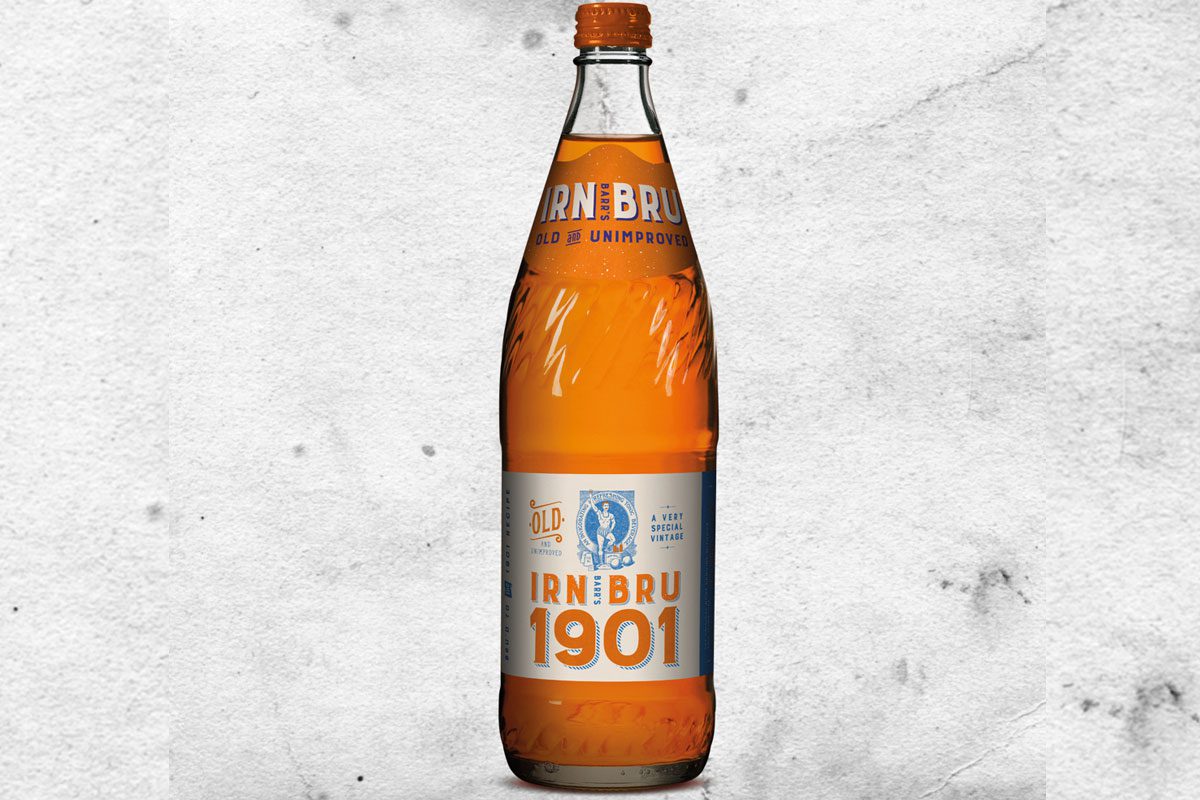 IRN-Bru 1901 is back, now as a permanent addition to AG Barr's soft drink portfolio.
The 'old and unimproved' Irn-Bru variant was first released in late 2019, sparking a surge in demand from consumers seeking 'full sugar' Irn-Bru, following the core variant's reformulation in line with the sugar tax.
Available in a 750ml glass bottle, Irn-Bru 1901 is said to be based on the original recipe for Irn-Bru, sourced from a handwritten recipe book stored in AG Barr's archives.
The historic recipe – which is sweetened with sugar but contains no caffeine – includes quillaia, an ingredient which AG Barr said is responsible for the variant's frothy head.
Adrian Troy, marketing director for Irn-Bru, said: "1901 proved super-popular with fans who really loved the recipe but were disappointed when stock ran dry.
"Now it's back for good, so shoppers can enjoy it year-round."