CIM Scotland vice chair Ewan Anderson discusses the sales-driving effect that provenance has on Scottish consumers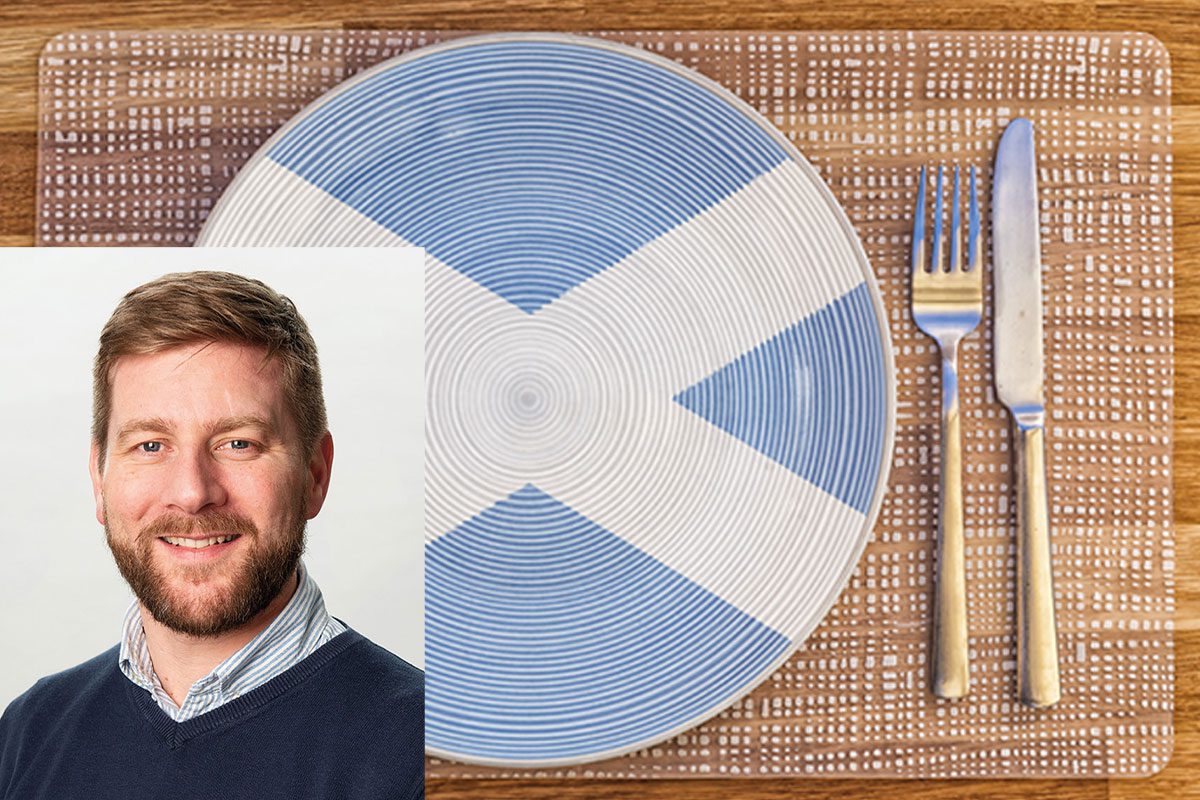 WHEN people think of Scotland, there is always a story to tell.
Whether it's roaming through an idyllic highland glen or moseying along a bustling Royal Mile watching a fire-eating comedian entertaining the crowds at the Edinburgh festival, the legend grows.
However, this positive national identity was not born overnight.
Scotland's success story has been years in the making, and thanks in no small part to the outstanding work from VisitScotland and their recent #ScotlandIsNow campaigns, that story has been brought to a global audience.
The food and drink produced in this country, central to Scotland's image, has long enjoyed a positive reputation.
However, as a country also known for ingenuity and entrepreneurial flair, our ever-growing larder of products continue to gain traction in their various markets. So, as our national brand grows, so does the value of association for our food and drink.
Flying the flag
Having the Saltire emblazoned across our food and drink has become a symbol of absolute quality and authenticity.
It not only resonates with consumers locally but has a hard-won global reputation which has seen Scottish food exports double in the last ten years.
Last year, Scottish confectioner Mackie's of Scotland came under scrutiny amongst Scottish consumers for adding a Union Jack to its packaging rather than the Saltire.
The ensuing threats to boycott the company reinforces the fact that Scottish consumers truly value the Saltire on the marketing of local Scottish produce.
Brands live and die by the quality of the end product. Whilst Scotland's food and drink industry's marketing has been significant, the coordination from sector bodies, such as Scotland Food & Drink, to reinforce and reassure consumers of the quality throughout the process has had a considerable impact on the brand's strength.
Benefits of stocking local
However, the double impact of the Covid-19 pandemic and Brexit has had a crippling effect on the food and drink exporters who have been part of this ever-strengthening Scottish brand.
In total, food and drink exports were down 63% in January, with fish and shellfish down 83%, and meat and dairy down 59% and 50% respectively.
While it is unlikely that local buying will make up for such a significant shortfall, it is clear that buying behaviour is changing due to the pandemic, and combined with a more concerted local marketing focus, there has been an increased demand for Scottish branded products.
Research from Scotland Food & Drink's provenance perceptions report revealed that Scottish provenance is just as strong locally as it is internationally. 67% of Scottish consumers perceived the quality to be higher on products with a Scottish label, while 69% stated they were more likely to buy.
Nearly 50% of those surveyed were also willing to pay more for a product labelled Scottish.
The Scottish public is becoming increasingly interested in supporting local companies and buying good quality produce in season.
Major retailers like Aldi, Lidl and Tesco are tapping into this trend by offering a wider range of Scottish products.
Stocking local Scottish produce means consumers are more aware of local quality and production techniques whilst supporting the local economy, especially during a time of uncertainty brought by a global pandemic.
Brand Scotland – Looking Ahead?
So, it is clear that consumers value 'Brand Scotland' when it comes to food or drinks. The marketing from agencies like VisitScotland has built a strong national story that has reinforced the perception of the quality of Scottish produce both locally and nationally.
The strength of the integration from industry bodies like Scotland Food & Drink, ensuring quality from start to finish, has created a powerful message that resonates with consumers.
As a period of recovery from the pandemic begins, I urge the Scottish food and drink industry to continue to focus on quality, hospitality, and authenticity in their produce, building trust with consumers to invest in 'Brand Scotland'.
If you're a marketer in Scotland and would like to join CIM Scotland's networking community and training events, visit: regions.cim.co.uk/scotland/home/.