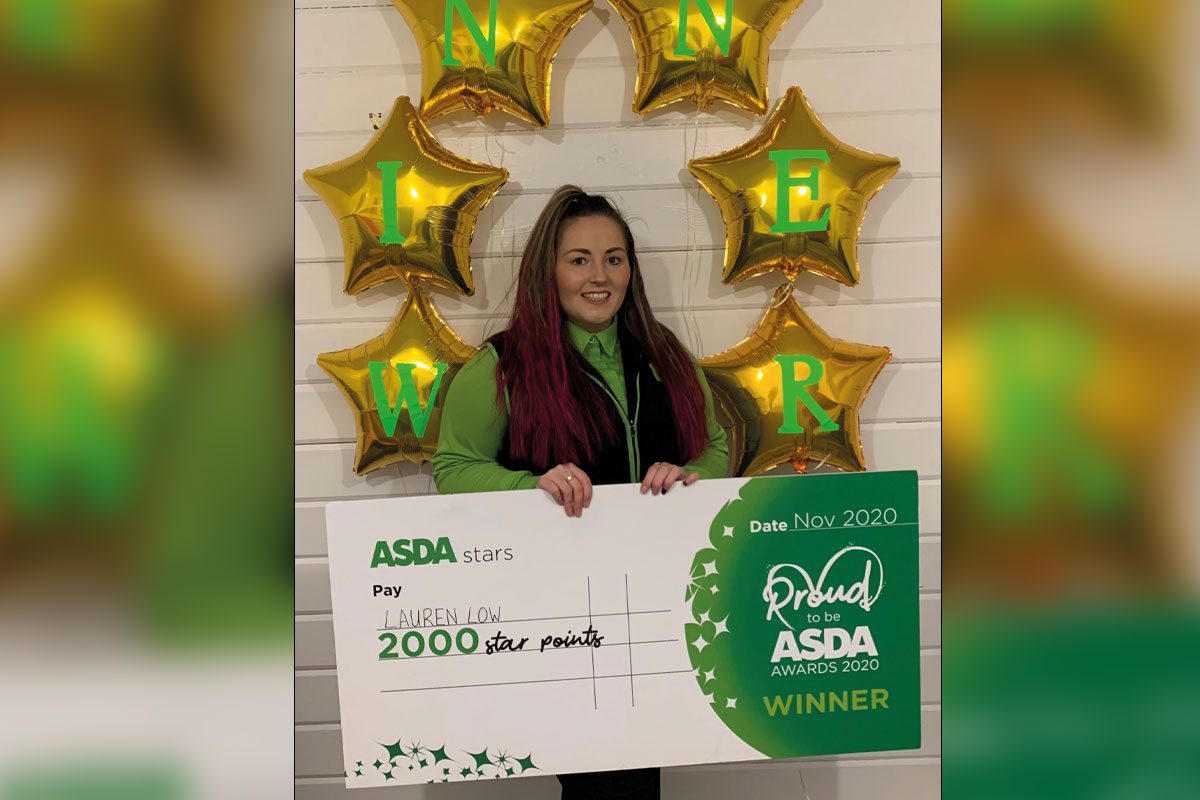 A SCOTTISH employee has beaten competition from across the UK at the Proud to be Asda awards.
Lauren Low, a customer service assistant at Asda in Arbroath, was crowned Customer Colleague Hero of the Year at the awards and is described as having "lifted everyone's spirits" with her TikTok videos.
Low was also applauded for her "positive attitude" and her dedication to "ensuring customers and colleagues within the community were able to laugh along with her during lockdown."
The Proud to be Asda awards acknowledge employees who go above and beyond for their fellow colleagues and local community.
Low said: "I honestly did not expect to be nominated for this award, never mind winning it. I genuinely love making TikToks anyway, so it's a plus that people seem to be enjoying themselves as much as me.
"We actually made use of the snow from a few weeks back and made another video together recently – everyone was in such good spirits and we said we definitely need to do it again."
Valerie Martin, replenishment section manager at Asda Arbroath, said: "Lauren's TikToks really made such a difference to the morale in store – you could feel everyone was happier and more smiley when there was a new one posted. I have gladly taken part in a few myself and it's been great fun.
"Lauren is always really great with customers, and her service is first class – she really deserves this award."