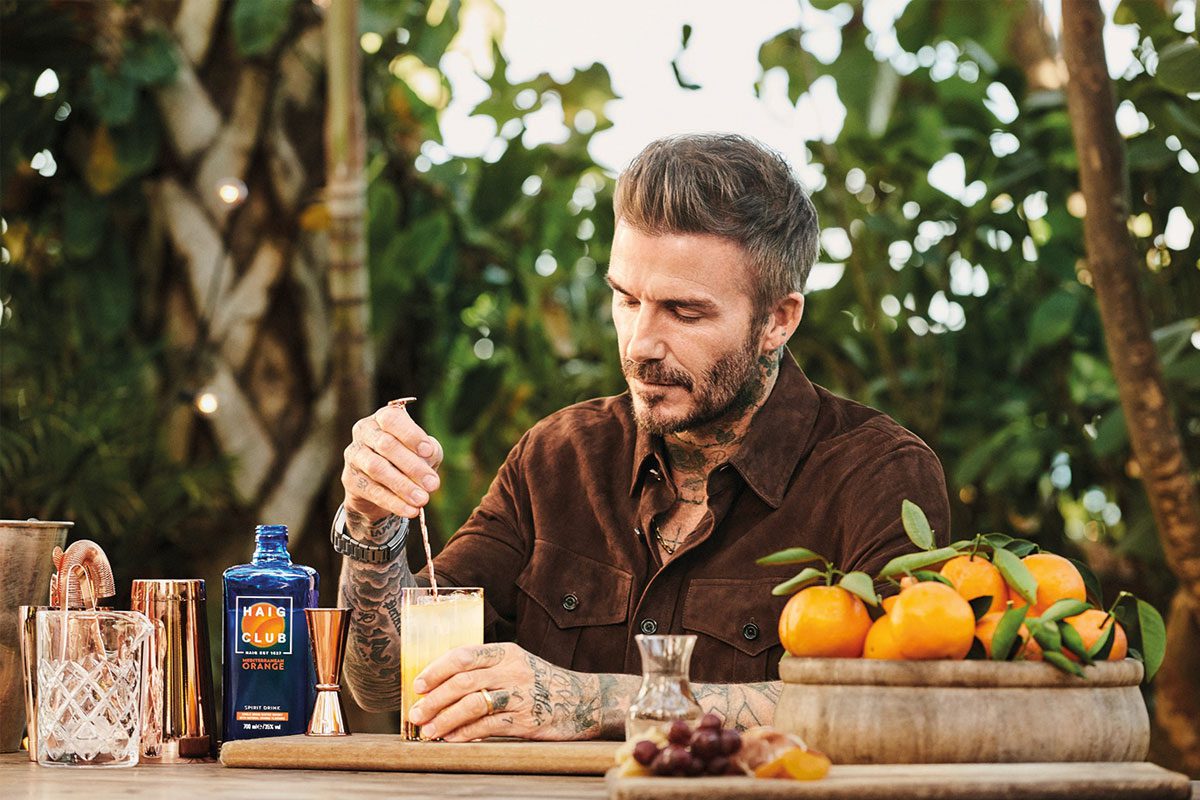 DAVID Beckham is back on the whisky trail with the launch of a new expression of single grain Scotch brand Haig Club.
The Diageo brand, created in collaboration with David Beckham and entrepreneur Simon Fuller, will now offer a Haig Club Mediterranean Orange variant. Diageo reckons the new expression will cater to early evening and aperitivo occasions and whisky and non-whisky drinkers.
The new spirit – which has an ABV of 35% – combines flavours of orange marmalade flavours and orange blossom extract, as well as whisky notes from Haig Club Clubman. Diageo has suggested serving the new variant with lemonade, ice and a slice of orange.
Violeta Andreeva, whisky marketing director at Diageo, said: "The launch of Haig Club Mediterranean Orange is an exciting step forwards for dark spirits.
"We see this as a huge opportunity to recruit a new generation of drinkers as more and more consumers are choosing flavours and sweeter drinks.
"The innovation comes in Haig Club's signature stylish blue bottle and tastes absolutely delicious mixed with lemonade for those Aperitivo moments but it also tastes wonderful neat."
Haig Club Mediterranean Orange will be available through wholesale channels and supermarkets – including Waitrose, Asda, Morrisons and Tesco – from the middle of April.
The spirit is priced at £25 per bottle.