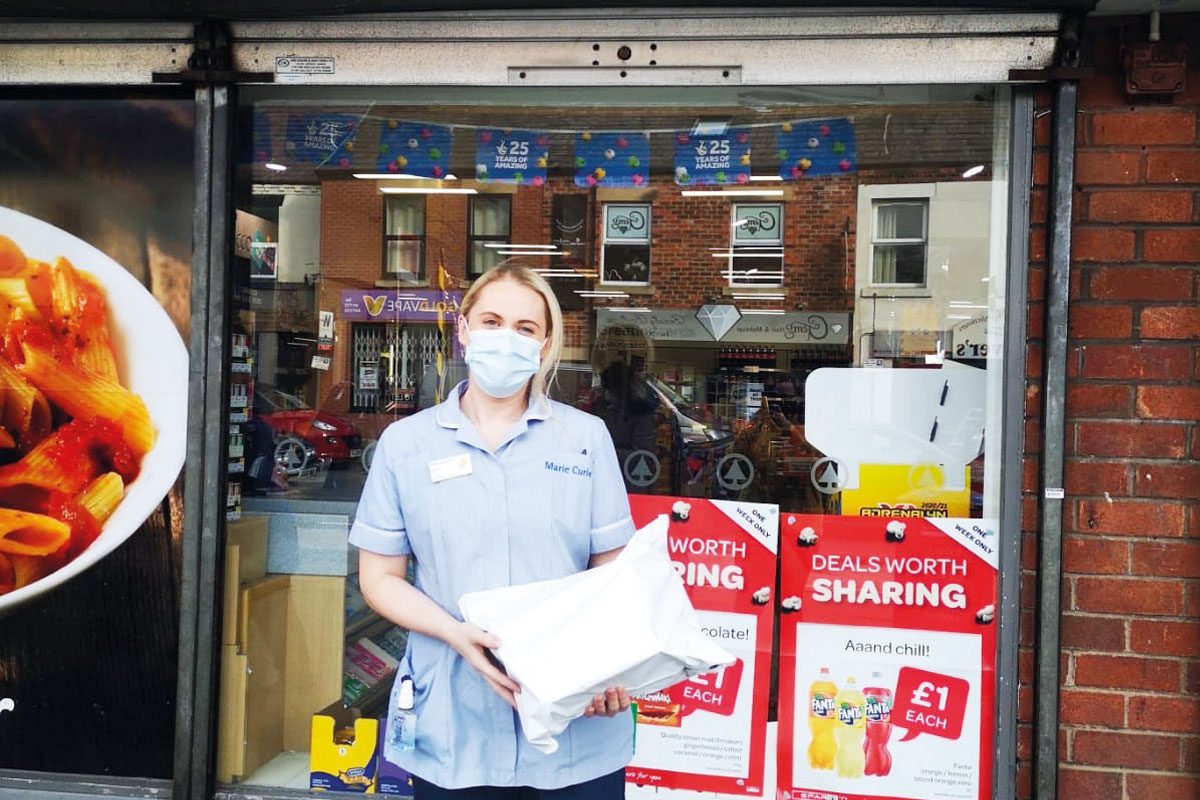 ONE million pieces of Personal Protective Equipment (PPE) have been delivered to Marie Curie nurses by Spar UK.
Health care staff picked up PPE from their local Spar stores as part of its PPE click & collect service.
Equipment including face masks, aprons, gloves, visors, goggles, and hand sanitiser were available for nurses via Spar wholesalers James Hall & Co. and Appleby Westward.
Peter Dodding, sales and marketing director for James Hall & Co in the North of England, said: "We feel incredibly privileged to be partnered with Marie Curie and to have played a small part in helping their community nurses continue such essential care during this difficult time. Thank you to our independent Spar retailers and company-owned Spar stories for making this possible."
Flora Snape, healthcare assistant at Marie Curie, said she was able to do a bit of shopping whilst picking up her PPE in store.
She said: "I'm so happy that I could pop into my local Spar and pick up my PPE. I've been able to do a bit of shopping at the same time, which is very convenient for me and my colleagues. At a time when coronavirus has had, and continues to have, a devastating impact on our fundraising and income, this initiative from Spar UK has helped the charity save vital funds."