Pepsico unveils category strategy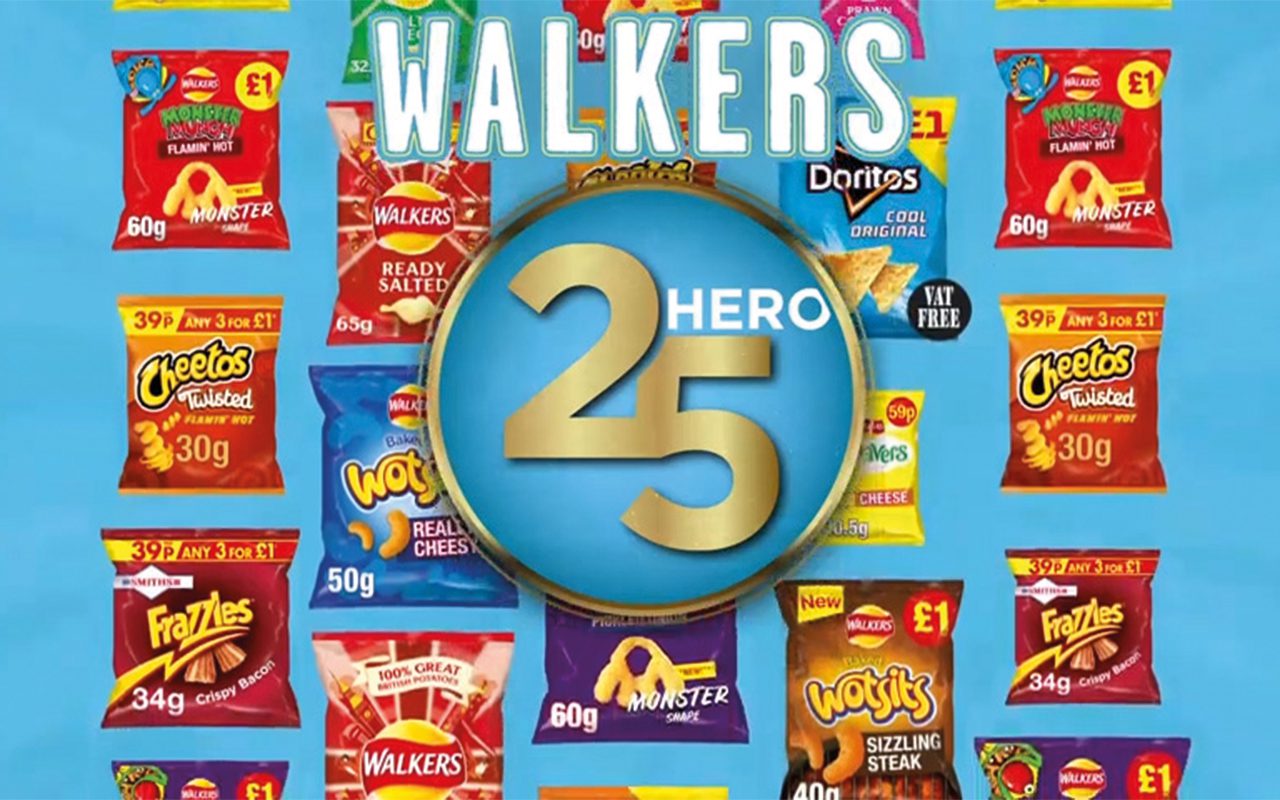 PEPSICO has updated the Walkers range in convenience, with the launch of a new category strategy for symbols and independents.
The new HERO 25 core range of crisps and snacks features a greater focus on £1 PMPs among singles and multipack products.
Walkers new ranging strategy is intended to reflect current consumer trends, including increased demand for larger pack formats.
For medium and larger stores, Pepsico has also launched the Walkers DRIVE 25 range, which invites retailers to stock a larger range of crisp and snack SKUs that are tailored to their store's needs.
Guy Harvey, impulse category management controller for PepsiCo confirmed that there will be a Scotland-specific DRIVE 25 list, featuring local favourites including Walkers Pickled Onion and Walkers Tomato Ketchup.
Harvey said the new category strategy was based on three trends: the change in shopper missions seen during the pandemic, breadth of range, and value.
"On missions, more people than ever were shopping in convenience, but they were looking for very different products," said Harvey, "those missions were much more slanted towards take-home."
"The biggest growth area in larger pack formats was £1 PMP, they were the number one contributor to crisp and snacks growth in symbols and independent stores last year."
Harvey added that breadth of range had become more important, with shoppers "wanting or expecting greater choice."
"We saw the average store increase the number of lines they stock in crisps and snacks by eight," he said.
Value will be key to success for some time, Harvey said, "as the financial impact of Covid-19 continues."
"We know shoppers are being more considerate of how they spend their money and the data suggests that 62% of shoppers are being careful with their money," he said.