Pandemic effect on category trends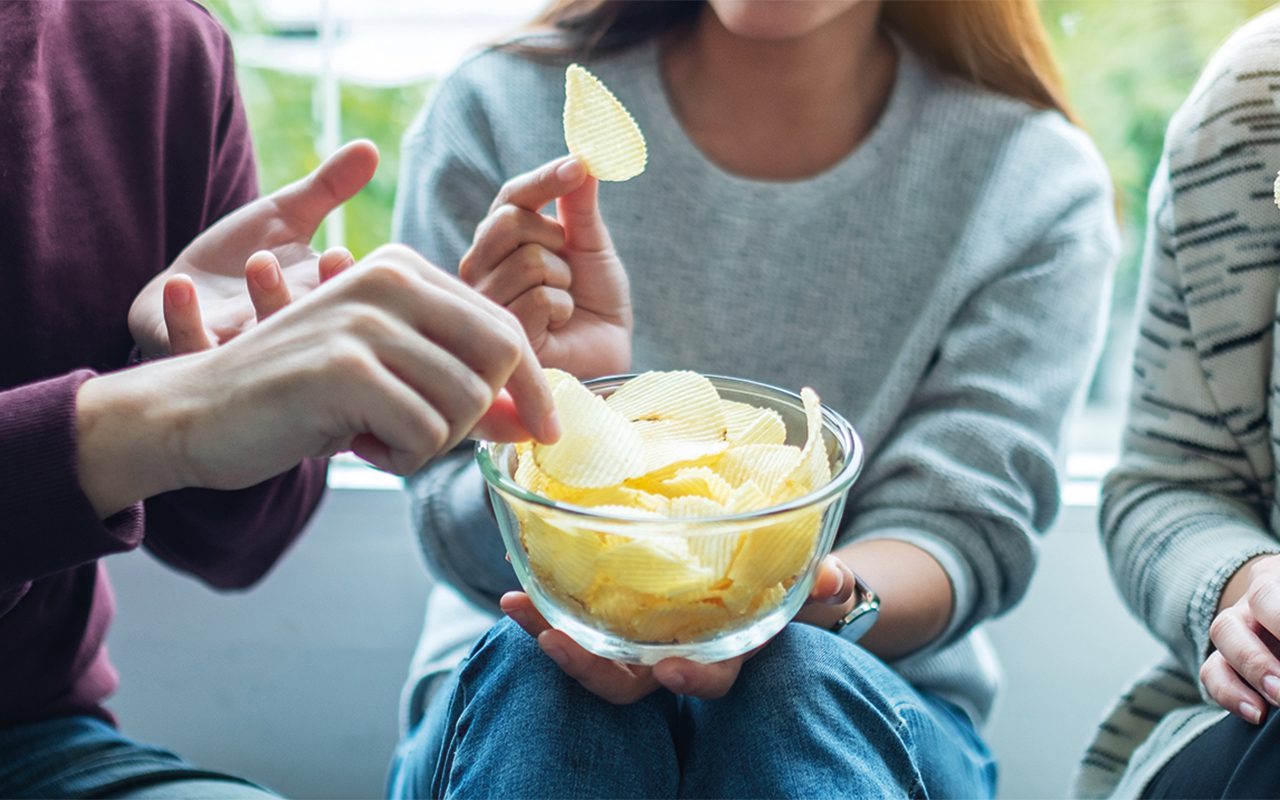 SNACKS are a part of daily life for the majority of consumers, and with Covid-19 restrictions keeping most people at home for most of the time, the hinges on treat cupboards have been working hard.
• Adrienne Burke, marketing manager for snacking at General Mills, said that since the Covid-19 pandemic hit, snacking has seen a 40% increase among young people, boosting demand for healthier options in the process.
"Since the beginning of the pandemic, the diet management category has grown by 2% and is now valued at £106m, as an increased focus on health and limited movement due to lockdown caused shoppers to worry about weight gain.
"The fastest growing snack bar in the weight management category, Fibre One has reached £38million and, following a recipe revamp to contain thirty percent less sugar, is performing strongly in convenience – up 22.1%," she said.
• Anca Lazar – senior brand manager for Cathedral City Snacking at Saputo Dairy – agreed that healthy snacking represents a growth opportunity for c-store retailers.
"With consumers more mindful than ever of the nutritional benefits their choices provide, retailers should pay close attention to their snacking range to ensure that it caters to shoppers' health needs.
"Consumer backlash against sugar and processed foods has benefited naturally nutritious solutions, such as protein rich dairy snacks, including cheese.
"With four in 10 adults claiming to snack on cheese at least twice a week between meals, and cheese snacks remaining a popular mainstay of kids' lunchbox and after school snacks, retailers should ensure multipack cheese snacks are a part of their snacking line-up. The cheese snacking sector is currently worth £51m in convenience," she said.  
• Healthy snacks may be making headway in convenience, but crisps are still king. With lockdown restrictions expected to ease in the months ahead, Matt Collins, trading director at KP Snacks, reckons retailers should expect to see a rise in impulse crisp sales as consumers find themselves on the move again.
"When restrictions are lifted, we can definitely assume that shopping behaviour will shift back to 'little and often' as recessionary conditions prevail, as seen from 2008.
"As this happens, promotional mechanics and appropriate merchandising will play a key role in offering value to shoppers, serving both insulated and constrained spenders," he said.
"As we look towards the longer-term and going back to 'normal', we can assume that meal deals will play an important role at lunchtime again and will be a key mechanic to increasing basket spend.
"Our insights show that, at 49%, the most in demand item shoppers want in their meal deal is crisps or snacks . 39% of consumers specifically want nuts in their meal deal whilst 27% look for healthier options," he said.