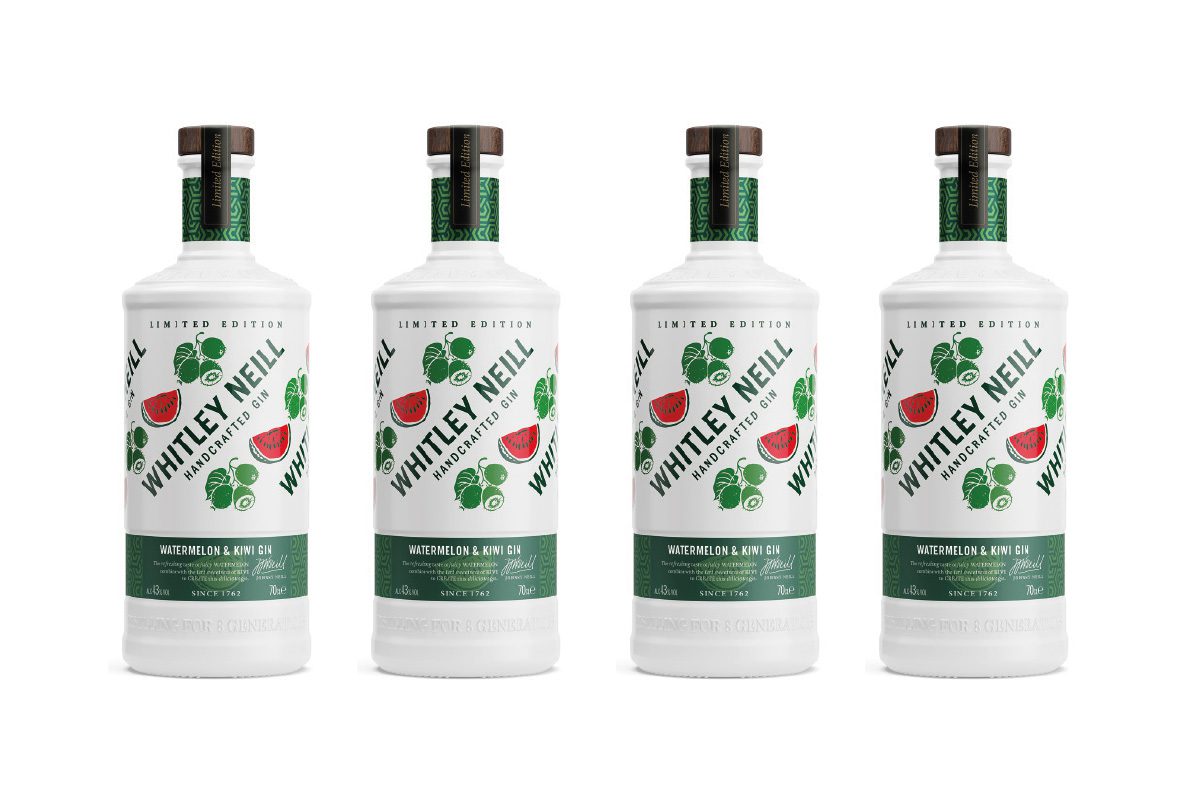 WATERMELON and kiwi are at the heart of the latest limited edition Whitley Neill release.
The new 43% ABV Whitley Neill Watermelon & Kiwi variant is available through Booker now, with an RRP of £26 (70cl).
Tasting notes for the limited edition gin describe notes of fresh and fruity watermelon sorbet, balanced by zesty lime and tart tropical citrus, kiwi, and a subtle liquorice root and piny juniper finish.
Kelly Coughlan, international marketing manager for white spirits at Halewood Artisanal Spirits – the firm behind Whitley Neill – said: "With WSTA data highlighting that Brits bought over ten million extra bottles of gin from UK retailers during 2020 compared to the same period in 2019, it's clear that there's still a huge appetite amongst UK consumers for gin. We're also seeing consumers continuing to be much more experimental with their drinks choices as we all spend more time at home.
"Our new Watermelon & Kiwi Gin provides retailers with a great new product to tap into this ongoing trend, all under the strength of the Whitley Neill name, which is the UK's number one premium gin brand.
"With its delicious fruity flavours, we're confident it will present a significant sales opportunity as we approach the spring season."