New campaign is funded by Scot Gov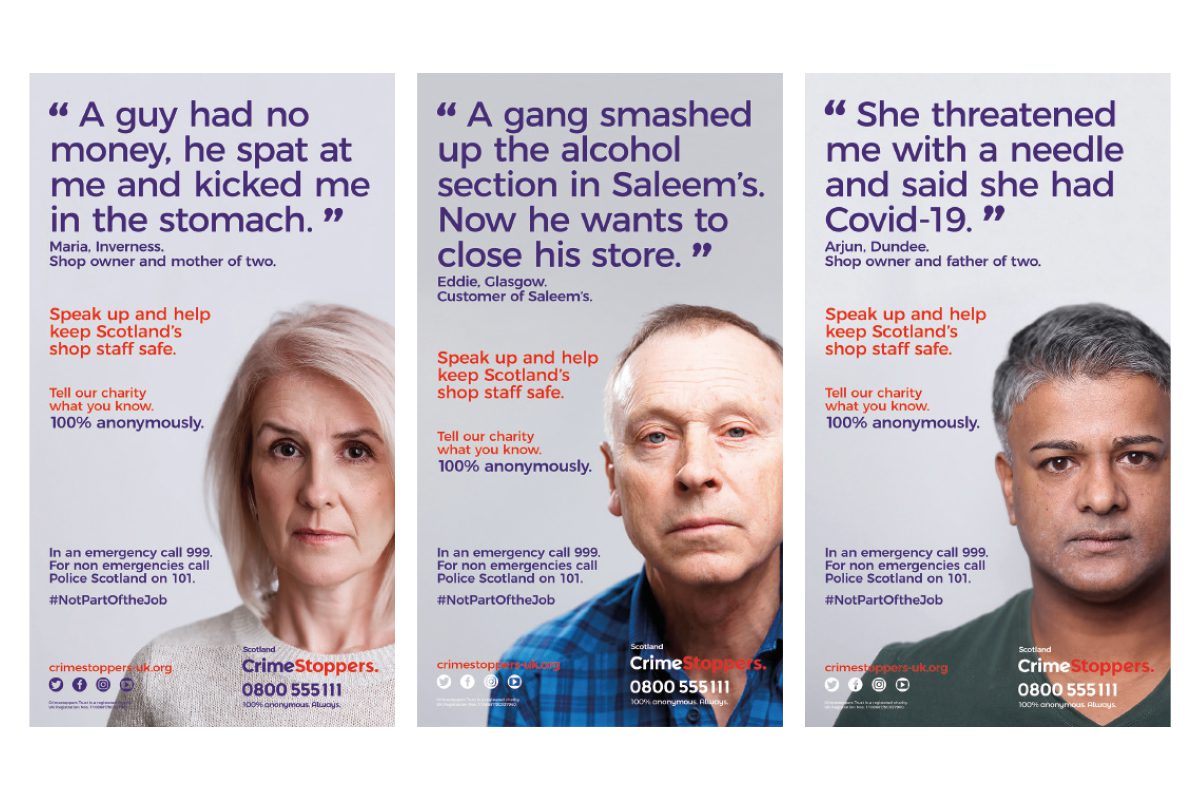 A NEW campaign fronted by Crimestoppers Scotland, Fearless.org and the Scottish Grocers Federation (SGF), aims to raise awareness on how violence and abuse impact on retail staff.
Funded by the Scottish Government, the campaign will share stories on social media of workers who have experienced violence.
Crimestoppers Scotland has created an anonymous online form for workers to report violence and abuse and is also urging anyone who has experienced violence to phone its contact centre to file a report.
The campaign launch comes at a time of rising violence against retail workers, as documented in the latest SGF retail crime report.
Dr John Lee, head of policy and public affairs at the SGF, said: "The launch of this retail crime campaign is a major step forward in making our shops safer for retailers and customers. Shop staff should not have to put up with any form of abuse or threatening behaviour and we are calling on all our colleagues across the industry to report every incidence of retail crime."
Angela Parker of Crimestoppers said: "Violence and aggression towards shop staff can often leave people traumatised with vital, local shops at risk of closing. We would encourage communities to speak up to our charity 100% anonymously if they know or suspect who is responsible. Please help us to help you by telling us, completely anonymously, what you know."