Community cooks receive free lessons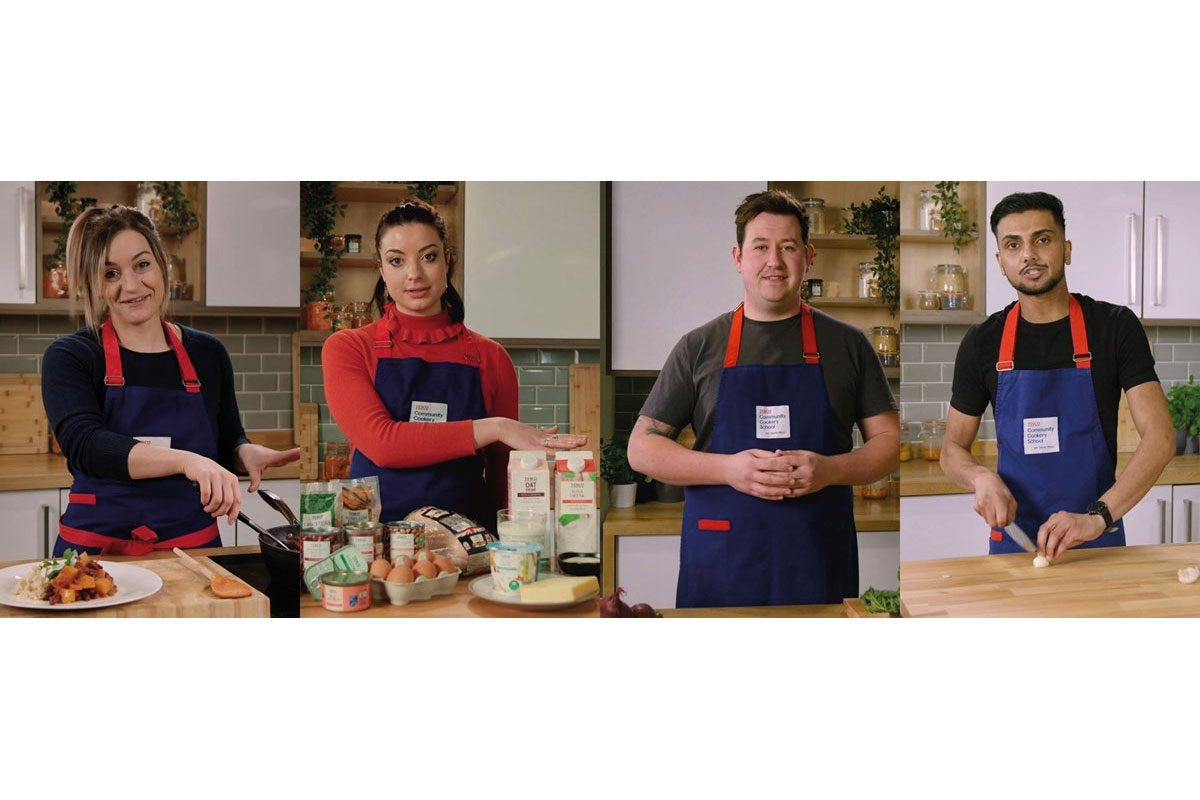 TESCO's culinary initiative is back for a second phase of community cook training.
Tesco's Community Cookery School – which is partnered with celebrity chef Jamie Oliver and food poverty and waste charity FareShare – has launched a stream of free online lessons.
The first virtual training sessions aired in February and further sessions are scheduled for April and May.
The sessions are designed to support community cooks – such as those who operate food banks or charity kitchens – to teach members of their communities the steps required to cook balanced and healthy meals.
Areas such as basic nutrition and knife skills will be covered in the online classes which have been developed by development chefs at Tesco, community cooks trained by Jamie Oliver and nutritionists. Recipes that can be passed on to others and easily adapted based on the ingredients available will also be taught throughout the sessions.
Tesco aims to train 300 community cooks during the sessions. The community cooks will then teach at least 15 people to reach 4,500 individualsby the end of May this year.
Launched in 2019, Tesco's cookery school has trained 1,000 community cooks by January 2020.