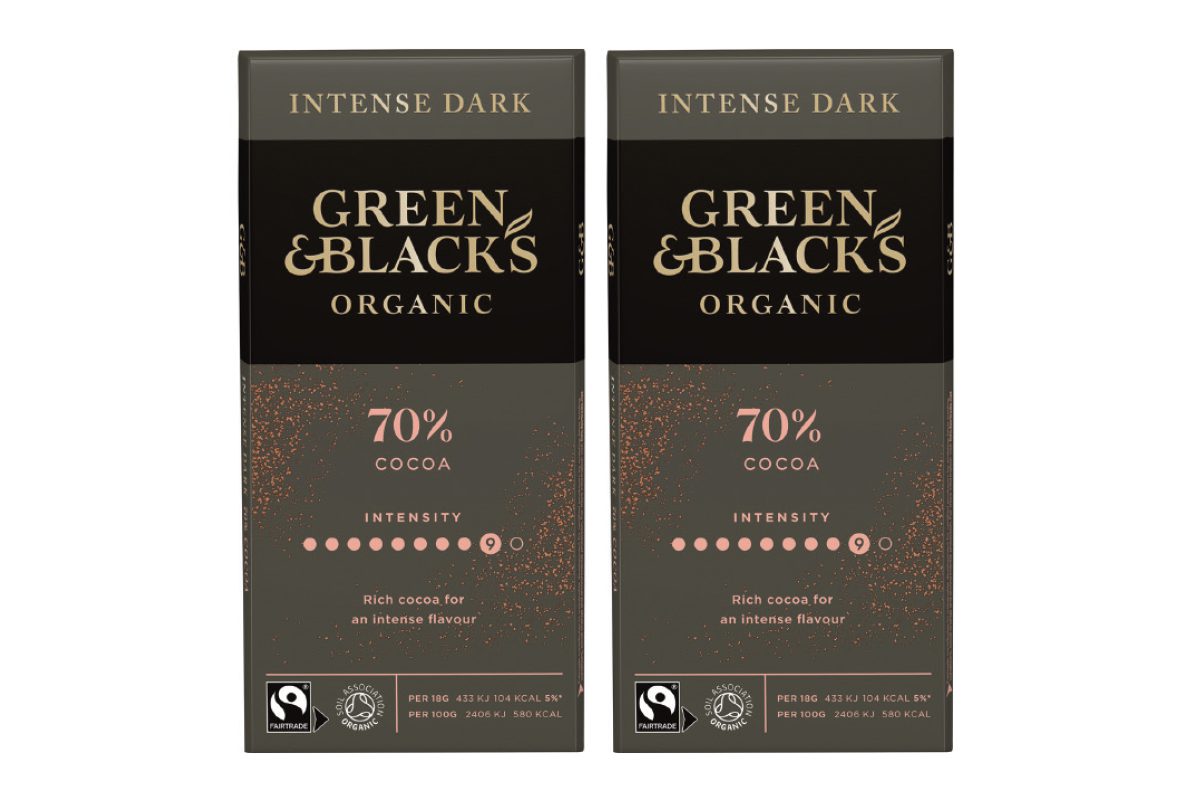 GREEN & Blacks has a new look thanks to a packaging refresh from parent company Mondelez.
Rolled out across the Green & Black's Organic range, the packaging overhaul features a chocolate intensity scale to help consumers choose which coco strength is best suited to their preferences. The new look was designed to affirm Green & Black's commitment to ethically-sourced coco.
The new packaging will be supported by a broader marketing campaign to be released on video-on-demand, out-of-home advertising, and social media.
Green & Black's Dark bars – 70% Dark, 85% Dark, Ginger, Maya Gold and Hazelnut and Currant – are also on course to be registered with The Vegan Society.
Susanne Nowak, brand manager for Green & Black's and Mondelez International, said "Green & Blacks' unmistakable taste is a treat for the senses and we wanted to bring that feeling to life with the new look – it's bold and stands out on shelf while paying homage to the heritage of our much-loved brand.
"This year, the brand will be celebrating its 30-year anniversary; such a key milestone deserves to be marked in a Green & Black's way – with another category first, as well as a visual brand refresh."