Shoply terminates Edinburgh store agreements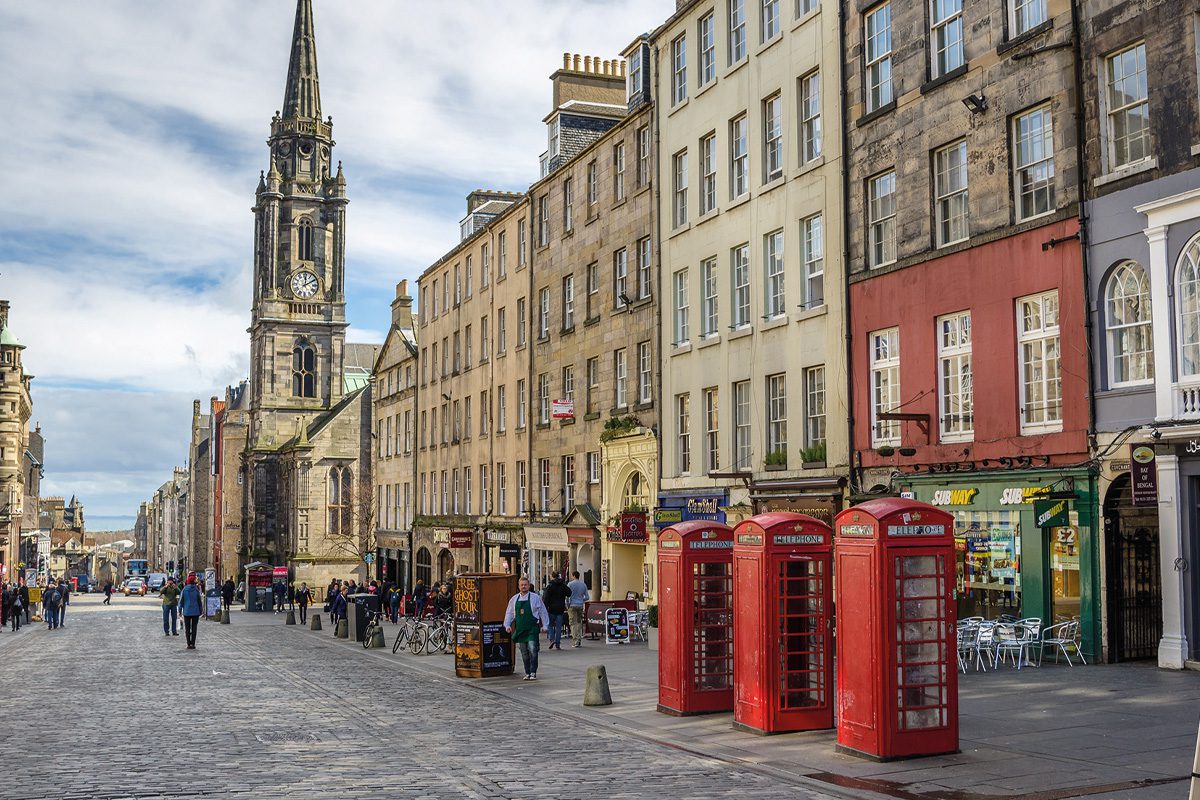 EDINBURGH retailers have expressed dismay at the announcement that online delivery platform Shoply will be pulling its service from stores in the capital.
Four of Edinburgh's Shoply retailers were served 30 days' notice on their contracts on 19 January. Shoply will continue to deliver alcohol products to consumers in Edinburgh through its Drinkly off-sales brand.
Mumtaz Ali, who operates a Mace store on Edinburgh's South Bridge Street, said the decision has put pressure on his city-centre store, which has seen delivery sales soar under Covid-19 restrictions.
"It's left us in the lurch because 10% of our trading became online. Retailing in the city centre is really dire at the moment, we're looking at setting up our own [delivery offer], but until that happens it's a difficult situation," he said.
Ali, who signed up to Shoply last April during the first coronavirus lockdown, said his store had made a major contribution to Shoply's revenues, generating a significant proportion of the platform's total sales while building brand awareness.
"We have helped him (Shoply chief executive John Robertson) get on, making it public, getting orders sent during the Covid lockdown.
"You can tell by how many orders he was getting. On some days we were doing between 10 and 20% of all his Shoply orders," he said.
Edinburgh Costcutter retailer Uthay Soundararajan was also critical of Shoply's decision to terminate its agreements with Edinburgh retailers.
Soundararajan said he was one of the first retailers to sign up to Shoply, in August 2019.
"We worked for it, his brand. Customers come to my shop, I give them a flyer, I tell them to order from here. It was something new and innovative, we worked very hard for that and it slowly picked up during Christmas then in March time it was so good because everybody was looking to buy online."
Before the termination notice was served, Shoply sales accounted for 15 to 20% of total sales at Soundararajan's Costcutter store and the retailer recently invested in a new van to serve delivery customers – although he said he is now unsure about what to do next.
A spokesperson for the Scottish Grocers Federation, which launched a home-delivery pilot scheme with Shoply last year, commented: "We learned that [Shoply] were moving to a direct to consumer model, which is not in the interests of retailers and therefore no longer compatible with our values. As a result we immediately terminated Shoply's membership of the SGF."
A Shoply spokesperson, said: "Four of Shoply's Edinburgh retailers were given 30 days' notice (as per the terms of their contracts) on the 19th January – to put the company in the best position for the future, because the investment the company initially sought to grow the business was no longer there due to the financial uncertainty brought on by Covid-19,
"John had to rethink the business model. The biggest and most active customer base is Edinburgh; baskets almost always feature alcohol exclusively. As such, John took the decision to launch a Drinkly store on the Shoply platform, which would allow the business to better serve customers."