Another big year for beer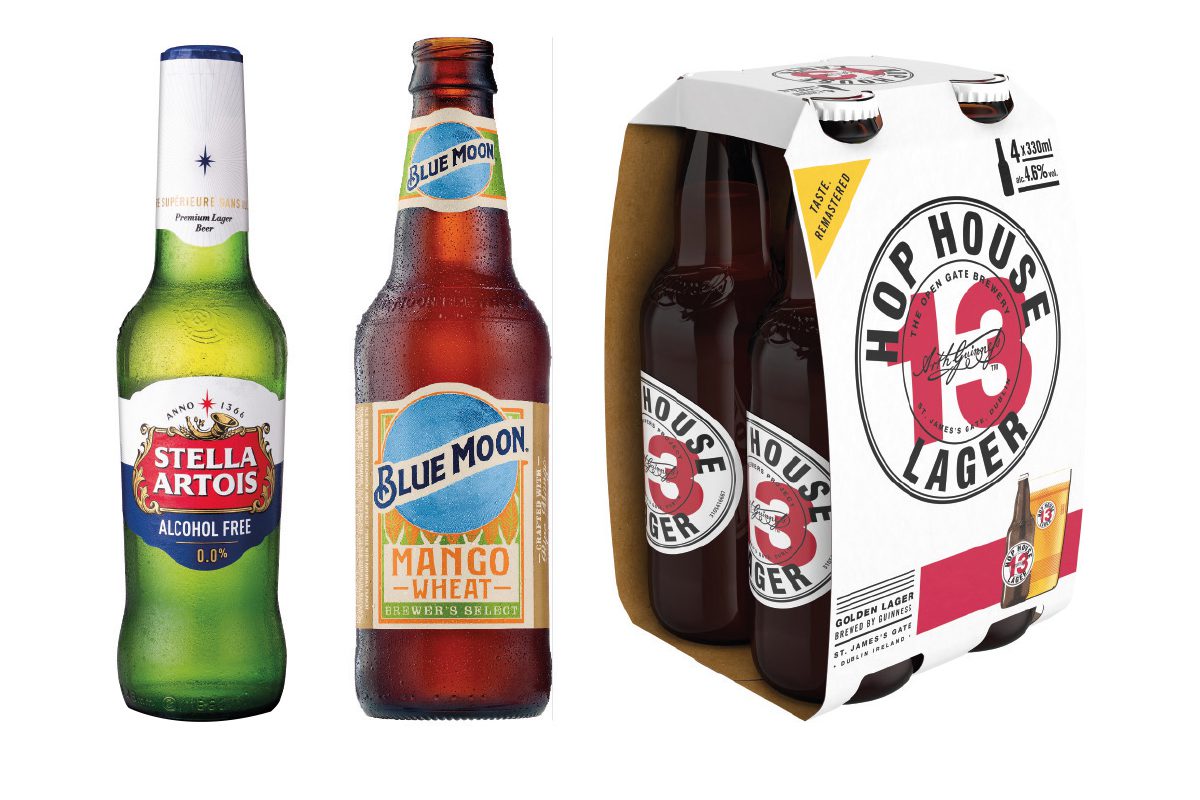 LAST year was a big year for beer sales in the Scottish off trade, as consumers sought to replicate the on-trade experience at home.
Current beer category trends suggest Scotland's convenience retailers can also expect a strong 2021, as the Covid-19 pandemic continues to affect consumer behaviour – including their approach to beer.
• Hannah Dawson, head of category development for the off trade at Diageo – the firm behind Guinness – said that beer "remains a very versatile category", that successfully taps into "a number of key trends.
"Beer is ranked as the number one category within beers, wines and spirits in the UK and the category is up 26% in value across the Scottish off trade.
"The ongoing popularity of the liquid makes it a must-stock for retailers this year. Ensuring your range of beers remains updated and relevant will be the best way to continue driving sales this year," she said.
According to Dawson, big brands are the way to go in convenience, as consumers continue to seek out names they know and trust.
"It is worth offering a selection of much-loved, recognisable brands so that consumers can easily stock up and enjoy their favourite beers.
"People naturally gravitate more towards products they know – relying on them for great quality and taste – which results in a high rate of sale. When stocking beer, we recommend that your range includes a number of popular choices to aid in-store navigation, guiding customers to their drink of choice," she said.
• Andrew Lawrence, sales and operations director for Scotland at Molson Coors – the firm behind Carling, Coors and Staropramen – was also optimistic about the category's performance in 2021, predicting that lager sales in particular were on course for a strong year.
"Lager sales have remained robust in retail, outperforming the total alcohol sector in the UK.
"In particular, we've seen strong performance across our core range as consumers have opted for those known and loved brands to enjoy at home, with Carling in 26% growth in the UK over recent weeks," he said.
Echoing Dawson, Lawrence suggested that the key to success in Scottish convenience was to stock a "strong core offering" including plenty of recognisable brands.
"A strong core offering remains vital for Scottish stores, which is why we are continuing to invest in our best-loved brands to ensure they remain front of mind among consumers," he said.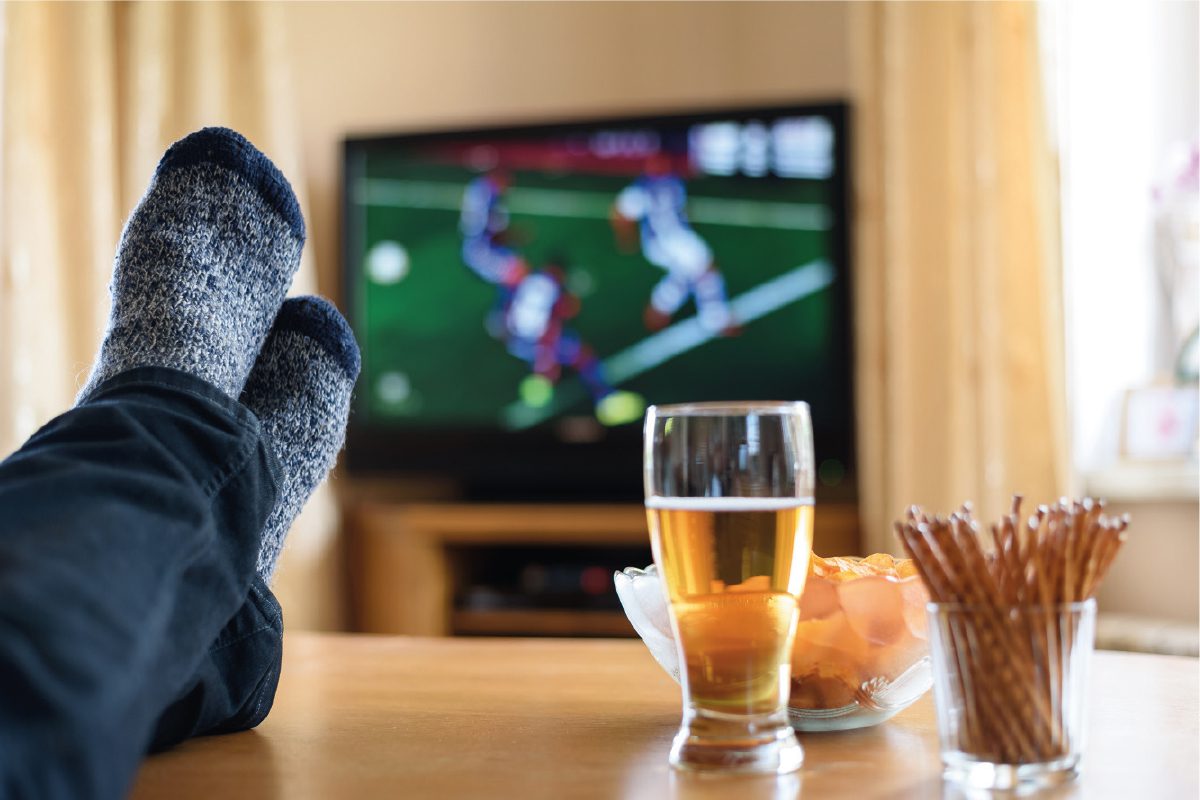 Beyond the core, Lawrence also suggested there's scope for growth in premium beer sales, as consumers seek out international brews that offer something a bit different.
"There's also a growing market for more premium world lagers. Continental-style pilsners are increasingly popular and provide a more crisp and hoppy flavour than traditional lager.
"Brands like Staropramen can bring new options to retailers' lager range to give people a chance to experiment and explore new tastes," he said.
Flavour may be a key purchase driver, but it's not the only consideration when customers consider their options in the beer aisles.
Pack size availability can also affect purchasing decisions, and Lawrence highlighted the effect the Covid-19 pandemic has had on category trends in this area.
"Demand has increased for larger pack sizes across our core brands in line with the general trend towards shoppers visiting stores less frequently and buying more per trip.
"Sales of Carling multipacks have been growing ahead of smaller packs and single cans, increasing in value by 24.3% since the beginning of 2020 across the UK," he said.
• Jessica Markowski, convenience sales director at Budweiser Brewing Group UK and Ireland – the firm behind Budweiser and Stella Artois – also highlighted the impact pack size and format can have on beer sales in convenience.
Markowski noted that the closure of hospitality venues to prevent the spread of Covid-19 had led to consumers seeking to replicate the on-trade experience at home.
"Throughout lockdown, we have seen many consumers looking to replicate the pub experience at home – leading to an increase in demand for the pint can. 60% of consumers now only buy 4x568ml can formats, and sales of the pint can grew by £36m last year," she said.
The pint can in particular has proven popular, Markowski said, highlighting how Budweiser Brewing Group's pint offer has thrived in the UK convenience channel.
"We've seen the pint can drive revenue uplift in the convenience channel – Stella Artois and Budweiser pint can formats generate £383 more yearly in the average convenience store compared to its 500ml alternative.
"This pack format represents a real value opportunity for retailers, driving increased value spend from consumers looking for small packs, so it's well worth stocking up on this format," she said.
If there's one lesson everyone can take from 2020, it's that predicting the future is a tricky task.
Despite this, the stars do seem to be aligned for the beer category to boom in convenience stores this year, as Markowski explained.
"Overall, it's going to be a huge year for beer in the off trade, with Euro 2021 and the return of Wimbledon prompting consumers to stock up on sponsor brands like Budweiser and Stella Artois to enjoy while watching matches at home.
"We expect to see at-home occasions of all kinds maintain momentum, leading to an 11% growth for the total beer category in 2021 with impulse and convenience growing ahead and gaining share of the total market," she said.
+26%

Beer category value sales grew by a quarter in 2020 in the Scottish convenience channel.

+11%

Budweiser Brewing Group has predicted total beer category growth of 11% in 2021, with convenience on course to outperform the market.