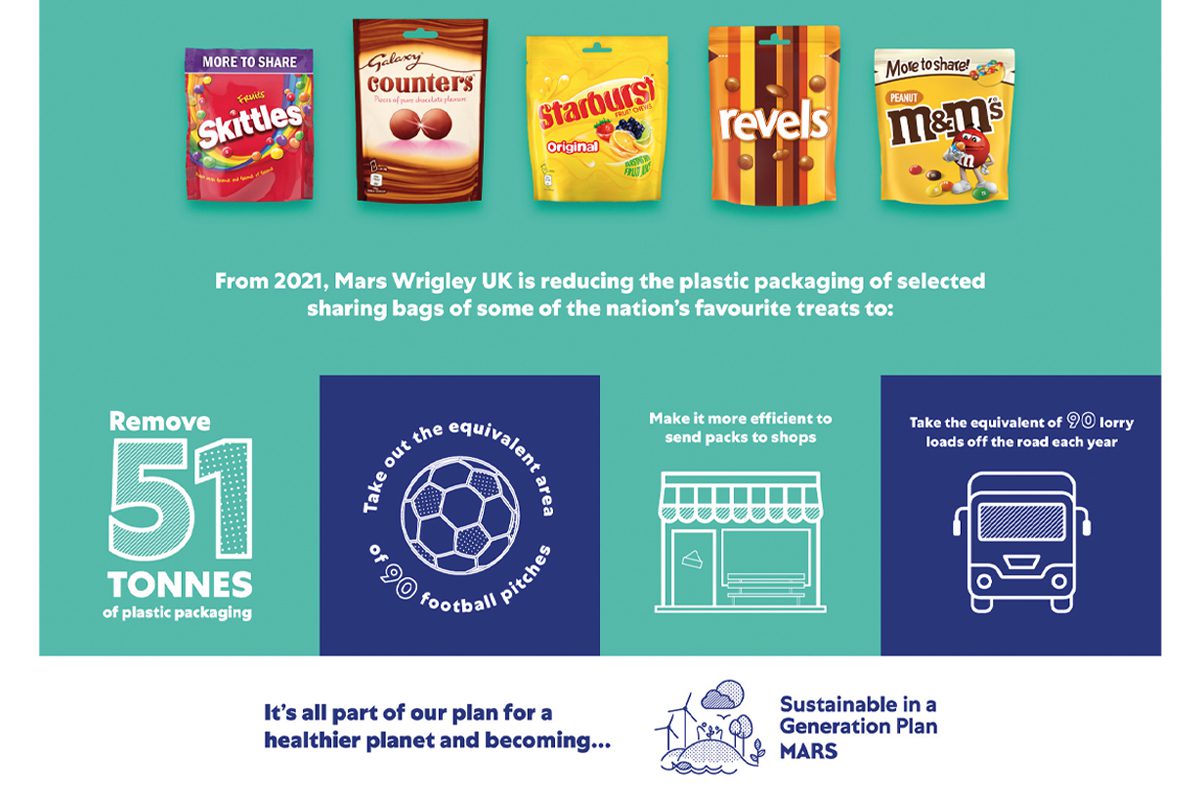 MARS Wrigley has stepped up its sustainable packaging programme, with narrower packs set to roll out in April.
The changes will affect standard and sharing pouches across brands including Skittles, Starburst, M&M's, Galaxy Counters, Maltesers Buttons, and Minstrels. Marts Wrigley has estimated that the new packs will save 51 tonnes of plastic per year.
Nick Reade, sales director and interim general manager at Mars Wrigley UK said: "As well as cutting back our plastic use, it means for some brands we can fit more packs into the boxes we ship, increasing our efficiency and taking the equivalent of 90 lorry loads of boxes off the road each year.
"Reducing our plastic use for some of our most popular items is our latest step in our 'Sustainable in a Generation' plan where we're working towards a healthier planet and towards our goal of developing packaging that is 100% reusable, recyclable or compostable while decreasing virgin plastic use by 25% by 2025."