Sandra Fisher of Golden Casket on life at the Scottish confectionery giant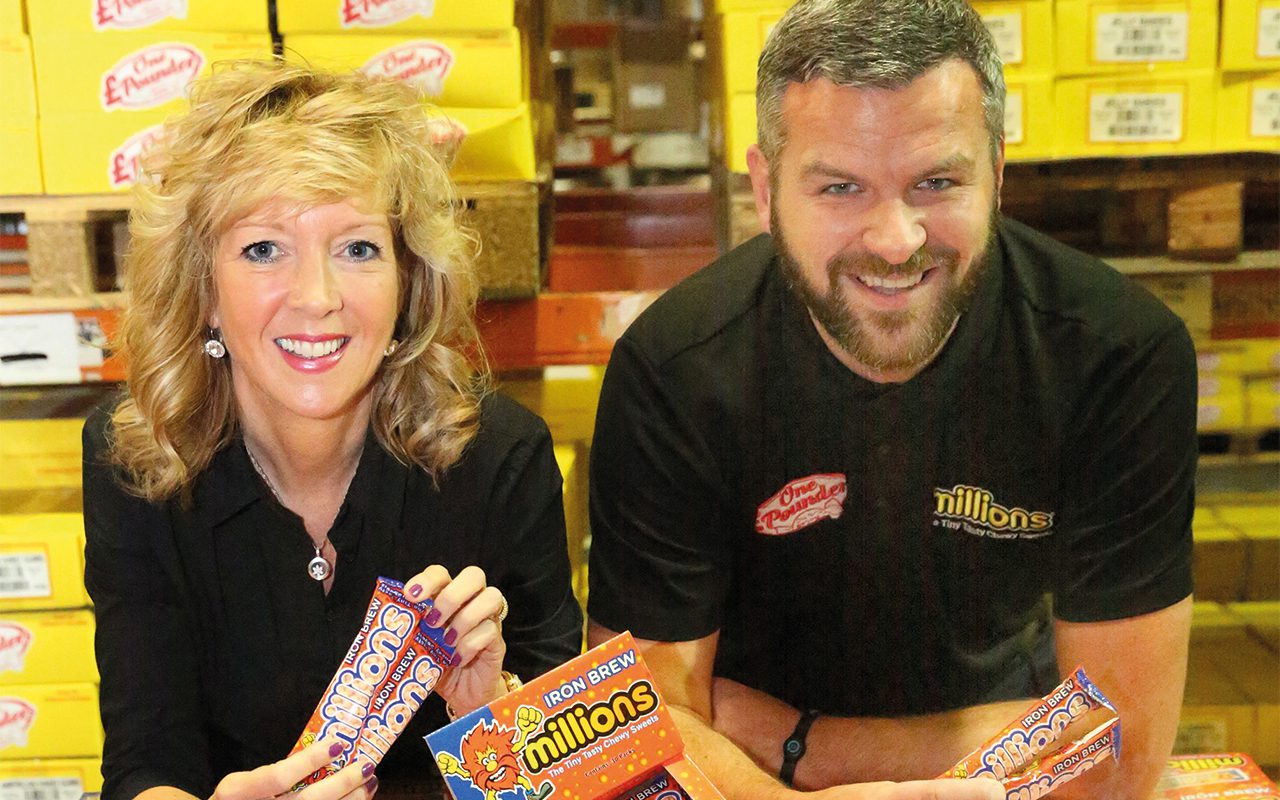 Where do you work and how long have you worked there?
I am the sales and marketing director for Golden Casket – I started here in May 1992, so a wee while.
What does your current role involve?
Sales and marketing, although being a smaller family owned company, I have still retained a large bank of my own customers. I still do all the packaging side and ordering of a good part of the export, as well as licensing which is relatively new and fabulous fun.
What's your brand's story?
Under the Golden Casket umbrella we have various brands – the company was formed by Douglas Rae in 1959 and our biggest brands, Millions and £onepounders came into being 1991 and 1992. Buchanan's brand dates back to 1856 – we bought this brand many years ago with its original recipes from Glasgow.
What do you produce?
In our factory in Greenock we produce, toffee, fudge, chocolates, chews, gums, jellies, boiled sweets – we have a huge range – in fact our £onepounders have over 60 lines.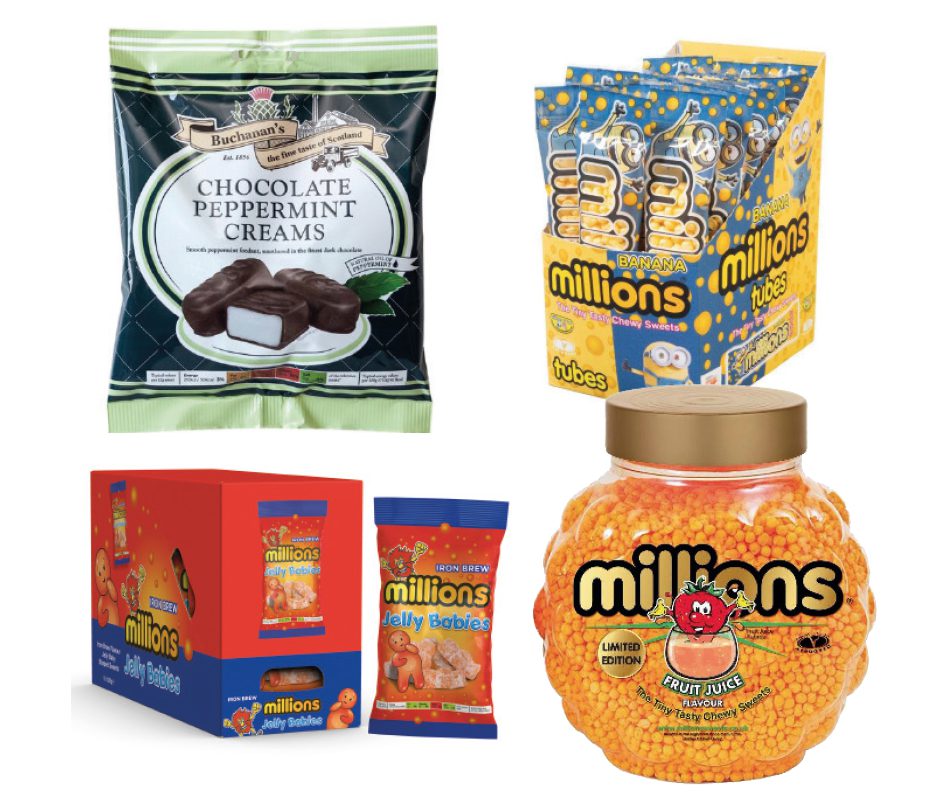 What's your USP?
We produce across a huge range from chocolate to fudge and toffee to gum and jelly – there is little that we are not capable of – we have a lot of automation but still a lot of handwork and craftsmanship, which gives us the edge over our competition. Also our size – not small, but not too large that we only look at large volume orders – we do produce bespoke and niche items.
What's a typical working day like for you?
I can honestly say no two days are the same, pints of coffee and emails to start off – we are always working on NPD for ourselves or for a customer, so there is always chasing up round the houses on projects, then working with our sales coordinator Janette on juggling stocks to keep everyone happy and orders flowing out the warehouse.
Usually interaction with our national sales manager, Scottish sales team – we have wholesale agents, retail agents and a franchisee base as well. Packaging stocks are taken twice weekly with top up and reorders – which for Millions alone is nearly 40 SKUs plus labels!
There are daily enquiries across the board and obviously looking after what is most important, our customers, and meeting with other departments to discuss weekly production needs and information to be shared.
What's your favourite part of the job?
I still get a buzz out of selling and I have a large customer base at home and in export but I think the best is still the design and packaging side, working with the various design teams we have engaged over the years.
Also, I love the licensing side – it is relatively new to us and it is so much fun because it covers not just confectionery but a huge range of products that I would never get to work with and be involved in the packaging side.
What's your favourite Golden Casket SKU?
Ooh that's easy – Bubblegum Millions. I started here in 1992 and in 1995 I was tasked with totally reinventing the Millions look and packaging and pack formats. The tube pack was born and also I wanted a bright blue colour for Millions and bubblegum flavour, but not actual bubblegum, and again we hit gold. Strawberry has always been our number one seller but in the last few years Bubblegum has edged it – it's taken a while!
How important is the Scottish convenience channel to Golden Casket?
It is still so important – we still have a Scottish sales team on the road face-to-face covering the whole of Scotland and private retail customers are always prized by us.
Many things have changed over the year and our fabulous weigh out traditional jar trade has all but gone and the trend now is all about pre packs, sharing bags and quicker convenience, but we all adapt and we have over 3,500 accounts to service which we value greatly.