Sweet taste of wellbeing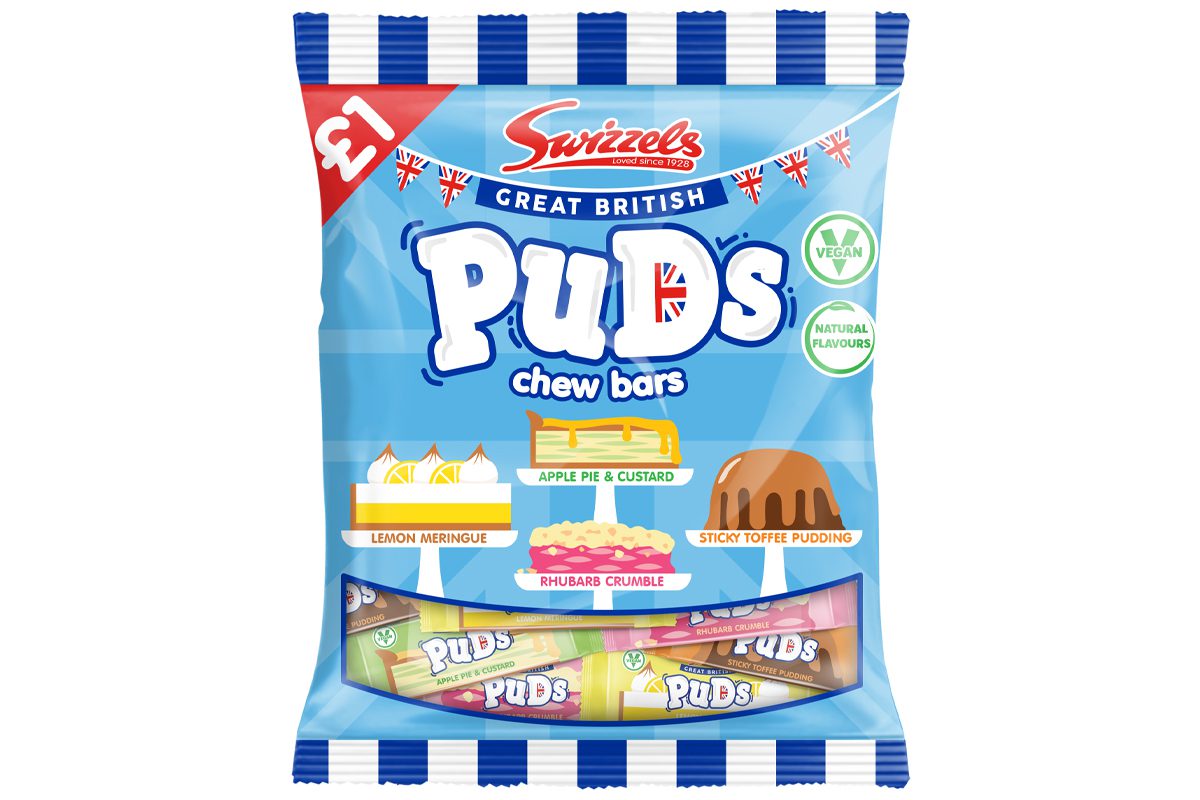 VEGAN can be sweet. That's the view of sugar confectionery manufacturer Swizzels.
The Derbyshire based firm behind the Drumstick, Refresher, Love Hearts and Squashies brands, highlighted IRI Total Market data which showed Swizzels is growing faster than the category again this year, with vegan and vegetarian confectionery playing its part in that growth.
Sales director Mark Walker said: "Vegan and vegetarian confectionery is a growing category that shows no signs of slowing down as more and more shoppers are opting for these alternatives and Veganuary as a trend is becoming adopted by a much wider consumer base.
"Swizzels has continued to expand its vegan and vegetarian range to cater for demand and now offers a number of products in the category to entice shoppers on this annual event and beyond in 2021."
The newest addition to Swizzels' vegan range is Great British Puds, invented by a Swizzels fan who won the chance to have her very own sweet brought to life through the company's 90th anniversary Sweetest Invention competition.
Walker said: "Great British Puds includes four individually wrapped chew bars in Sticky Toffee Pudding, Rhubarb Crumble, Apple Pie & Custard and Lemon Meringue flavours.
"These nostalgic, popular flavours are sure to be a hit with consumers new to Veganuary or those just looking to try something new that is also value for money."
Drumstick and Refresher Choos offer vegan friendly hanging bags from the Swizzels range.
The firm said these were developed to satisfy growing consumer demand for softer sugar confectionery products which, it said, has seen the soft fruits segment grow above market rate in the last 52 weeks.
Drumstick Choos contain five double flavour combinations including Peaches & Cream and Strawberry & Banana, while Refreshers Choos offer five fizzy flavours with a sherbet centre.
Choos come in £1 price-marked packs.
Walker added: "Swizzels has worked to ensure our countline range is suitable to vegan diets.
"This now includes the classics such as Rainbow Drops, Parma Violets, Refresher bars and Love Hearts, as well as Drumstick and Refresher Stick Packs and the newest addition to the Chew Bar range, Drumstick Rhubarb & Custard flavour.
"Drawing on the resurgence of retro flavours, this chew bar is sure to be a hit with shoppers seeking variety within the category."