Stores provided vital support in a difficult year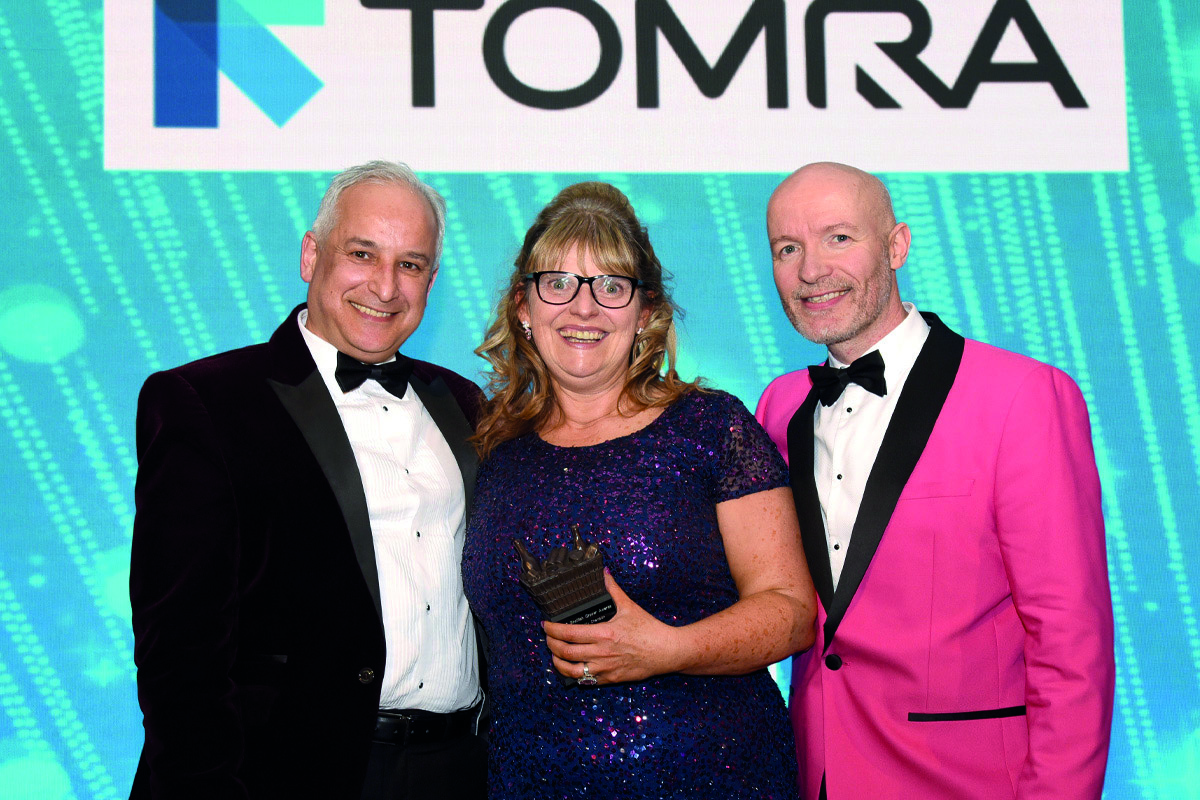 THERE is no doubt that 2020 has been a challenging year for all of us, creating difficult trading conditions for retailers and new ways of shopping for consumers.
The news channels have been full of stories of delivery services and online shopping, but how has the convenience sector been affected and how have retailers coped with the changes?
Dennis Williams of the Broadway Convenience Store in Oxgangs, Edinburgh reckons the unusual conditions have helped restore community spirit with local shops right at the heart of it.
He told Scottish Grocer how the team at Broadway Convenience have supported their community during the Covid-19 pandemic.
"Early in the initial period of restriction we noticed that some local people were feeling the pinch financially. My wife, Linda, and our daughter, Sophie, had the idea of putting some sandwiches in our chiller and encouraging anyone that needed them to help themselves free of charge.
"We have a very active Facebook page and when we announced what we were doing a customer asked if she could make a donation. So Linda and Sophie set up a fundraising page with the aim of raising £300.
"That total was reached within 40 minutes and the community went on to contribute £5,000 online and a further £5,000 in cash which the store topped up with a £1,000 donation," he said.
Dennis and Linda then worked with social workers and health officials to make sure the money was distributed to those in need.
No cash was handed over, but people were given bags of shopping or had their energy cards topped up.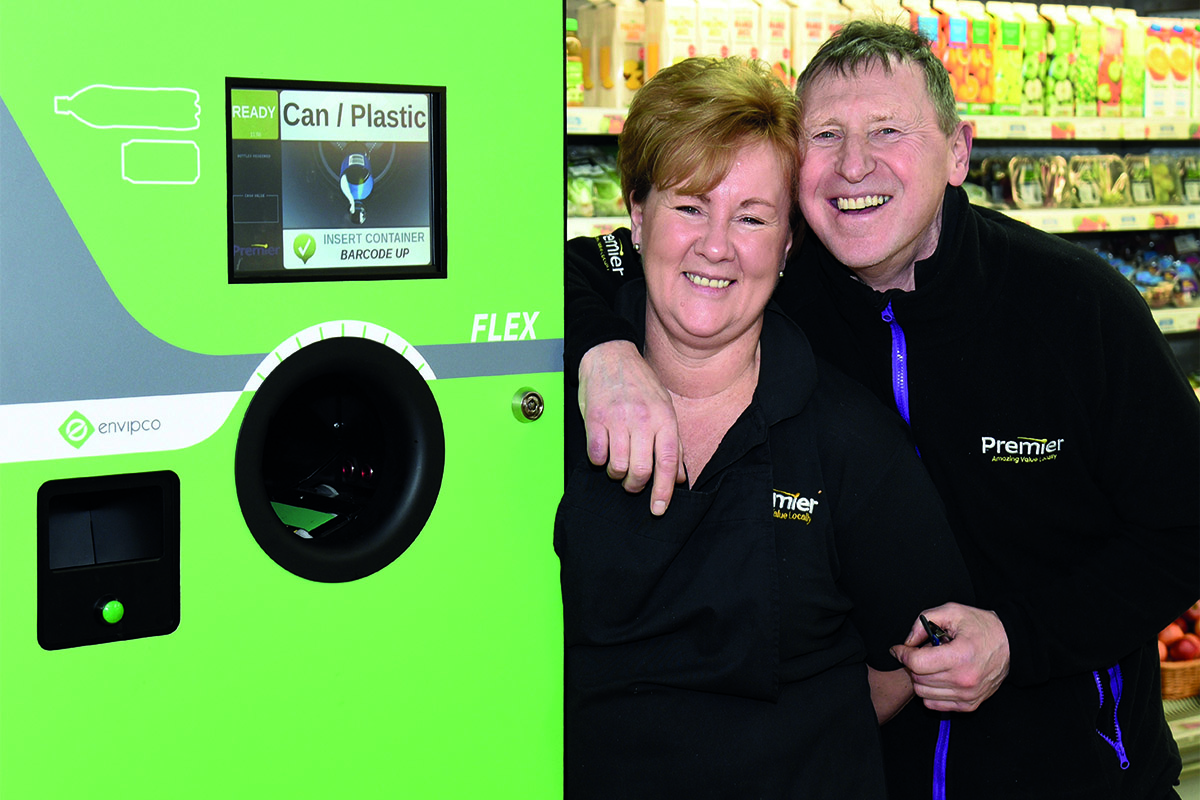 Donations are still coming in. Dennis said: "We had one customer hand in £500 and another customer comes in every week for her shopping and tells us to put her change in the fund. It's been a great community effort."
Dennis added that his staff have done a great job of helping the community during the year and he believes they are just typical of the great people working in convenience retail.
He said: "Our sector in Scotland has delivered great service throughout this, you hear so many great stories.
"At the beginning when people were really scared and they were uncomfortable queueing at supermarkets they tuned to local shops and we responded by making them feel safe by installing screens at tills and wearing face covering as well as providing their groceries."
"We have a lot of new customers, the challenge now is going to be how do we keep them."
Moira Dean was clutching two awards on her way back to Dundee the morning after the Scottish Grocer Awards when her phone started ringing with message after message and she got the fist indication that 2020 was going to be a year like no other.
It felt like no time until her store, Premier@The Union in Dundee was closed and every staff member except her was at home on furlough.
But Moira was fully stocked and had more than 500 isolated students customers to think about.
We have restricted access to have only three people at a time inside the shops and our customers seem quite happy to wait outside.
"It all happened so quickly and, being within the university grounds, my first thoughts were of the overseas students stuck here and how we could help them," she said.
Moira worked with Student Services at the university to create relief packs for the students and even took to the road to deliver them by hand.
The community effort stretched far beyond student flats, as Moira explained.
"We had a lot of stock including packs that would be going out of date while we were closed, so we distributed what we could to community hubs and welfare hubs throughout the city but and Dundee Foodbank took all the frozen food as well as chilled and ambient stock," she said.
Although it was hard work and she was in the shop on her own, Moira said she really enjoyed helping the students but stresses that she didn't do it all on her own.
"The University funded everything and Booker were a great help," she said.
Moira explained that at first she was filing the packs form stock but when basics started running out she turned to the wholesaler.
"Dave Gordon and the team at the local [Booker] depot couldn't have done any more to help. They knew the difficulty I had in getting stock, so went out of their way to find things for me," she said.
Booker also helped Moira offload some excess stock. For example, she was left with a lot of alcohol when the store suddenly had to close and the wholesaler found other local retailers to take it from her.
One example Moira gave was that Buckfast had gone out of production so there was a shortage in certain parts of the country, so she was able to pass hers on to another Premier store in Dundee.
Booker was also there to help when Moira reopened the store in September by providing a free sanitiser station that has been sited at the front of the store.
The shop has been fitted with screens at the tills and has one-way system in operation.
All of Moira's staff are currently on part-time furlough and she said her student customers "know the score".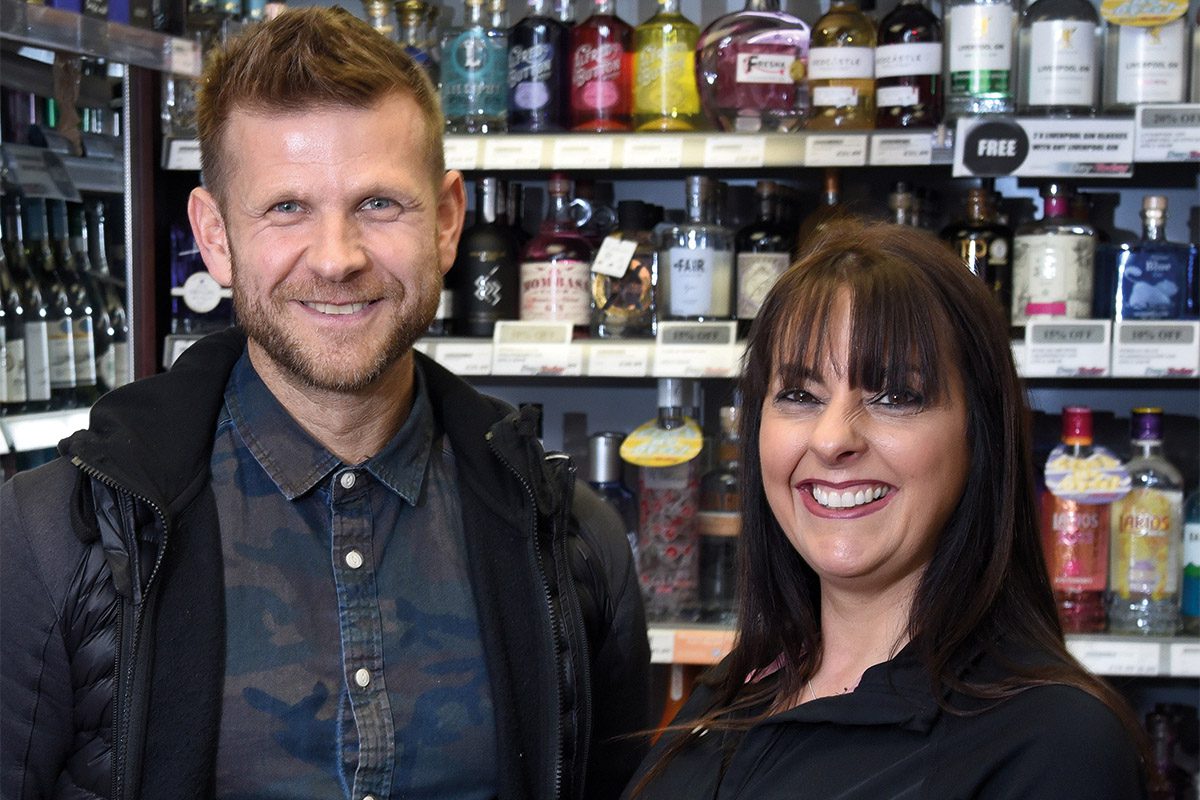 It's been a difficult period," Moira said, "but it's brought out the best in people, I think.
"We'll get through it. It might take a while, but we can help each other get there together."
Mention lockdown to Mandi Duncan who runs Day-Today in Barrassie, Ayrshire and her first reaction is "hard work."
Mandi's store was already operating a delivery service before the pandemic hit.
Mandi herself was the delivery driver and a normal day would see her make eight to 12 deliveries. If they hit 20 deliveries it had been a busy day.
On the first day of lockdown, they had calls for 118 deliveries. She called business partner Ross Macpherson, who operates the sister store in Doonfoot to help and then recruited three drivers overnight.
There are now five drivers delivering from the Barrassie store and two operating out of the Doonfoot site.
To add to their workload, Mandi and Ross were trying to add a third store when lockdown took effect and held things up. They finally managed to move into the new shop, in Coylton, in June and are doing daily deliveries out of there.
Mandi said nothing is out of bounds for delivery requests.
She said: "They can be grocery orders, alcohol only orders or anything, really. People do pay to have one packet of cigarettes delivered."
Not all deliveries are paid for. Mandi explained that the shop has always made free deliveries to local elderly or housebound customers but they have now extended that offer to anyone who is vulnerable.
"Basically we deliver free to anyone who deserves it," she said. "They just need to ask."
Like many c-stores across Scotland, Day-Today in Barrassie regularly has people queueing up at its door these days.
Mandi told us: "We have restricted access to have only three people at a time inside the shop and our customers seem quite happy to wait outside. We've never had an issue with that."
The shops at Barrassie and Doonfoot have both seen new customers over the months since March and, like all retailers, Mandi wants to hold on to them, but she is not sure how local these new shoppers will remain.
She said: "Sales are staying steady on Barrassie, but we are starting to see a decrease in Doonfoot.
"We will keep an eye on that."