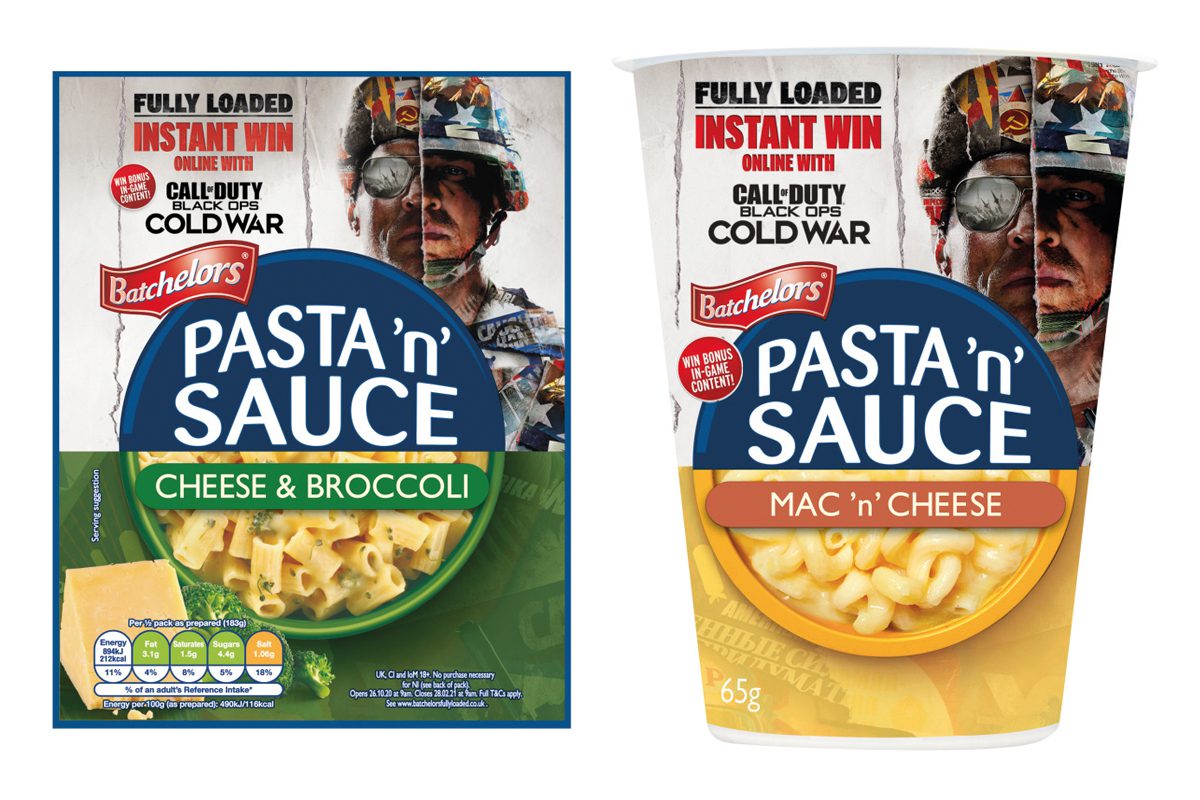 PREMIER Foods has put one of the most successful videogame franchises of all time on the packs of a range of Batchelors products.
The Call of Duty Black Ops Cold War promotion gives shoppers the chance to win one of thousands of prizes including in-game bonus items such as a calling card, animated emblem, a weapon charm, 2,400 CoD Points, copies of the game and even top of the line gaming equipment.
Adam Woolf, brand director for quick meal, snacks and soups at Premier Foods, said: "The partnership between Batchelors and Call of Duty is the perfect fit to appeal to a growing audience of UK gamers, who are on the lookout for quick and tasty meals.
"By appealing to a new community we are helping to fuel further growth at a time when we know shoppers are being drawn to products they trust."
He added: "The on-pack promotion is set to grab the attention of the 37m-strong community of UK gamers ."