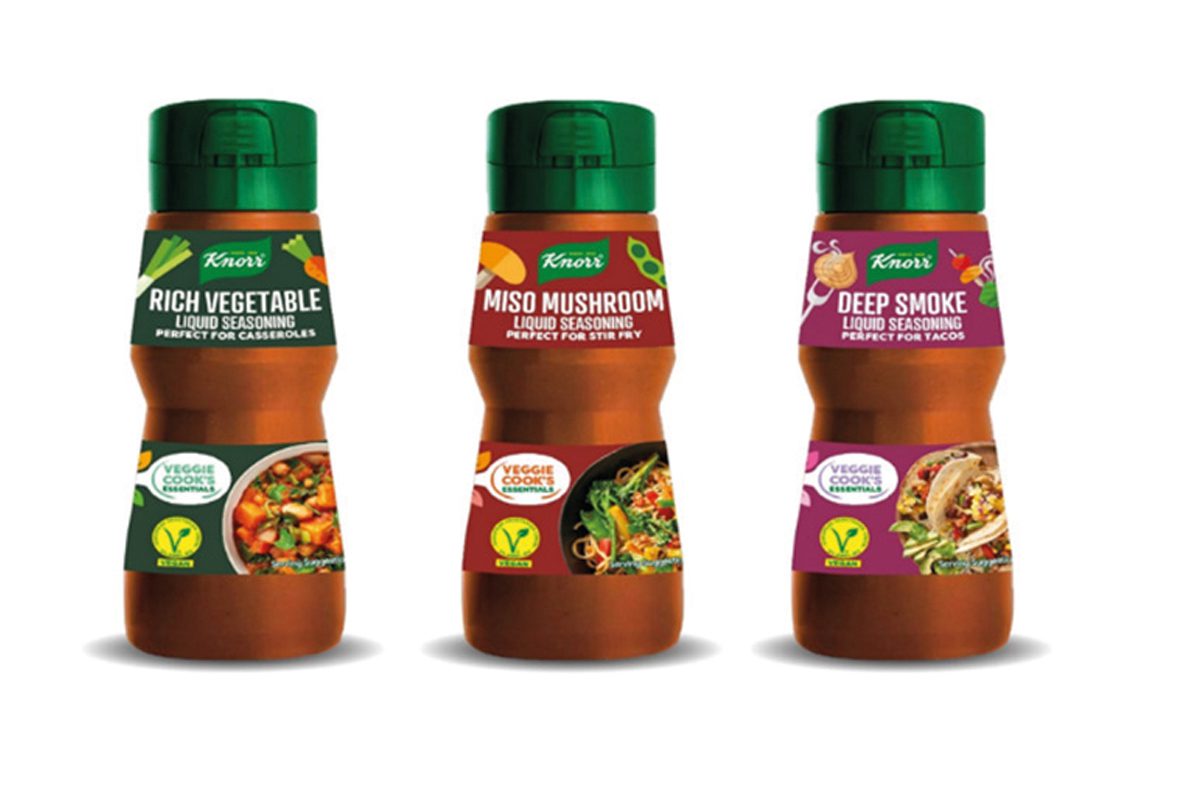 STOCK brand Knorr has created its first ever vegan liquid seasonings.
Designed for scratch cooking, the range comes in Rich Vegetable, Miso Mushroom and Deep Smoke flavours.
The seasonings have been created by chefs to bring flavour to meat-free meals.
Foods marketing director at brand owner Unilever, Fikerte Woldegiorgis said: "Whilst the appetite for meat-free meals is huge, we know that many people find it hard to make them as delicious as the meat equivalent.
"These liquid seasonings can be added either at the start of cooking or just before finishing but, whichever you choose, they will seriously pack a punch when it comes to flavour.
"We know having the right ingredients is half the battle, the other side is the knowledge. "We have teamed up with TV chefs The Hairy Bikers for our #CheatOnMeat campaign.
"Using the Knorr Veggie Cooks Essential range, we have created lots of easy to prepare and great tasting meat-free recipes, proving that meat-free meals don't mean you have to compromise on flavour."
This follows the launch of Knorr Veggie Cooks Essentials flavoured stock pots earlier in 2020.
The Knorr liquid seasonings are available in a 150ml format with an RRP of £2.30.