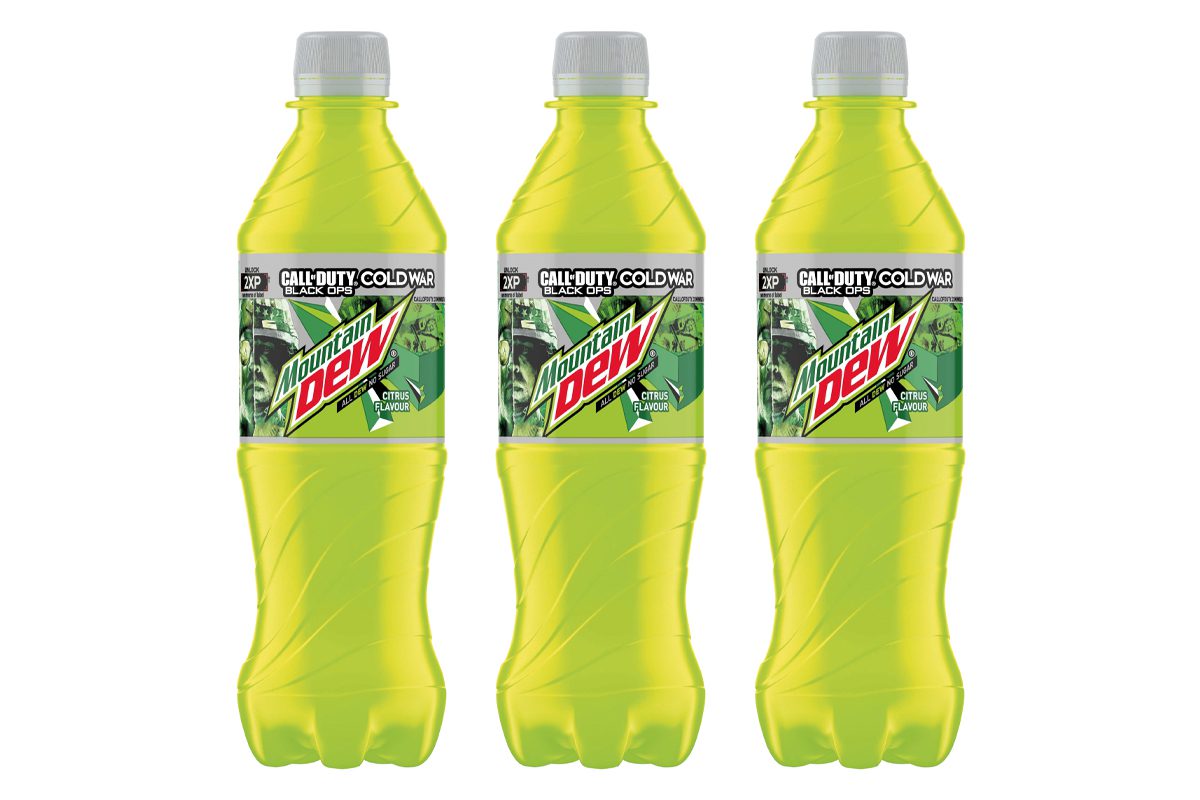 MOUNTAIN Dew has struck a deal with video game giant Activision to run an on-pack Call of Duty promotion.
Through the promotion, shoppers will receive double points with every purchase of Mountain Dew, to enable faster in-game progression.
The on-pack promotion will be supported with wider marketing including in-store activations.
The limited-edition Mountain Dew bottles are available now and once the gamer has entered the unique code found on pack, they will activate a 15-minute window in which they will receive double points.
They can then use the points to progress through the game more quickly.
Call of Duty: Black Ops Cold War is available now and the double point codes can be redeemed until 31 January 2021.
Mountain Dew has reported strong performance throughout 2020, with 6% value growth year on year for the brand.
It is available in two varieties: Citrus Blast 500ml with an RRP of £1.54 and the No Sugar 500ml: variant which the manufacturer has given an RRP of £1.39.