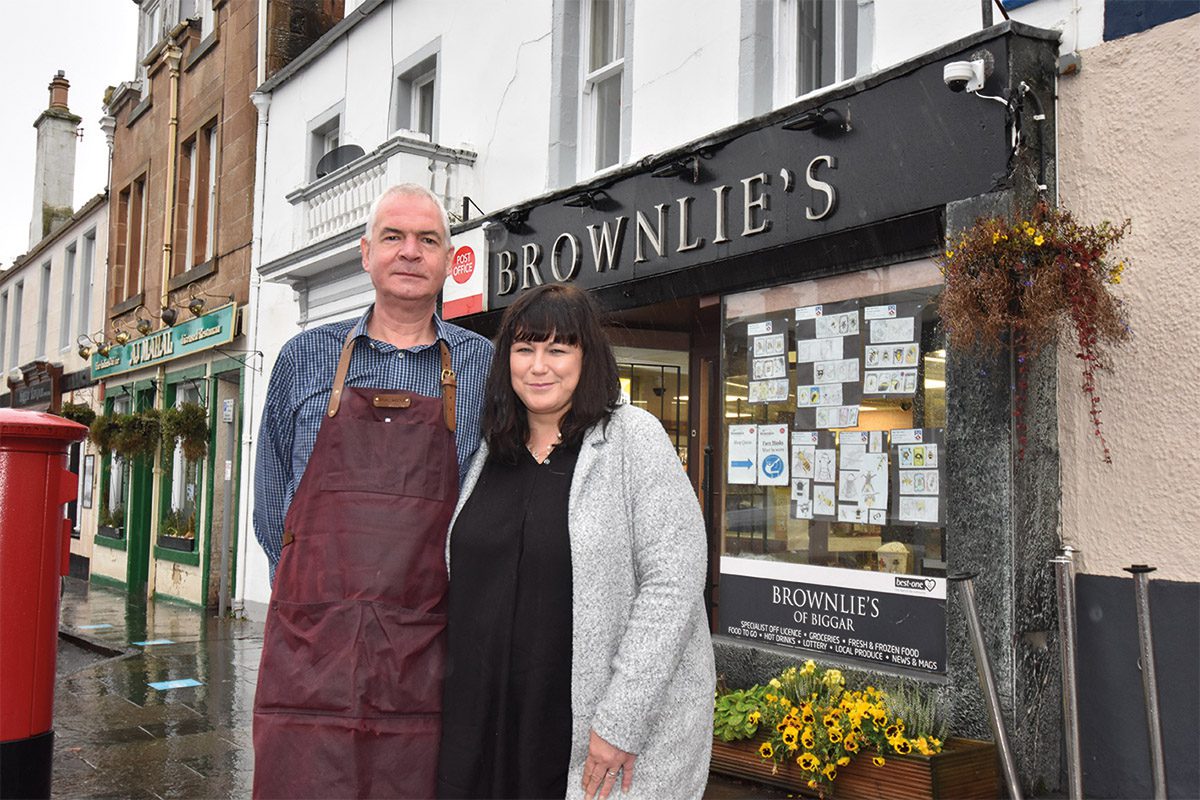 RETAILERS have been singled out for prizes for service to their communities as part of the High Street Heroes Awards.
Brownlie's of Biggar was named champion for the South Lanarkshire region; Colin Wilson of Castle Douglas Post Office won the title in Dumfries and Galloway; Tariq Chishti, of Netherlee Post and News, was the winner in East Renfrewshire; and in Fife, the award went to Mr Ali's Convenience Store in Dunfermline.
Donna and Bruce Morgan kept their Brownlie's of Biggar c-store open 24 hours a day, seven days a week, for three and a half months.
Donna said: "That people have taken the time to nominate us is pretty amazing.
"Our staff have been exceptional. They have all really stepped up – and the community has been so supportive."
Colin in Castle Douglas added: "To be able to keep families in touch with each other with cards and gifts through the post during the pandemic was really satisfying."
Tariq in Netherlee said: "I was delighted to be nominated and I am over the moon to have won – very proud."