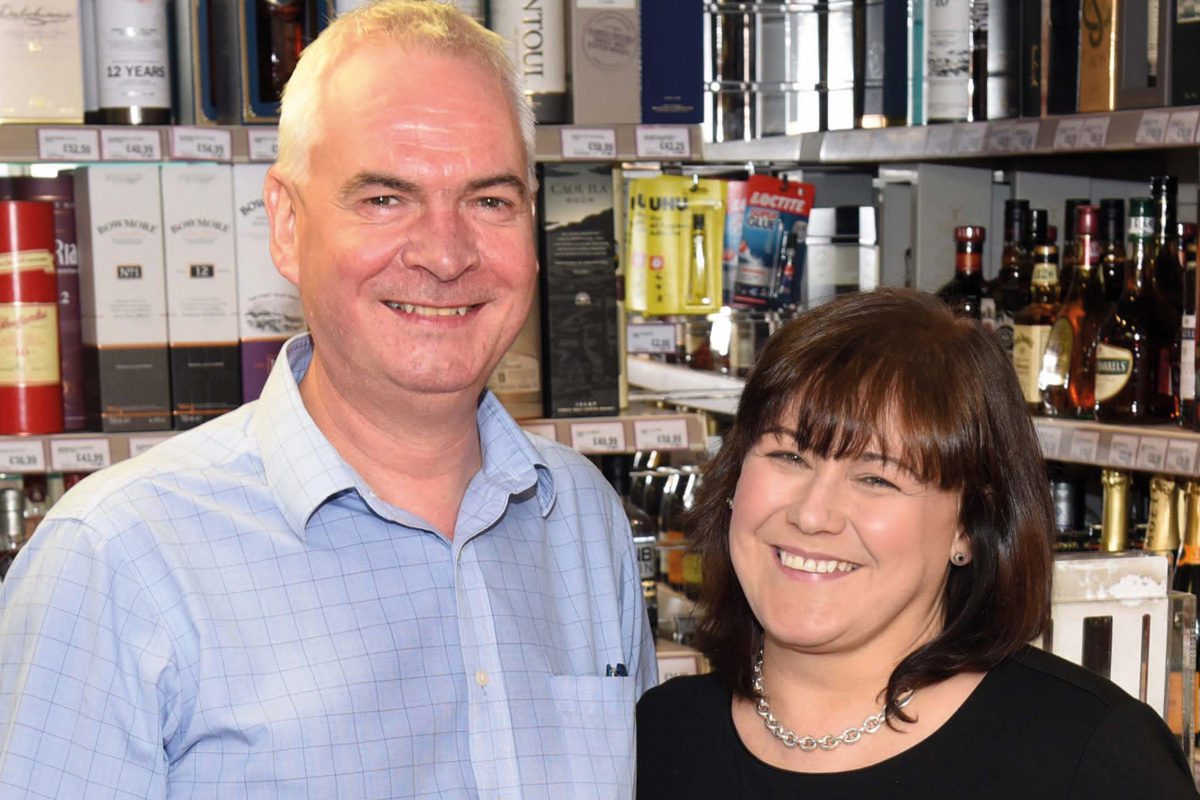 Scottish retailers share their experiences as customers get to grips with the return of strict Covid-19 rules
THE new year brought a new lockdown with it, and Scotland's local retailers have yet again stepped up to support their communities.
While the situation today may feel different to last spring, when the country shut down for the first time, supporting vulnerable customers is still high on the agenda for many retailers.
Donna and Bruce Morgan have drafted in staff support from their local pub.• Donna Morgan, who runs Best-One @ Brownlies of Biggar with husband Bruce, said the shop is quieter now than it was during the first lockdown, but that there has been a recent surge in demand for deliveries as Covid-19 cases appear in the local area.
"It's very different from the last time; a bit quieter, not as busy. Deliveries are starting to pick up again as there have been a few cases in Biggar recently and we're starting to get more orders through again from older people who are maybe starting to get a bit scared again and are staying at home.
"Our local Biggar Community Action group was formed in March last year and volunteers do deliveries for us three days a week and we pick them up the other days. We did deliveries before the pandemic but the volume increased tremendously and we needed support," she said.
Footfall decline isn't the only change Donna has noticed, with the South Lanarkshire retailer also noticing a tightening of purse strings among some of her customers.
"Shoppers are much more frugal this time round and are treating themselves less than before.
"During the summer, everyone was being nice to themselves; our prosecco sales and gin sales went through the roof, but I think money is tighter now – people have been furloughed or made redundant and are being a bit more cautious about what they're spending money on as a result," she said.
"However, we're finding people are still doing Zoom events with friends and family too, so we need to make sure we're well stocked for those types of occasions," she said.
Maintaining strong staffing numbers has also become critical for the team at Brownlies and Donna said they have drafted in support from the local pub and hotel to ensure they're not caught short if a team member is forced to self-isolate.
"People, including myself, are more concerned about the new Covid-19 variant, especially when you read that a significant number of people in hospital at the moment are under the age of 50.
"That worries me because that's probably half of my staff, including Bruce and I, and it puts us a bit more on edge.
"The local pub next door is open for takeaways so I've got two of their staff helping us out and I've taken on a youngster from one of the local hotels, so we're trying to make sure we have extra staff in.
"We've had a couple of scares with staff isolating so we're making sure we're staff heavy and that other people are trained up so that if a number of staff couldn't work we could at least run the shop in some sort of fashion," she said.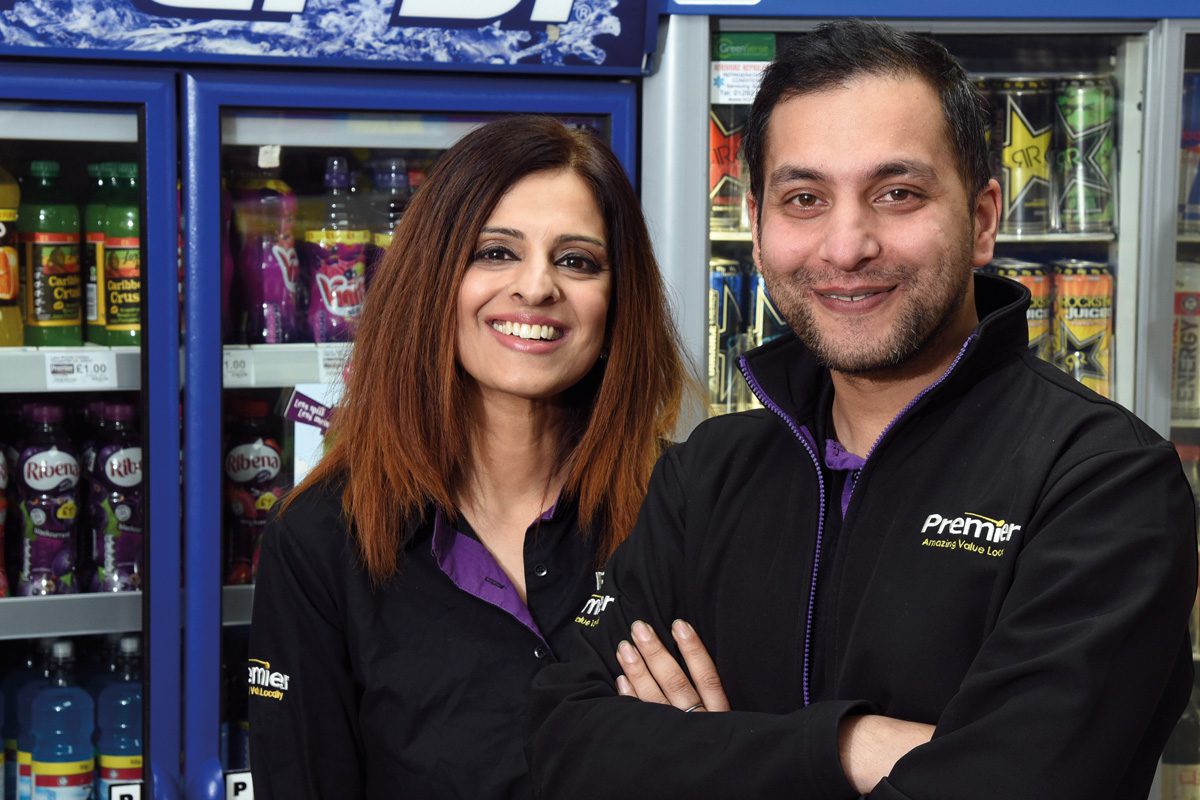 • In Kirkcaldy, Asif Akhtar of Premier Smeaton Stores said he thinks that as lockdown rumbles on, delivery has become an essential service that his customers expect their local store to offer.
"Delivery is something we did not do before, but we launched it during the first lockdown and took orders through Facebook and phone calls initially.
"We now use a proper platform and that's going really well. It's a service that you have to offer as I think people just expect it now from a convenience store," he said.
The Smeaton Stores team are also using the delivery service as a tool to help the local community in Kirkcaldy, as Asif explained.
"We have a psychiatric hospital along the road from us and the patients aren't allowed out during lockdown due to their various needs and vulnerabilities, so we launched a dedicated delivery service for them and that's been great. The nurses take the patients' orders in the morning and phone us with what they need once a day," he said.
Asif echoed Donna Morgan's sentiments about experiencing lower footfall and lower basket spend during this lockdown, and said school closures have had a major impact.
He said: "This lockdown is very different to the last one; footfall wise and basket spend wise it's completely different. During the first lockdown footfall was lower due to the restrictions but basket spend was through the roof. This time footfall is OK but basket spend is way down. It's a lot quieter.
"We've got four schools around us – two primary and two secondary schools. At lunch times, within a 20-minute window we would easily reach 100 school kids and that's not there anymore.
"In the morning as they walk to school and after school when they return home were also really good times and it's now non-existent, so we're not getting that rush anymore."
School footfall may be down, but one section that is booming at Smeaton Stores is food to go, which Asif said has enjoyed growth as surrounding businesses have shut up shop during lockdown.
"Food to go has been a good success. We have a few bakeries around us but they've all closed down due to lockdown and because of that we're now even busier with food to go.
"In the colder months we do hot dogs and that's going well too. During the last lockdown we stopped hot food all together and concentrated on the local bakery but this time we have both still running and they're doing really well," he said.
Food to go may be up but, unlike during last year's lockdown, Asif said his alcohol sales are in decline – the first dip for the category that his store has experienced for years.
"Alcohol sales during the first lockdown were sky high. I'm finding alcohol sales are down at the moment and it's the first drop we've had in a few years.
"The first lockdown took place during spring and summer time and, not that it was a novelty situation, but people had money and they were getting support and they were spending time in the garden. This time it's not the same at all," he said.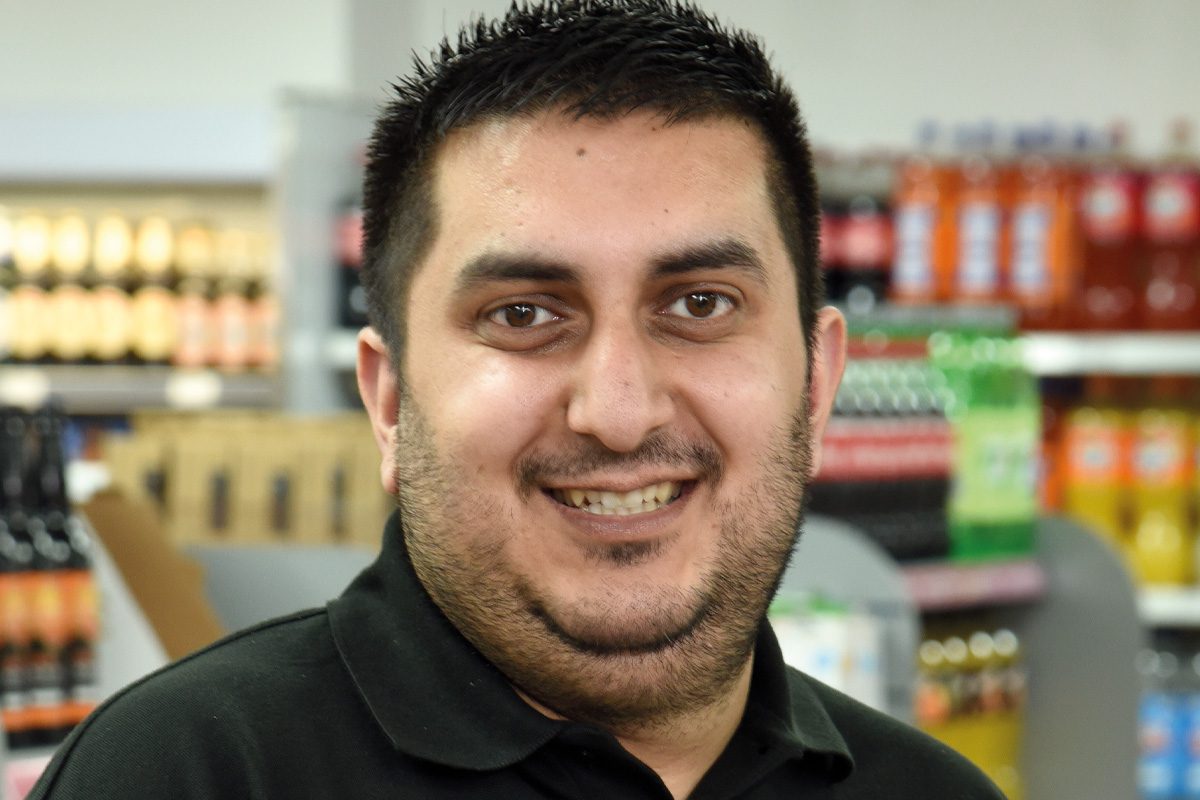 • Imran Ali of Day-Today Bourtreehill Supermarket in Irvine told Scottish Grocer that the business has completed over 7,000 deliveries since launching its app six months ago.
He said: "Taking the business online has certainly helped to get the vital supplies out to people who need it. It wasn't designed for the pandemic, it was designed to push our business further and push it online.
"The platforms were about 70% ready before the pandemic hit but we had to launch it last minute to keep up with demand. It's going well. We've done over 7,000 deliveries and we cover a six-mile radius of the shop which is feasible for us.
"Customers can also outline on their receipt if they're self isolating which gives the driver a heads up and keeps us all safe.
"I've had families in Australia and Ireland making orders on the app for their family members who stay locally to the shop and I've been getting good feedback from them."
Imran also said he and his staff are finding this lockdown more manageable than the first time around as the pressures of panic buyers and supply shortages that emerged during the first lockdown have not resurfaced.
Imran said: "Last time [lockdown] affected a lot of vital supplies like bread and milk because of how strict it was. This time, with manufacturing, production and construction still going, there aren't any shortages now of any essential supplies and that's made a difference.
"During the first lockdown sales in most shops went up about 40% or so and the high sales for us have continued as we're still up about 20 or 25% on all of our sites, so we must've picked up extra customers shopping locally."
However, despite sales remaining strong throughout the current lockdown, Imran said he is feeling the pinch with food to go.
"Food to go has levelled off because I don't get much passing trade and I'm struggling to build up the sales of hot food again," he said.
"I can't afford to keep my kitchen open because it's so quiet at night so our hot food in store is open until 3pm and from then onwards, if anyone wants burgers or pizzas, they can order on the app.
"I put my butchers online too for a point of difference for customers. I started off with just core lines but I think people want a bit more so I'm going to expand my offering.
"Our other shop in Irvine is really busy with food to go, but it's located on a main road so I think that's made the difference. People who are out at work are still going in and buying food, so location is key right now."