Leaders warn no deal could spell disaster for Scotland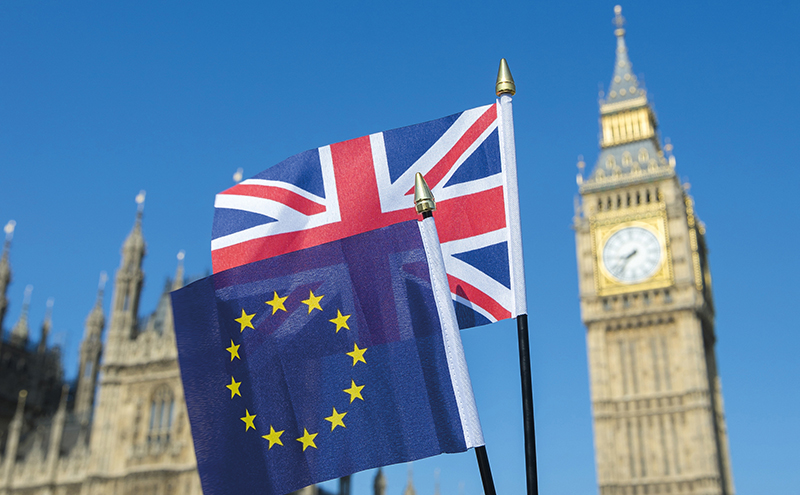 SCOTLAND'S food and drink manufacturers and wholesalers have come together to sound the alarm over Brexit.
In a letter to Prime Minister Boris Johnson signed by 11 groups – including the Scottish Wholesale Association, FDF Scotland and Scotland Food & Drink – industry leaders warned that the UK Government must act swiftly to avoid "enormous damage" to businesses.
The letter warns that with fewer than 60 days until the end of the Brexit transition period, the UK Government must take concrete steps to protect Scotland's food and drink industry from a damaging no-deal Brexit.
Industry leaders have called for a six-month "grace period" to allow businesses to adjust to new trading rules with the EU when the Brexit transition period ends on 31 December.
The letter also calls for a financial compensation package for producers who encounter loses "as a direct result of border or market disruption"; finalised operational arrangements for the "smooth passage" of seafood across the channel; and the addition of food and drink sector roles to the Scottish Shortage Occupation List – which would allow the sector to continue employing workers from overseas when the transition period ends.
Industry leaders also highlighted the damage to the sector caused by Covid-19 and warned that compounding this further with a disorderly Brexit could disproportionately affect Scotland.
They said: "The end of the transition period and ever-increasing uncertainty on the terms of our new trading arrangement with the EU compounds these concerns. The EU is the destination of 70% of our food exports. It is also the largest market for Scotch whisky. Indeed, our food and drink exports are four times more important to the Scottish economy than to the English economy.
"Tariffs, border disruption for high value perishable goods, and certification costs are all far greater threats for the food and drink sector than they are for other sectors in the economy. And our food producers are extremely reliant on labour from the EU, such as the North East where over 70% of the workforce in seafood processing are EU nationals."
Full list of signatories
Scotland Food & Drink, James Withers, Chief Executive
Food and Drink Federation Scotland, David Thomson, Chief Executive
National Farmers' Union Scotland, Scott Walker, Chief Executive
Quality Meat Scotland, Alan Clarke, Chief Executive
Scottish Agricultural Organisation Society, Tim Bailey, Chief Executive
Scottish Association of Meat Wholesalers, Martin Morgan, Executive Manager
Scottish Bakers, Alasdair Smith, Chief Executive
Scottish Salmon Producers Organisation, Tavish Scott, Chief Executive Designate
Scottish Seafood Association, Jimmy Buchan, Chief Executive
Scottish Wholesale Association, Colin Smith, Chief Executive