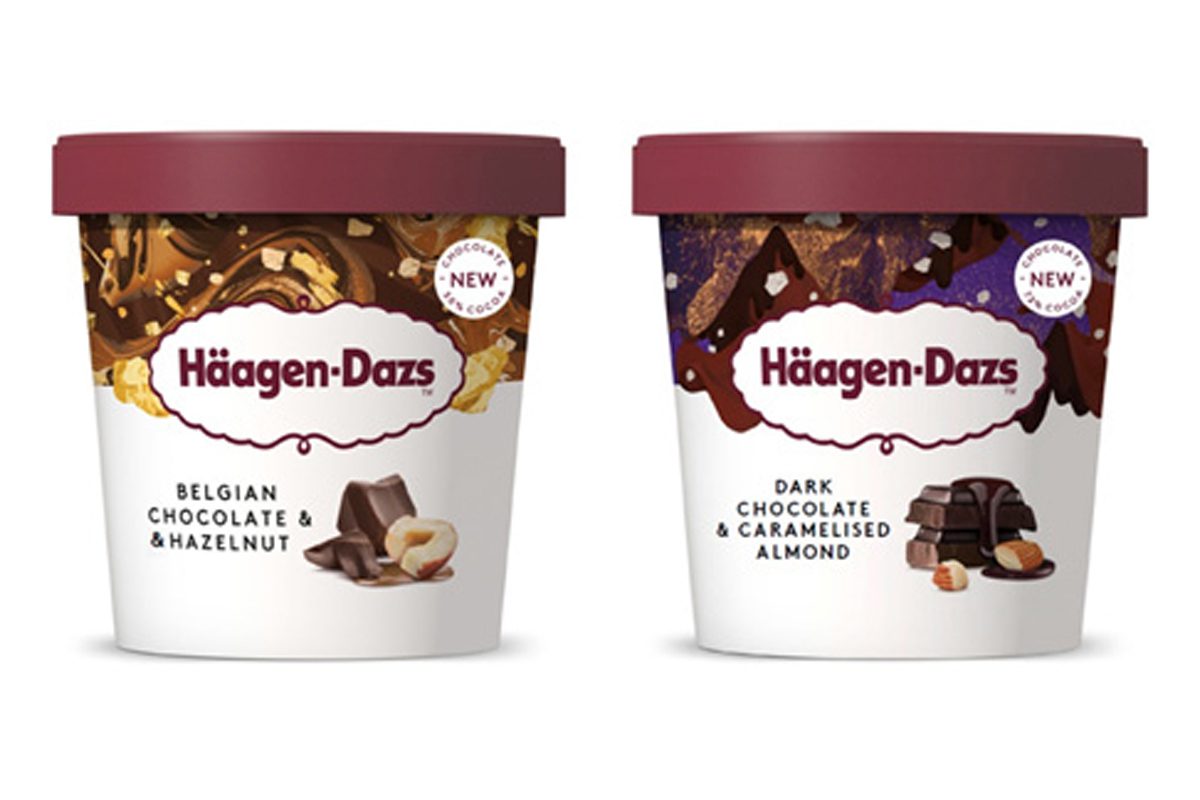 CONSUMERS looking to indulge over the festive season can tuck into two new flavours of Häagen-Dazs.
The brand has launched a pair of chocolate flavours: Belgian Chocolate & Hazelnut, and Dark Chocolate & Caramelised Almond.
Both new flavours are available in tub and mini cup formats.
Häagen-Dazs reckons launching in two formats will allow the flavours to tap into both the sharing at home occasion and the individual treat shopper mission.
Kat Jones, marketing manager at Häagen-Dazs UK said: "We're always working hard to elevate the ice cream experience. Our new chocolate nut range will do just that thanks to its increased cocoa content and mix of roasted and caramelised nut inclusions which offer that extra touch of indulgence.
"We've had a fantastic response from our grocery customers, and we're looking forward to hearing the consumer response.
"Luxury tubs are the biggest contributor to take home growth in convenience, up £4.6m, and Häagen-Dazs is the fastest growing brand within this.
"This means that retailers with Häagen-Dazs on their shelves can now offer consumers an even more indulgent choice from a brand they know and love, while seeing the range performing well in store, even as the weather cools."